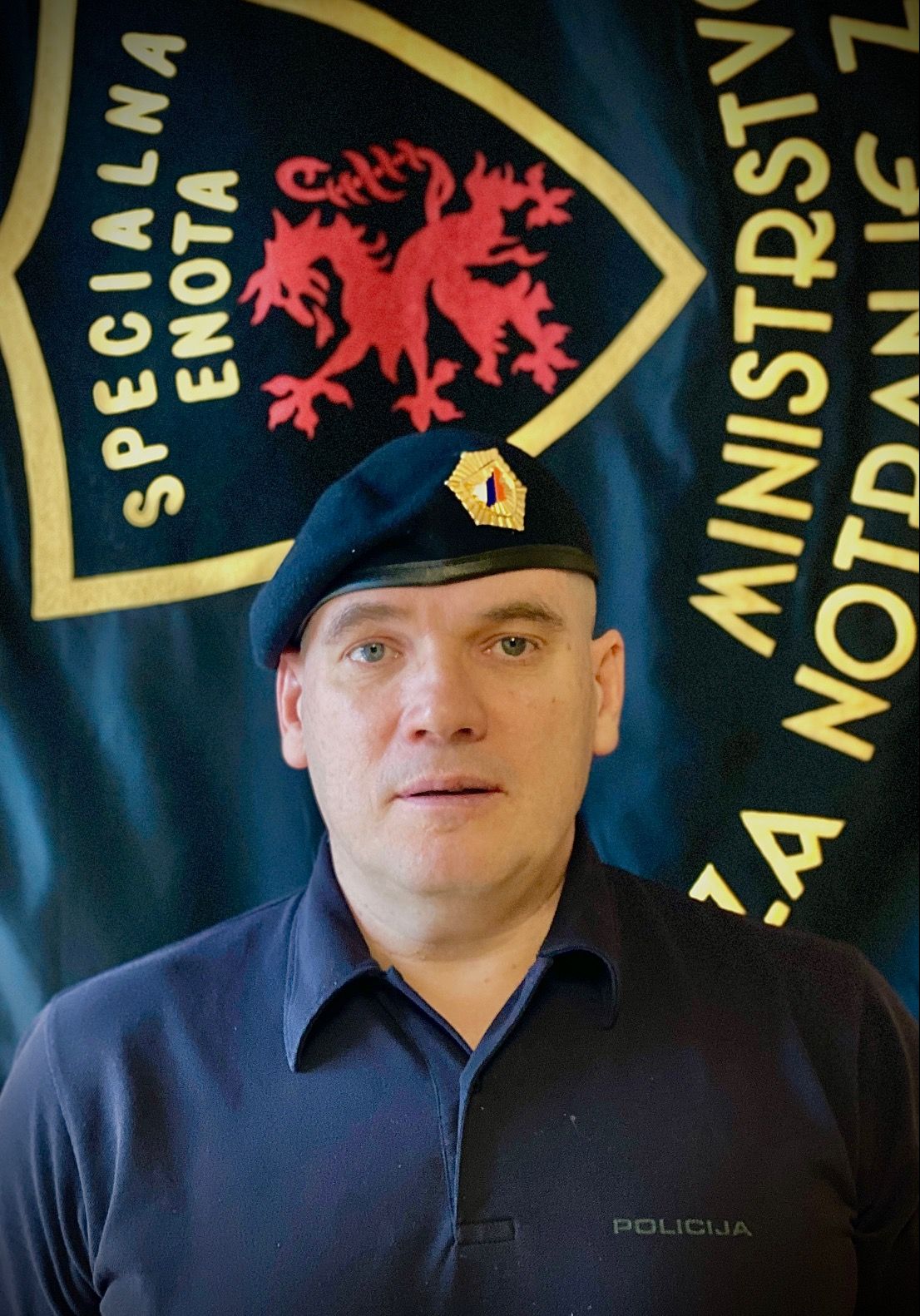 Damjan Žagar, born in 1968 in Trbovlje, began his career in 1990 as a police officer at a police station in Ljubljana after graduating from a technical school and after completing military service. Five years into his career, he was assigned to the Special Police Unit, where he carried out operational tasks. He left the Special Police Unit in 2003 as a group and operational unit leader. He continued his career as a police inspector in the Training Section of the Gotenica Training Centre, where he stayed for three years.
In 2006 he became the head of the Training Centre of the Police Academy, which he remained for eleven years. He left the Police Academy in May 2018 as Assistant Director.
After eight years of work, he enrolled in the Faculty of Criminal Justice and Security of the University of Maribor, continuing his education while working, and in 2005 completed his specialisation in police management at the same faculty.
In the course of his work, he has also been active internationally, as a national representative of the European Union agency CEPOL and of the international association of police tactical units ATLAS. He is also a lecturer on police powers at the Police College. In recognition of his work in the police and his contribution to the development and strengthening of security, he was awarded the Bronze and Silver Badge of Merit and a Gold Police Shield.
He has been in command of the Special Police Unit since May 2018.