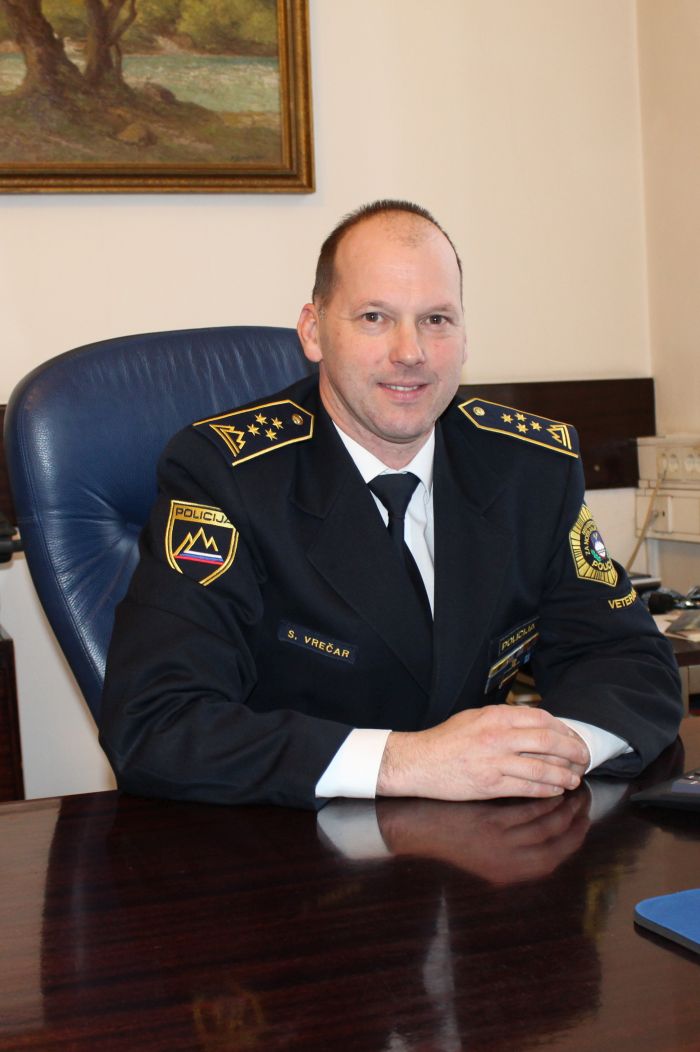 Mag. Stanislav Vrečar was born on 25 July 1968 in Ljubljana.
In 1987, he finished the Secondary School for Militia Cadets in Tacen and later graduated from the Higher School of Law and Faculty of Law in Maribor, where he also obtained his master's degree.
He began his career as a police officer - trainee at the Domzale Police Station where his last position was head of the police precinct. In 1991 he was reassigned to the Kamnik Police Station where he was initially Assistant and later, Deputy Commander. Three years later, he went to the Ljubljana Bezigrad Police Station where at first he was Deputy Commander, and later Commander of the station.
He came to the Police Directorate of Ljubljana in 1998 where he first worked on border matters and foreigners and later became the Head of the Operative-Communication Centre. In 2003 he took over the management of the Uniformed Police Sector.
He was appointed Director of the Police Directorate Ljubljana as of 1 February 2007.
On 29 March 2021 he assumed the position of Deputy Director General of the Police.