---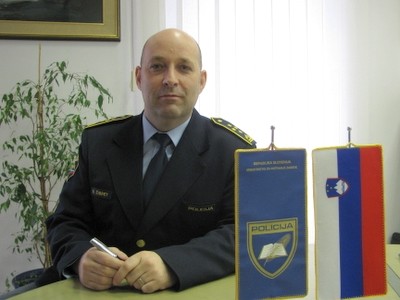 Danijel Žibret was born on 8 September 1967 in Trbovlje. He began his career as a police officer in 1986 at the Trbovlje Police Station. Following four years of service, he enrolled at the University College of Internal Affairs, and then continued his studies at the Faculty of Law in Ljubljana where he graduated in 1995. In 1992, following the conclusion of college, he was assigned to the Police Directorate of Ljubljana in the Operative-Communications Centre as Assistant Shift Manager and three years later, to the Ljubljana Moste Police Station where he first held the position of Deputy Commander and later, the Commander of the station.
In 1998 he became head of the Operative Communications Centre at the Police Directorate of Ljubljana.
Two years later he took over the leadership of the Uniformed Police Office at the same Directorate. In 2003, he was employed at the Ministry of the Interior in the Police and Security Directorate where he performed tasks in the areas of system normative matters and police work supervision. On 1 February 2006, he was appointed Director of the Uniformed Police Directorate of the General Police Directorate, and on 1 February 2013 he took up the position as Director of the Police Academy, where he was also a lecturer at the Police College.
For his work in the police and his contribution to the development and strengthening of security, he received the Bronze and Silver Orders of Merit for services in the security field, the Gold Police Shield, the Great Police Shield with a Bronze Star and the Slovenian Order of Merit for his services in the war for independence.
He was appointed Deputy Director General of the Police on 1 July 2021.