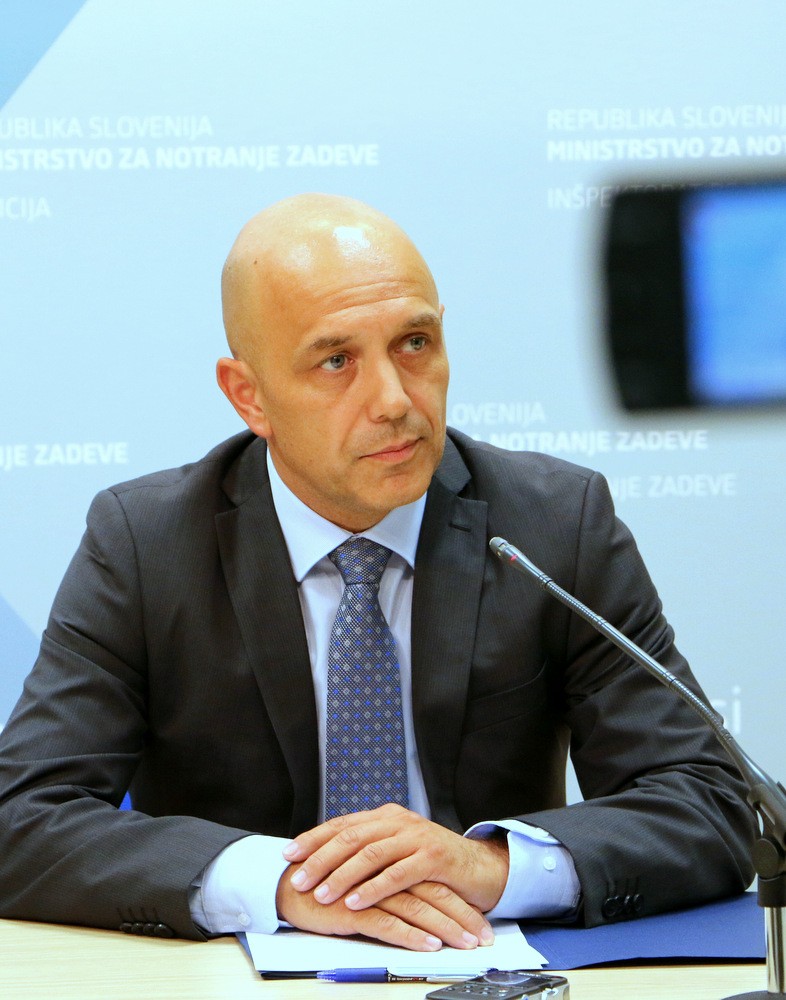 Mag. Boštjan Lindav was born in 1971 in Jesenice. He attended the Police Cadet School from 1986 to 1990. After completing the Police Cadet School, he performed the duties of a police officer, community policing officer and criminal investigator at Kranj Police Station, where he worked until 1997.
In 1997 he transferred to the Organised Crime Section of the Criminal Police Division of Kranj Police Directorate. After nine years of working experience, he became the head of section in 2006, remaining in this position until 2009, when he became the head of the Criminal Police Division of Kranj Police Directorate. In 2015 he became Assistant Director of the Criminal Police Directorate of the General Police Directorate, and three years later, in September 2018, its Director. He remained in this role until April 2020.
While working in the criminal police, he attended several training courses, both in Slovenia and abroad, on different topics ranging from organised crime prevention, detection and investigation, to tactics and methods of various services specialised in investigating such crimes. In 1998 he attended a three-month course organised by the International Law Enforcement Academy in Budapest, while in 2003 he took part in one-month follow-up training organised by the same organisation in the United States of America.
In 2008 he attended a training course organised by the United States Federal Bureau of Investigation in Croatia. He upgraded his professional skills by attending additional training sessions, such as the Europol training course in the Hague, the Netherlands in 2011. In 2016 he actively participated in the training of Macedonian border police officers on preventing and detecting international organised crime.
In 2001 he graduated from the Faculty of Criminal Justice and Security, after which he continued his studies at the Faculty of State and European Studies, where he received a master's degree in 2009.
On 2 June 2022, Boštjan Lindav was appointed Acting Director General of the Police.