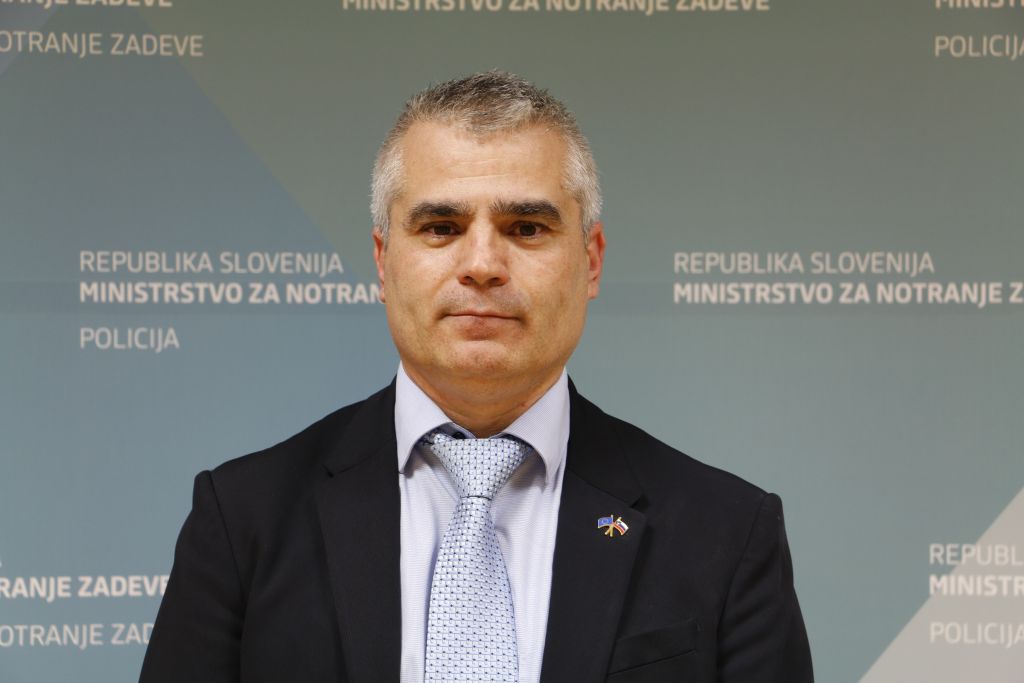 Senad Jušić, M.A., born in 1972, began his police career in 1991 after having completed the Police Cadets School. He served at Piran Police Station as police officer and then as lead patrol officer and community policing officer.
Two years later he joined the mobile criminal investigation team of Koper Police Directorate. In 1996, he switched from criminal police to state border surveillance, serving as police officer at Škofije Border Police Station. From 2000 to 2005, he was Assistant Commander at Koper Police Station, and then he joined Koper Police Directorate's Uniformed Police Division as a Police Inspector with the General Policing Section. In 2010, he was promoted to Assistant Head of the Criminal Police Division of Koper Police Directorate.
Having completed his studies at the College of Criminal Justice and Security in 2001, he graduated from the Faculty of Criminal Justice and Security in 2007 as Bachelor of Criminal Justice and Security Studies. He continued his education at the Faculty of Management of the University of Primorska, earning his Master's degree in 2016.
Since 2015, he has served as Senior Police Superintendent in the Service of Director General of the Police at the General Police Directorate, responsible for systemic organisational, personnel and supervisory activities. He took part in several expert committees and working groups. Most recently, he was in charge of the Development and Systemic Tasks Division.
He is a war veteran and was decorated for his merits in the Slovenian War of Independence; he was also awarded commemorative badges and Bronze and Silver Police Shields.
Senad Jušić was appointed Acting Director General of the Police on 24 February 2023.