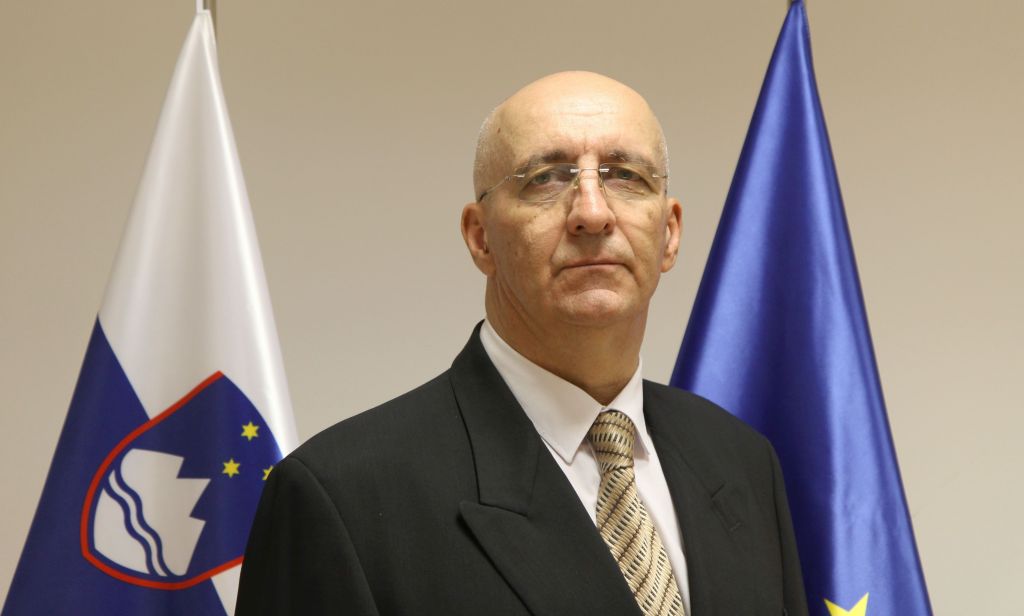 Dr. Anton Olaj, born on 24 October 1962 in Novo mesto, began his career in 1981 at Vič Police Station in Ljubljana. From 1986 to 2006, he worked for the Novo mesto Criminal Police Division as a criminal police officer, criminal police inspector, Head of the Economic Crime Section, and Commander of the Criminal Police Division. He ended his police service in 2012 as Director of Novo mesto Police Directorate.
He graduated in 1989 at the Faculty of Law in Ljubljana. He obtained his master's degree from the Faculty of State and European Studies in 2005 and his doctoral degree from the European Faculty of Law in 2011.
He was a lecturer from 2006 to 2011, teaching criminal law to students of the Police College in Tacen and participants of training courses in crime investigation.
He is a veteran of the Slovenian War of Independence, a lecturer and author of several academic papers on international public law and constitutional law.
Dr. Anton Olaj assumed office as Director General of the Police on 29 January 2021.