In the police, having a good flow of information is of key importance for making quick and correct decisions in security events. Such information is provided every day, 24 hours a day, and also as part of information and communication centres. These function as a kind of information hub, with the clearly defined primary task of ordering first emergency operational measures for the protection of life and property and the safety of police officers.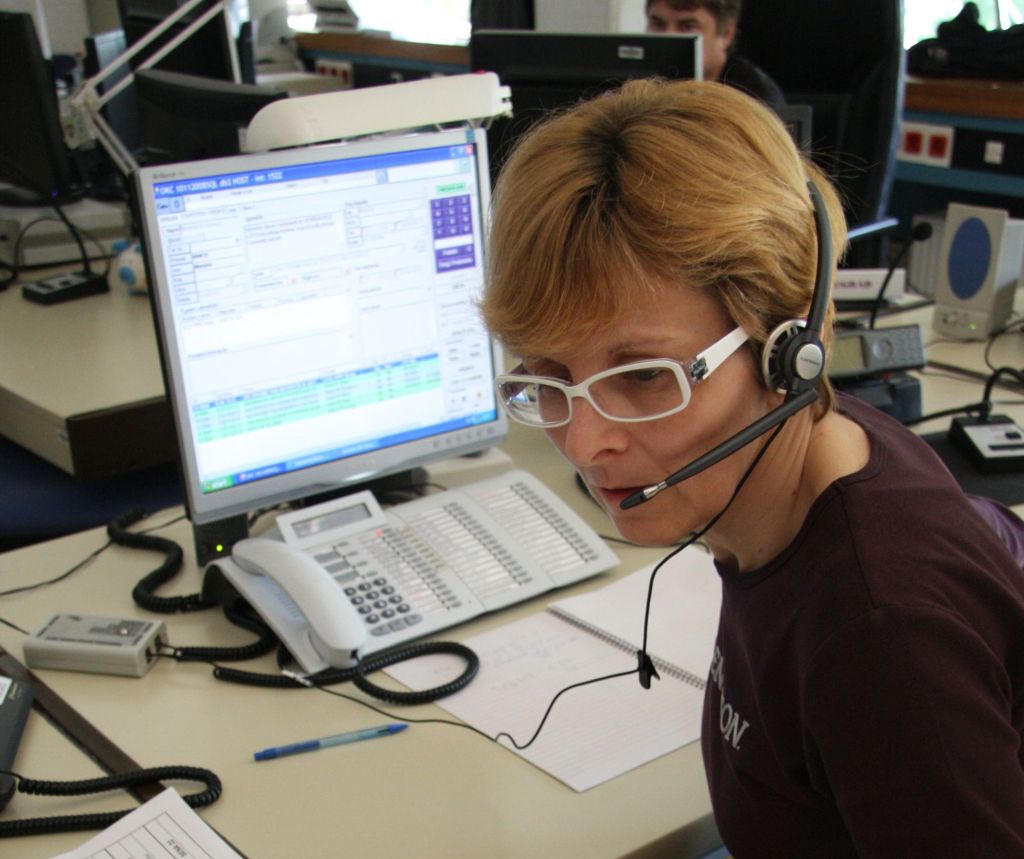 Employees of the centre thus need to receive notifications and collect information about acts, events and occurrences that is important for the work of the police.
A good flow of information is at the heart of operational and communication activity
Each of the eight police departments has its own operational and communication centre, which receives calls on the emergency police number 113 and deploys police and criminal police patrols in the field.
When a resident makes a call for help to the telephone number of the nearest police station or personally shows up at a police unit or seeks help from police officers directly on the spot of an event or act, the competent regional centre is notified immediately; it collects feedback, helps police officers to carry out tasks effectively by means of technological solutions and takes care of the safety of deployed police officers. The operational and communication centre at the national level is the one that coordinates and decides on the use of police resources from various police specialities when dealing with the most demanding security events, and at the same time it is a direct link with police units in steering police work from the general level.
A call to the number 113 is usually the first contact between a citizen and the police, which is why it is very important that our communication with them is professional and has an appropriate level of empathy. We must be able to calm the caller so that they can provide us with enough information despite their fear, shock and distress. The most important thing is that all residents of Slovenia or others who need the help of the police are provided with such a response within the shortest possible time, to the appropriate extent, and quickly and effectively, regardless of where they are located.
Police Emergency Number 113
113 is the emergency telephone number of the police and is intended for the provision of information about violations of public peace and order, traffic accidents and criminal acts, i.e. when people urgently need help or the immediate intervention of the police. Police officers who receive a call on this number have the option of deploying an appropriate police patrol to the spot.
Anonymous phone number 080 - 1200
It is intended for all those who would like to provide useful information to the police while remaining anonymous.
Related content
Operations and Communications Centre
Anonymous phone number 080 - 1200