Mounted police officers perform all police tasks. They perform the most tasks in maintaining public order, in the form of surveillance service, and they also participate in interventions in the event of mass violations of public order and in securing public gatherings that involve a higher degree of risk. They also take part in many preventive police activities in schools, kindergartens and as part of the promotion of the police profession, where our four-legged assistants always impress visitors.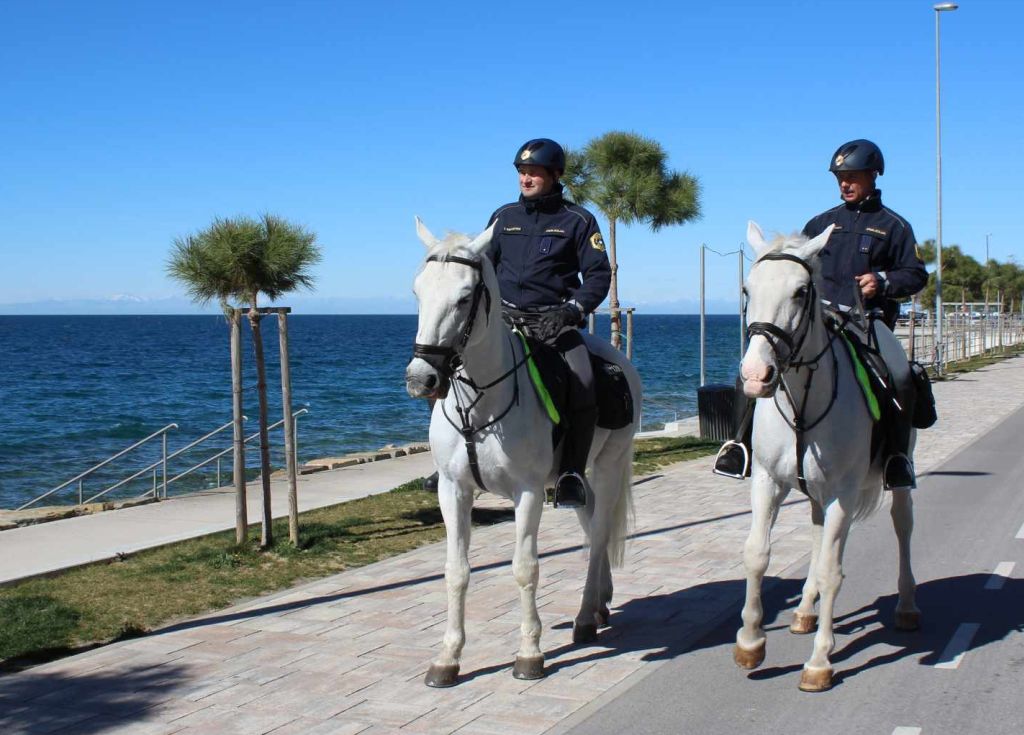 Mounted police officers with service horses are assigned to the Mounted Police Station Ljubljana and the Service Dog Handler and Mounted Police Station Maribor, although they perform tasks throughout the entire territory of Slovenia.
The work of Mounted Police Officers
Not only on foot, on a bicycle or in a police car - police officers also perform their tasks effectively on a horse. The Slovenian police have been using horses since 1920, when the first mounted police unit was formed. The tasks of mounted police officers are similar to those of other police officers, and they are most frequently connected with securing all kinds of public gatherings (events and rallies) attended by a large number of people. A police officer on a horse is more visible, and they also have better overview of what is happening.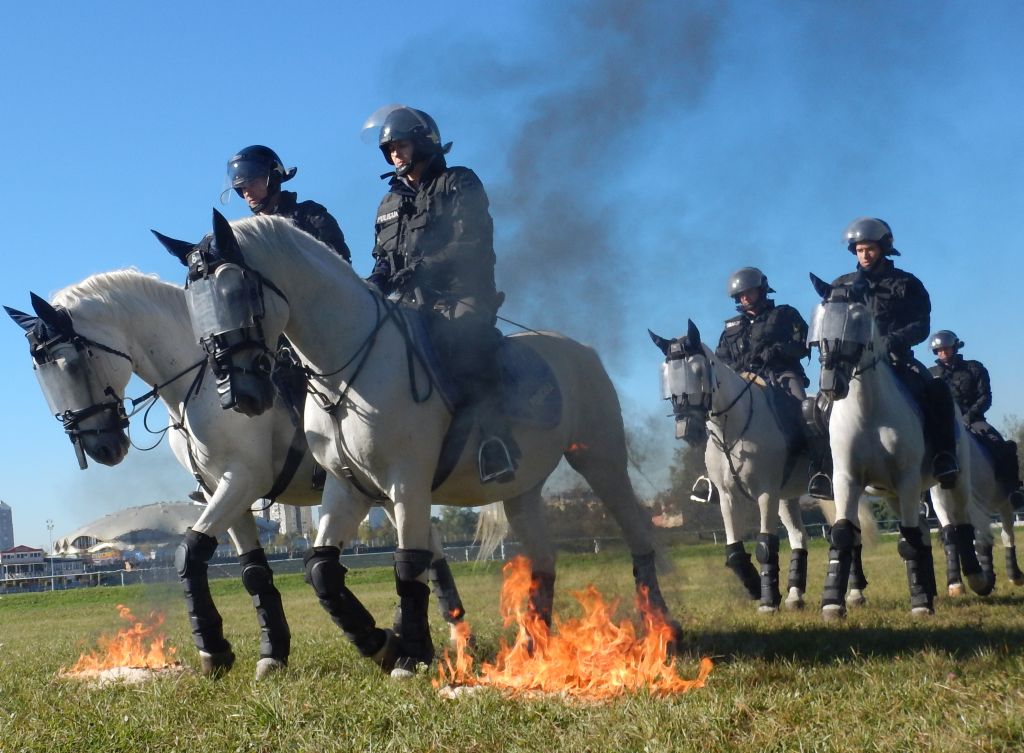 A service horse must not be disturbed by noise or smoke, masses of people or other obstacles. They must wear, like police officers, special protective equipment. When they participate in maintaining public peace and order, their eyes and heads are protected with a special visor. They also have pads on their chest and legs to protect them from possible impacts by items that may bounce off the ground or are deliberately thrown at them. When mounted police officers perform tasks with service horses at night, they use equipment with reflective material, especially if they work on roads.
Successful with horses even on challenging paths
Due to their physical characteristics and excellent mobility, horses are also indispensable as assistance to other police officers in demanding terrain such as forests and riverbanks, in larger blockades, in planned campaigns to search for persons and the capture of perpetrators of criminal acts, and in the search for marijuana plantations. They are also important in area searches in the event of major natural and other disasters. The most important tasks also include control of the state border, in particular on the so-called "green border", where paths can be difficult to access. There they are used in particular to prevent illegal migration and the smuggling of illicit drugs and arms.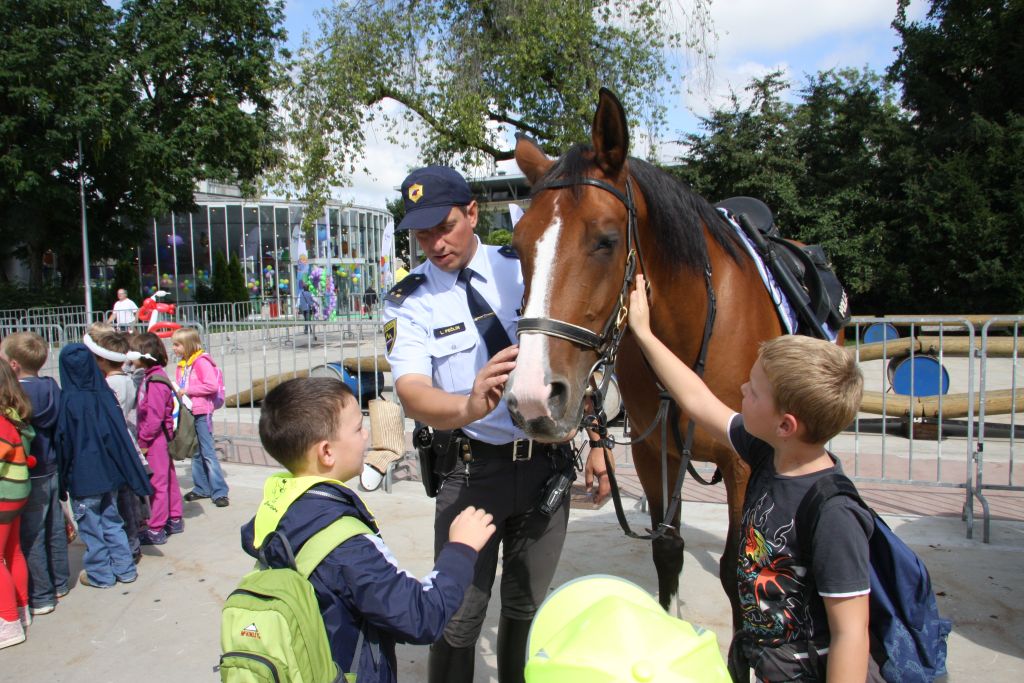 Mounted police officers are an everyday sight in city streets, parks and footpaths. In addition to a preventive effect, patrolling with horses, both in city traffic and in places where traffic is not permitted, also has a promotional effect, as these large animals make an impression on passers-by every time.
Contacts

Mounted Police Station
This email address is being protected from spambots. You need JavaScript enabled to view it.
01 563 44 52
Stožice 28, 1000 Ljubljana
Service Dog Handler and Mounted Police Station Maribor
02 320 97 00
Danjkova 4, 2000 Maribor