The Slovenian police are sending a third group of seven police officers, including a female officer, to work in Macedonia from 25 February to 25 March. The officers will carry out joint patrols and joint controls of crossing the state border, as part of the joint operation in the management of the increased migrant flow.
The following officers are set to depart: Boštjan Hren of Lendava Police Station, (Murska Sobota Police Directorate), Rafko Dopler of the Police Station for Compensatory Measures at Maribor's Police Directorate, Rado Polič Gruškovje Police Station (Maribor Police Directorate), Vilibald Kranjc of Obrežje Border Police Station (Novo mesto Police Directorate), Samo Rajh Sečovlje Border Police Station (Koper Police Directorate), Goran Ilisić of the Police Station for Compensatory Measures at Kranj's Police Directorate (Kranj Police Directorate) and Mateja Kanzler Rogatec Border Police Station (Celje Police Directorate).
Before departure, the officers met with Director General of the Police Marjan Fank. The meeting was also attended by Vladimir Pocek, Head of the International Police Operations Division within the Service of Director General of the Police, and Roman Čoh from the same Division.
Police officers will perform their tasks in the area of the Bogorodica Police Station for Border Control and Border Surveillance. They will also help out at the Temporary Transition Centre - Gevgelija, where migrants are registered. The Slovenian officers will wear their police uniforms and use service vehicles.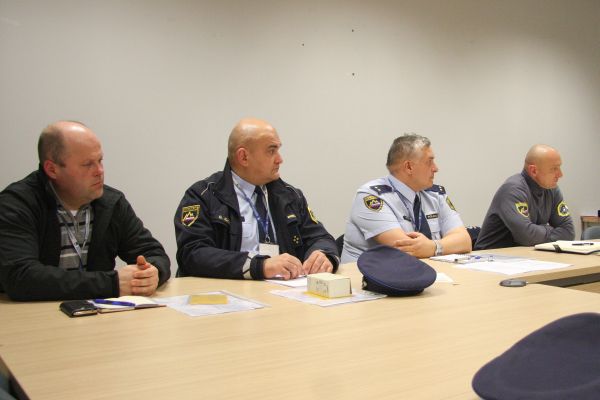 The tasks, rights and duties of the Slovenian police officers are detailed in the Protocol between the Ministry of the Interior of the Republic of Slovenia, Police, and the Ministry of Interior of the Republic of Macedonia, Public Security Bureau, on joint patrols on the territory of the Republic of Macedonia in the framework of joint operation.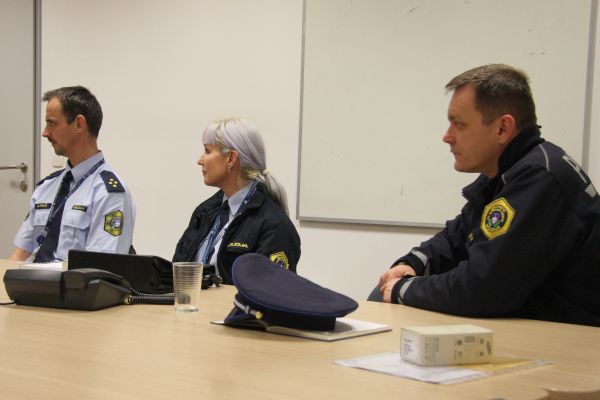 A day before departure, Director Fank introduced the officers the situation their fellow officers are dealing with in Macedonia and summarized Slovenian police's and the Ministry's arrangements and positions concerning migration flows. He expressed no doubt that the police officers would excel in their work as they are all experiences and knowledgeable in this area of work. He also wished them a safe journey and successful mission.
There are currently 13 police officers in Slovenia; the second group is returning in mid-March.
Police Activities in Connection with Current Migration Flows