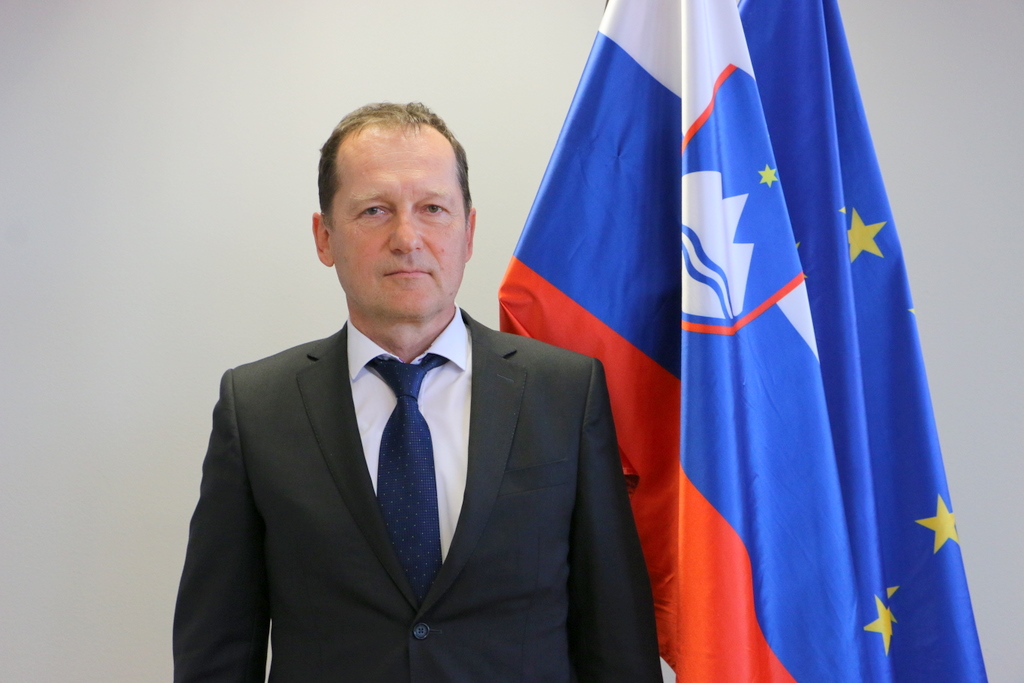 Vojko Urbas was born in 1962. After completing the general upper secondary school and the mandatory military service, he graduated from the Faculty of Electrical Engineering, obtaining a first-cycle degree in electrical engineering. His career in the police organisation service began in 1986 when he started work in the Communications Department (today's IT and Telecommunications Office). He became head of the section in charge of portable and security systems in 1995. In the same year, he enrolled in part-time study at the Faculty of Organizational Sciences, graduating in 1999.
In 1997, following a proposal by the Criminal Police Directorate, Vojko Urbas was appointed head of the Special Techniques Section, a new unit which was organised within the Special Assignments Division. His work and achievements in this specific field were acknowledged several times and he received a bronze award and a silver award in recognition of his important contribution to the improvement of security.
At the end of 2007, he took the helm of the Special Assignments Division of the Criminal Police Directorate, General Police Directorate. He performed with success and was in charge of a large number of employees. He was awarded a gold police shield in recognition of his longstanding contribution to the research and development in the police domain.
After 19 years of service in the Criminal Police Directorate, he joined the management team of the Operational Technical Systems Division within the IT and Telecommunications Office in 2016. His work involved extensive cooperation with representatives of many European police authorities and included active participation in seminars and lecturing. He shared his experience and knowledge in-house and as an expert lecturer in the context of many projects implemented in the countries of the Balkan region.
He is fluent in English and Croatian.
One of his private pastimes is motorcycling. He is a member of the management board of the Association of Motorcycle Clubs of Slovenia and a member of the local community council. He also served two terms as president of the local community.
Vojko Urbas assumed office as Director of the Criminal Police Directorate of the General Police Directorate on 8 April 2020.