The Riot Police Unit (PPE) is a speciality of sorts in the Slovenian police. Members of this unit are employed in various organisational units of the police, where - either uniformed or non-uniformed - they perform their regular tasks. They are called in to work in the PPE when the security situation demands coordinated action of a large number of specially equipped and trained police officers.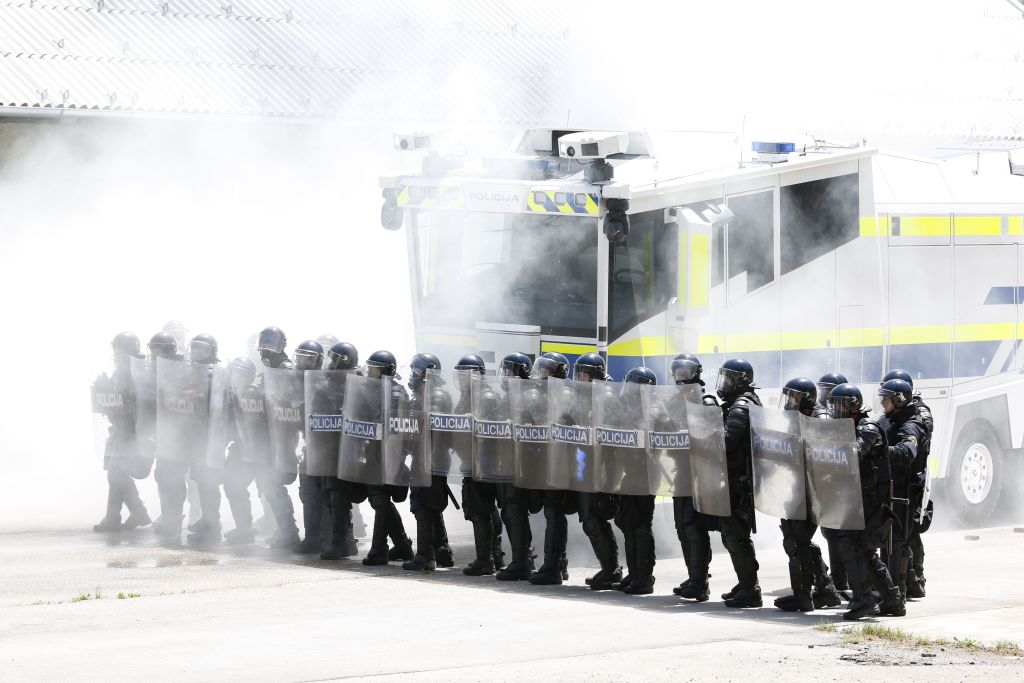 The Riot Police Unit is a call-in unit
The main tasks of the PPE are maintaining and establishing public peace and order, tasks related to investigating the most severe criminal acts, carrying out major security campaigns (for example, arresting dangerous and armed perpetrators of criminal acts), police tasks in the event of natural, environmental and other disasters and other, usually more demanding tasks related to the protection of public property and personal safety. Among other aspects, operating as part of the PPE is a unit for police specialities - these are members of water cannon crews and police sharpshooters.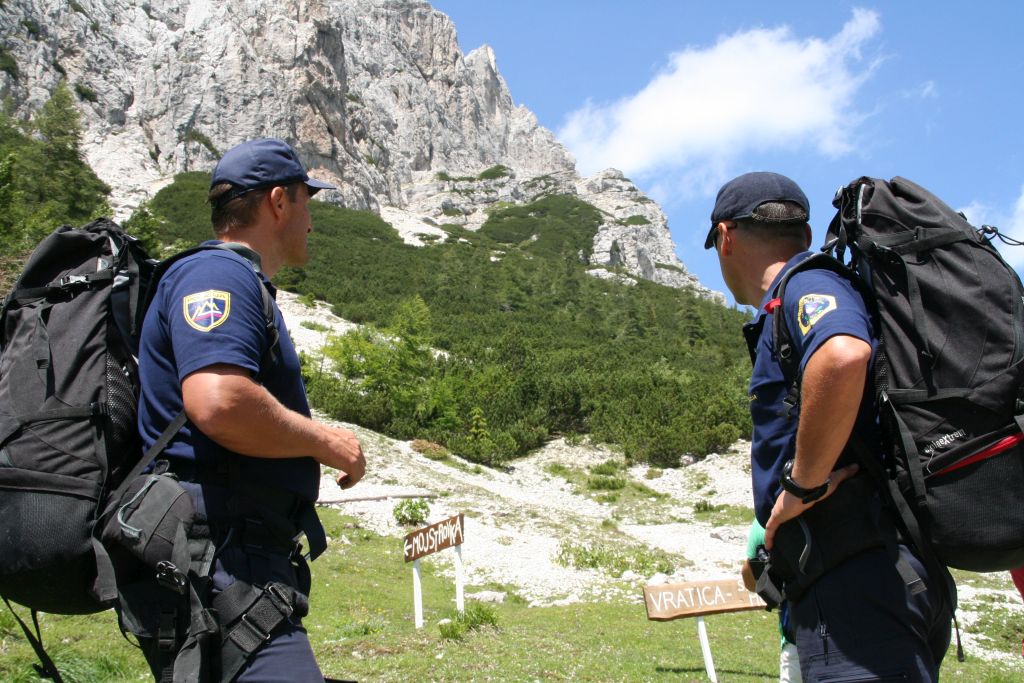 A mountain police unit is also part of the Riot Police Unit. These are police mountaineers who are specially trained and equipped for performing police tasks in high mountains.
Search campaigns and missing persons
Every year in Slovenia, citizens report a few hundred missing persons, including children, adolescents and adults.
Police officers invest a considerable amount of effort and energy in what are frequently very demanding and extensive search campaigns involving various police units (police dog handlers, mounted police, mountain police unit) with the assistance of drones and helicopters … Circumstances permitting, the police also include in the search for missing persons members of the protection and rescue forces (rescue dog handlers, mountain rescuers, speleologists, divers, volunteer fire-fighters, etc.). Usually, the police start looking for persons who are, for known or unknown causes, suddenly and unexpectedly absent from a certain environment, or their absence is unexplained.
On the website www.policija.si and in the media we also publish basic information, circumstances of disappearances and photographs of missing persons, as the success of a search campaign often depends on the information provided by residents after a disappearance. Everybody who sees a certain missing person or knows anything about their disappearance is thus asked to share such information with us.
Related content
Maintaining public peace and order
Securing public rallies and events