The Slovenian police organisation is an equal and respected member of the European border police family and deserves acclaim for the professional and committed work of its members.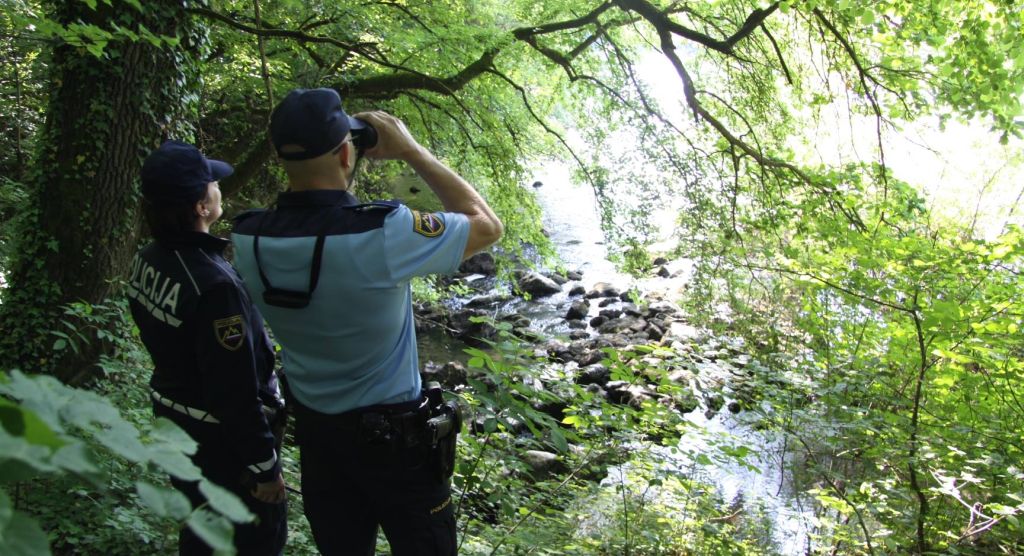 Changes due to the Coronavirus disease COVID-19

Due to the rapid global spread of the COVID-19 communicable disease, an epidemic was declared in 2020 for the entire territory of Slovenia. Border traffic and border entry/exit restrictions were introduced for international travellers and Slovenian citizens. Measures were adjusted to assessments of the epidemiological situation, and we have been successful in implementing them thanks to information technology solutions introduced during that period.
For more information see Border Crossing
The number of detected illegal migrants or criminal offences at the border is not the only indicator of police performance and professionalism. The way the police deal with passengers at border crossings and residents in border areas is even more important. The Slovenian police constantly strive to improve this relationship even further. In delivering state border control, we work alongside other state institutions and engage internationally, cooperating with the law enforcement authorities in neighbouring and other countries and with international organisations and agencies.
Owing to the good level of training and equipment of the Slovenian police and compliance with all European standards, Slovenia has since 2007 been a full-fledged member of the Schengen Area, which enables the country's residents to travel freely and to work and reside within its borders.
The police pride themselves on being able to tackle new and unexpected challenges posed by global changes and external developments. For example, in 2015 and 2016, the police successfully managed mass migration across the country, and in 2020 they temporarily introduced a special border-crossing regime in order to contain the spread of the coronavirus.
Migrant and other issues will continue to significantly influence police work in the future. More intense involvement in international activities will be required, including at the remotest external borders of the Schengen Area. Regardless of where they perform their migration-related tasks, Slovenian police officers are known for their professionalism, ethical stance, and respectful attitude towards fellow human beings and their dignity.
From border checks to preventing illegal migration
There is more to state border policing and dealing with foreigners than just checking documents at border crossings and detection of falsified documents. It includes state border control, border surveillance, border-related crime and minor offence investigations, border incidents, prevention of illegal migration, and enforcement of foreigner-related legislation. All of these services are performed both at the state border and in the border areas as well as inland, where compensatory measures are implemented.
Police officers prevent, detect and investigate the use of altered, falsified or stolen travel documents and other documents submitted for border checks; they also deal with cross-border crime, illegal migrants and their guides, smuggling of people, illegal substances in sport, drugs, weapons, ammunition, and stolen vehicles. The police also detain persons who are to be extradited to foreign law enforcement authorities and carry out intensified supervisions etc. Police undergo specialist training and use specialist vehicles and facilities and specialised tools (Schengen bus, document readers, thermal vision cameras, drones, etc.) and IT-devices. Auxiliary police officers and members of the Slovenian army also assist in areas under heaviest pressure.
The support of the Schengen Information System, which is an electronic information-sharing system containing alerts on persons and objects, is of significant importance. Also playing a major role are the centres for international police cooperation in Thörl-Maglern and Dolga Vas supporting 24-hour rapid data exchange with all neighbouring countries, and indeed throughout Europe, through a network of centres.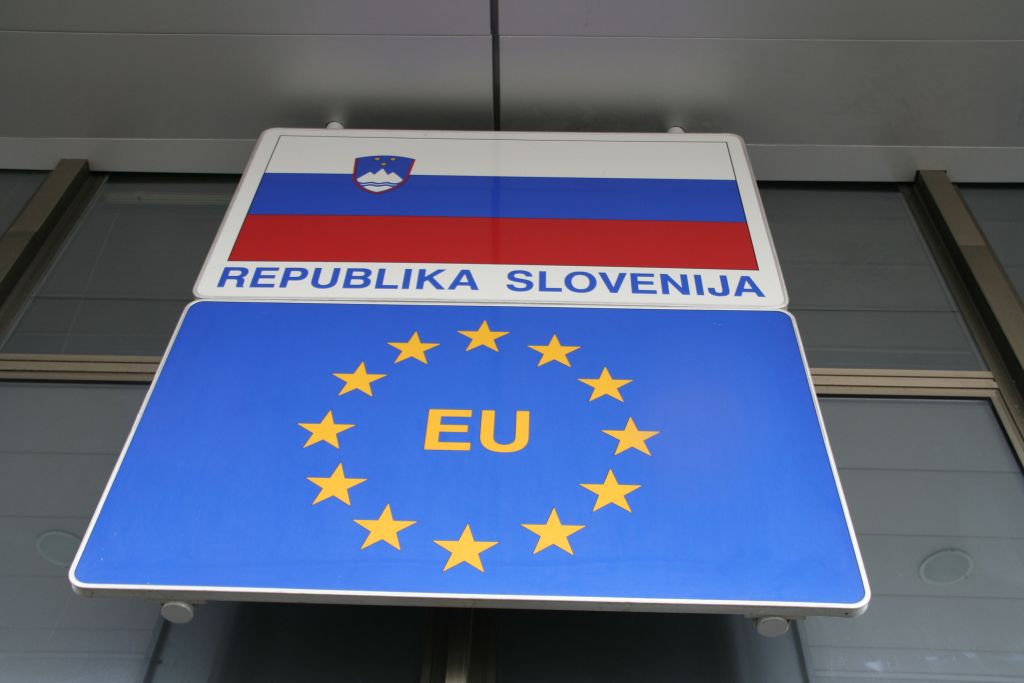 Anyone in possession of a valid travel document (ID card or passport in the case of Slovenian citizens), regardless of citizenship, can cross internal borders anywhere and anytime between countries in the Schengen Area (i.e. the border-free area of Member States). We regularly compare our know-how with that of foreign colleagues as part of the activities of the European Border and Coast Guard Agency (Frontex). Many Slovenian border police officers are deployed to joint operations on almost all external borders (from Scandinavia to Greece and from Poland to Spain). These include deployments of Slovenian border police officers to operate as part of international operations (mainly to other countries in the territory of the former Yugoslavia) and hosting of foreign police officers on their professional visits to Slovenia.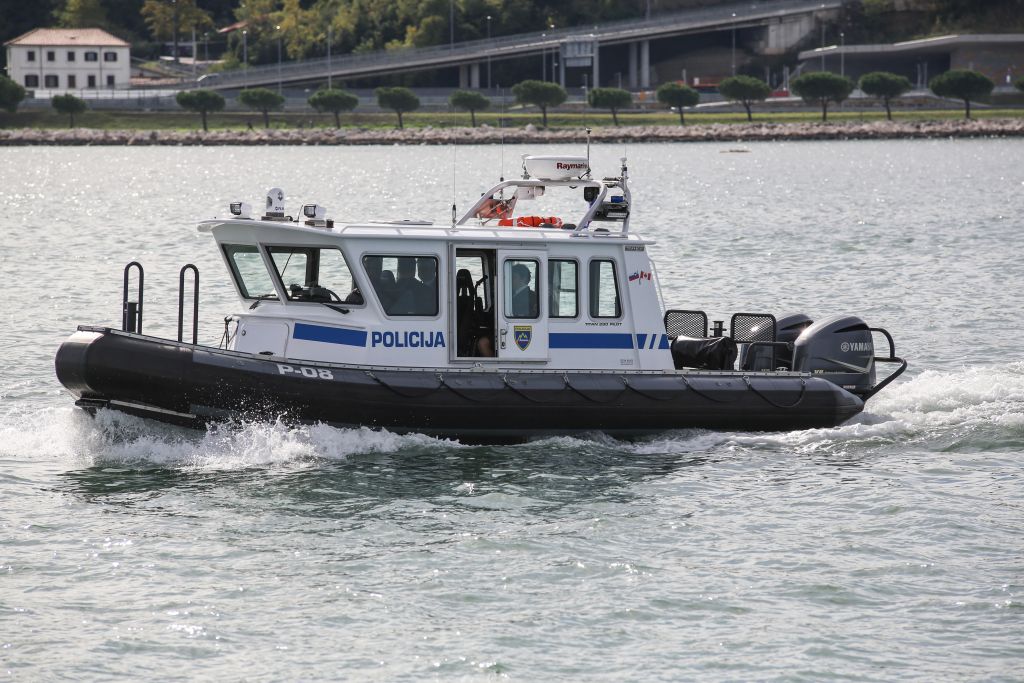 The maritime police protect the state border at sea and control crossings of the border at sea border crossings, deal with safety of marine traffic, supervise compliance with fisheries legislation, perform tasks in the field of maritime ecology, and rescue people and property at sea.
Related content
Border Police Division
Centre for Foreigners
Border Control
Border Crossings
Documents for Crossing the Border
Conditions of entry and residence of aliens
Frontex - the European Border and Coast Guard Agency
PRADO - Public Register of Authentic Identity and Travel Documents Online
Slovenia, a New Schengen Member
Police Activities in Connection with Current Migration Flows