The Slovenian police are an equal and respected member of the European border police family, which deserves acclaim for the professional and committed work of its members.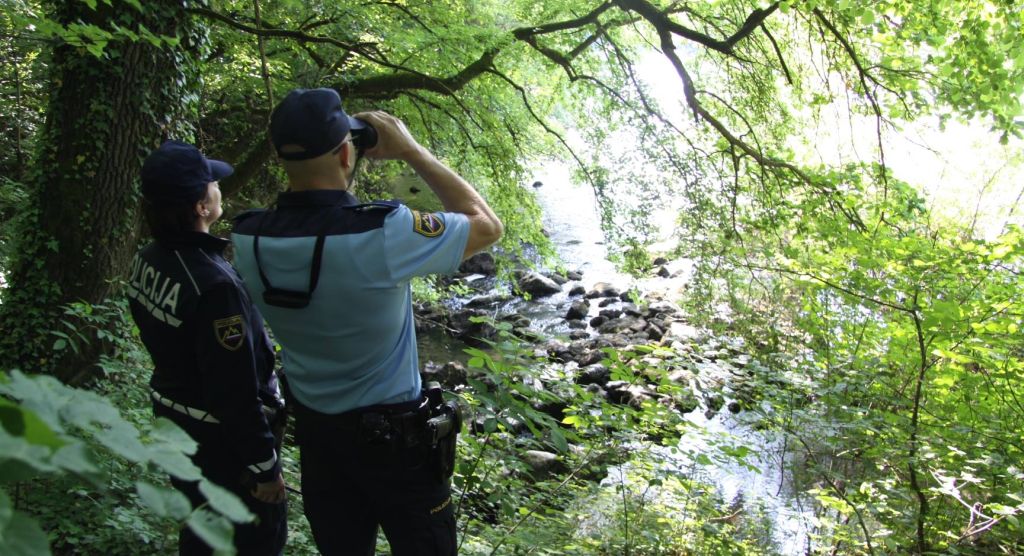 Changes due to the Covid-19 epidemic
After resurgence of coronavirus cases, a special border-crossing regime was set up early in March 2020, soon after first infections were reported, in order to contain the progress of the novel virus. Traffic-related measures, some of them temporary, were introduced at the border with Croatia and on the internal Schengen border (with Italy, Austria and Hungary) and border entry/exit restrictions were put in place for foreign nationals and Slovenian citizens. All of these restrictions continue to be valid and change depending on the assessment of the epidemiological situation.
More information at: Crossing the state border during the coronavirus epidemic
The successfulness and professionalism of police officers not only shows in the number of detected illegal migrants or detected criminal acts on the border, but is also demonstrated by their attitude to passengers at border crossings and residents in border areas. The Slovenian police thus constantly strive to improve this relationship even further. When it comes to state border control, we constantly liaise with state institutions, and are also intensively integrated in the international environment, cooperating with the law enforcement authorities in neighbouring and other countries and with foreign organisations and agencies.

Owing to the good level of training and equipment of the Slovenian police and compliance with all European standards, Slovenia has since 2007 been a full-fledged member of the Schengen Area, which enables the country's residents to travel freely, as well as to work and reside within its borders.
We are also proud of being able to effectively resolve new, frequently unexpected challenges that are being put in front of us by global changes and current developments in society. For example, in 2015 and 2016 we successfully managed mass migration across the country, and in 2020 we had to temporarily introduce a special regime for crossing the state borders in order to prevent the spread of the novel coronavirus.
We are convinced that migrant and other issues will continue to significantly influence our work in the future. All this will demand even more intensive involvement in international activities, including on the remotest external borders of the Schengen Area. Regardless of whether they perform their tasks at home or abroad, we are proud that Slovenian police officers, when it comes to migrations, are known for their professionalism, ethical stance and respectful attitude towards fellow human beings and their dignity.
From checking documents at border crossings to preventing migrations
The area of work of the police on the state border and with foreigners is much broader than what is usually most visible to passengers, i.e., checking documents at border crossings and detection of falsified documents.
It includes the supervision of crossing of the state border, border protection, investigation of criminal acts and minor offences on the state border and border incidents, prevention of illegal migrations and tasks related to the legislation on foreigners; all the above is performed both on the state border and in the border area, even in the interior of the country, where so-called compensatory measures are implemented.
Among other things, police officers prevent, detect and investigate the use of modified and falsified, as well as stolen travel documents and other documents submitted for control, cross-border crime, illegal migrants and their guides, smuggling of people, illegal substances in sport, drugs, arms, ammunition and stolen vehicles. We perform detention of persons who are to be extradited to foreign law enforcement authorities, organise tighter supervisions, etc. For this purpose, we need to be specially trained, have special vehicles and facilities at our disposal, assist ourselves with various technical accessories (such as Schengenbus, document readers, thermographic cameras, drones, etc.) and information-telecommunication devices; auxiliary police officers and members of the Slovenian army also help us in the areas under the greatest pressure.
The support of the Schengen Information System, a joint electronic database on warrants for persons and items, is of exceptional importance. Also playing a major role are the centres for international police cooperation in Thörl-Maglern and Dolga Vas, which help us 24 hours a day with rapid exchange of data with all neighbouring countries, as well as throughout Europe through a network of centres.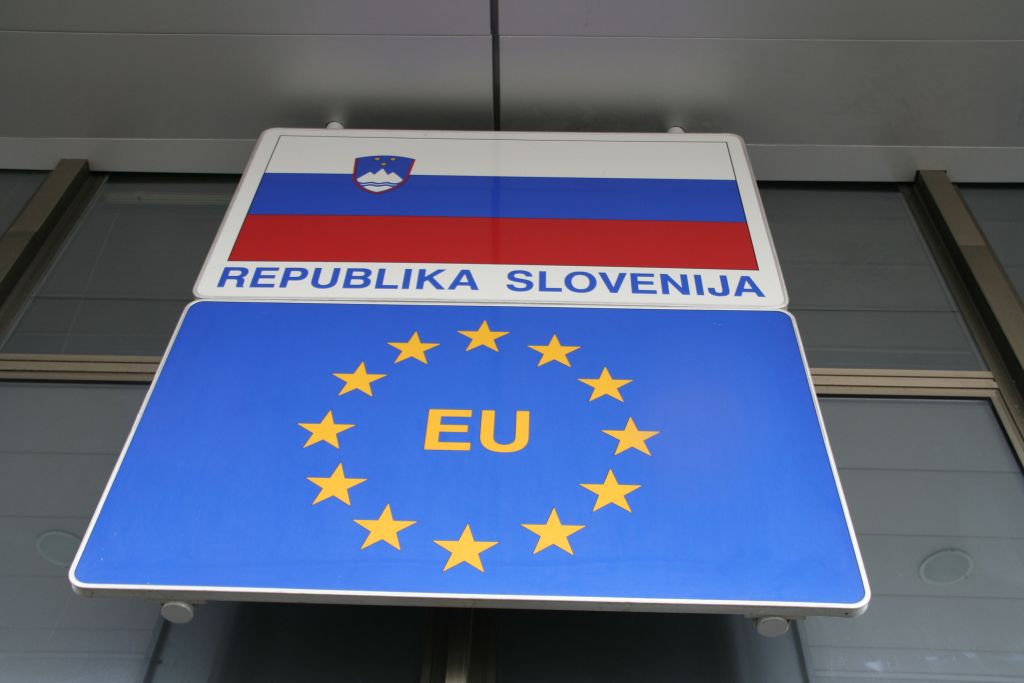 Everybody who possesses a valid travel document (ID card or passport for Slovenian citizens), regardless of citizenship, can cross internal borders between countries in the Schengen Area (i.e. the area without border control between member states) anywhere and anytime. Slovenia operates an internal Schengen border on the border with Austria, Italy and Hungary. The border with Croatia, although the country is a European Union member state, is our external Schengen border, where conditions for entry to the country (and the joint Schengen Area) are checked for persons who cross the border and thorough border control is performed.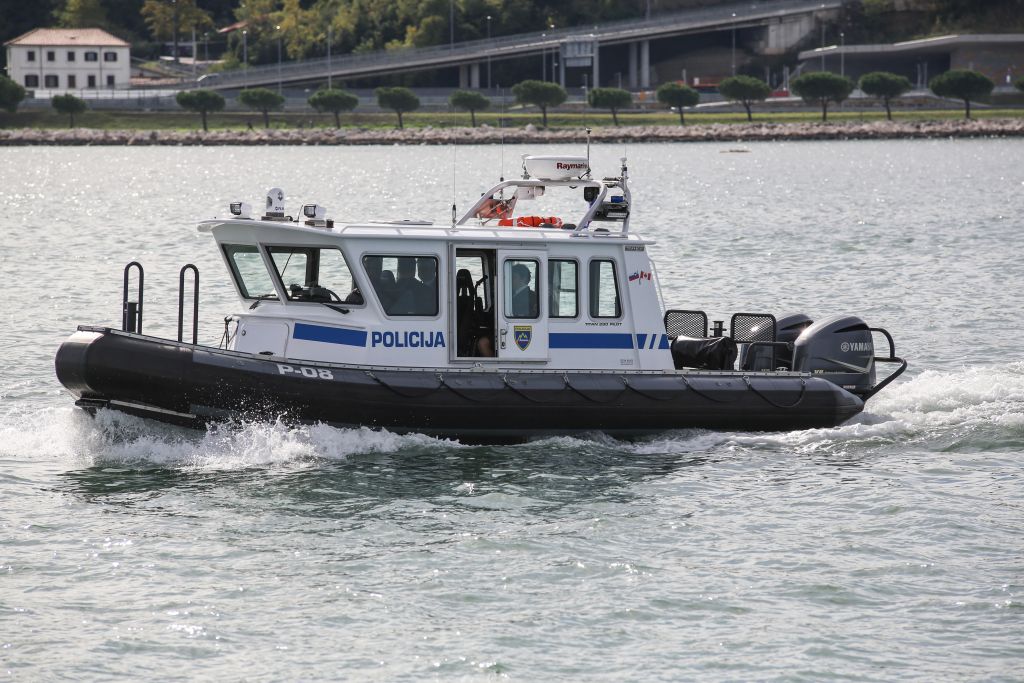 The Maritime Police Unit protects the state border at sea and controls crossings of the border at sea border crossings, performs supervision over the safety of maritime traffic, supervises compliance with fisheries legislation, performs tasks in the field of maritime ecology and rescuing people and property at sea.
Related content
Documents for Crossing the Border
Conditions of entry and residence of aliens
Frontex - the European Border and Coast Guard Agency
PRADO - Public Register of Authentic Identity and Travel Documents Online
Slovenia, a New Schengen Member
Police Activities in Connection with Current Migration Flows
Crossing the state border during the coronavirus epidemic