Good knowledge of police powers and rights and obligations is - in addition to the committed, friendly and respectful attitude of police officers to people - the basis for our professional and correct work. It is important that the duties of police officers are known to all with whom police officers conduct official procedures. This is important not only so that citizens exercise their rights if they think that a police officer has failed to perform their tasks lawfully and professionally, but also so that they can participate in procedures. This is the only way for police procedures to be conducted without unnecessary misunderstandings, as citizens will better understand our mission.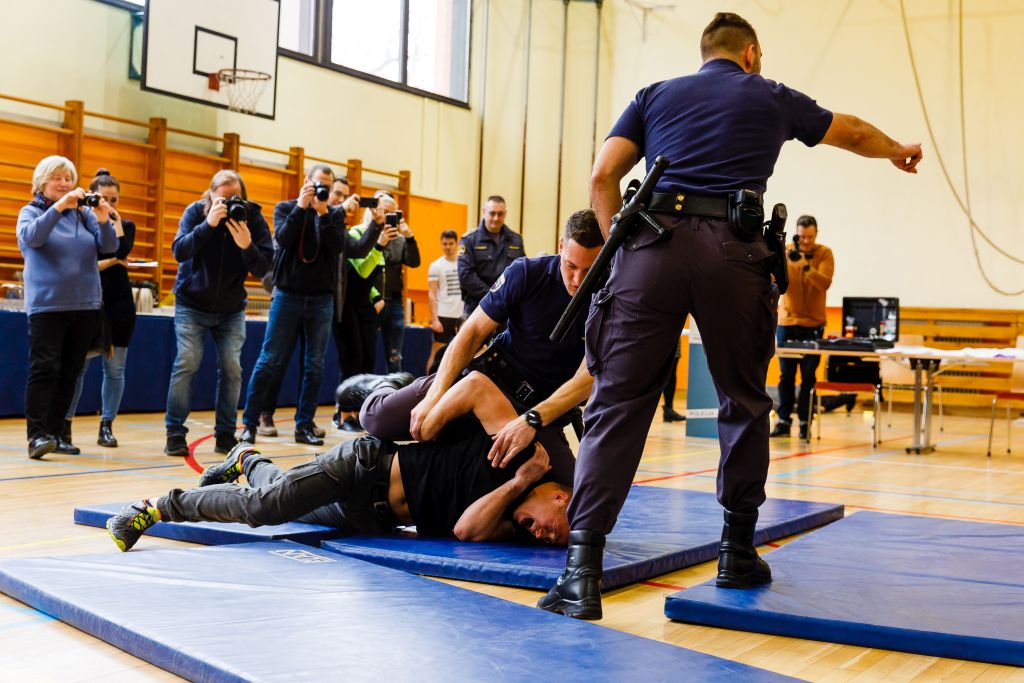 In order to improve the level of training of police officers, the police have established a system of training in the field of implementation of powers with practical procedures and self-defence. Police officers undergo regular training in this field under the guidance of instructors who upgrade and improve their knowledge and skills gained in the educational process.
We raise awareness of the importance of protecting human rights and fundamental freedoms
The police systematically monitor the implementation of police powers and threats to police officers. In order to improve the situation in this field, we participate in the drafting of legislation and implementing regulations and rules of the police profession. We improve the level of training of police officers and raise their awareness of the importance of the effective protection of human rights and fundamental freedoms. We have established a modern system for resolving complaints against the work of police officers that takes into account the European principles of operation of democratic supervision of the police.
We also cooperate with the Human Rights Ombudsman and other mechanisms of civilian supervision of the work of the police, which find that there are no systemic or major violations of human rights and fundamental freedoms in police procedures in Slovenia.
Considering the very large number of implemented police powers, the number of cases in which courts, appellate panels and other supervisory mechanisms have established that, in performing police tasks, police officers overstepped their powers is very small and comparable with European countries with the highest level of the rule of law.
What are police powers?
These are measures determined by law (including the use of coercive means) that enable us to effectively and successfully perform police tasks. As every police power represents a certain encroachment upon human rights, they may only be used under conditions determined by law and in a manner defined by law. In performing their tasks, police officers must act in accordance with the constitution and laws and respect and protect human rights and fundamental freedoms, while in their work they are also led by the principle of respect for human personality and dignity, of equal treatment, lawfulness, proportionality, professionalism and integrity.
What police powers do we know?
The most frequent powers implemented on a daily basis are certainly collection of information, data processing, warning, establishing identity and search for persons (when they are, for example, missing), giving orders, conducting security checks, seizing items, temporary restriction of movement, detention and arrests of persons, setting roadblocks, restraining orders for persons, places or areas, security checks of persons, etc.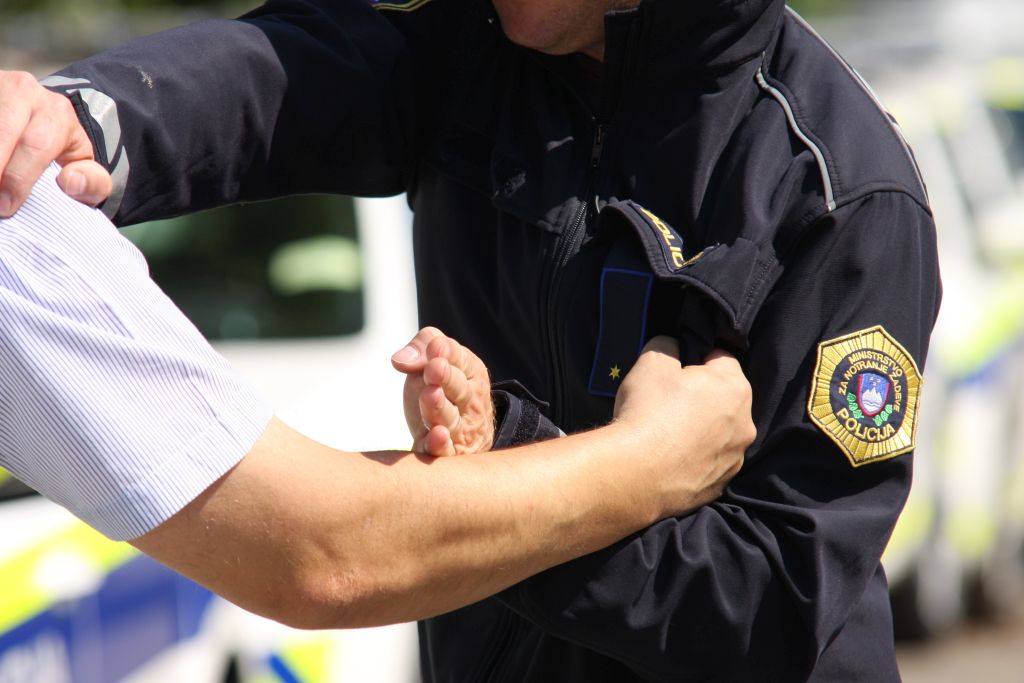 Only police officers who take care of their own safety can successfully and effectively protect the lives, personal safety and property of others. For this reason, we monitor instances of threats to police officers, participate in the drafting of modern criminal law legislation in the field of attacks on police officers and provide police officers with state-of-the-art protection and other equipment and means (for example, ballistic protective garments, cameras for recording police procedures, modern coercive means that are a lesser threat to human lives).
Related content