In addition to numerous advantages, the development of the automotive industry and infrastructure has also brought a lot of accidents. There are several factors that lead to road accidents, with the main one being participants in road traffic, road infrastructure, motor vehicles and transport environment. With their activities, the Slovenian police attempt to affect all these factors and reduce the possibility of accidents.
---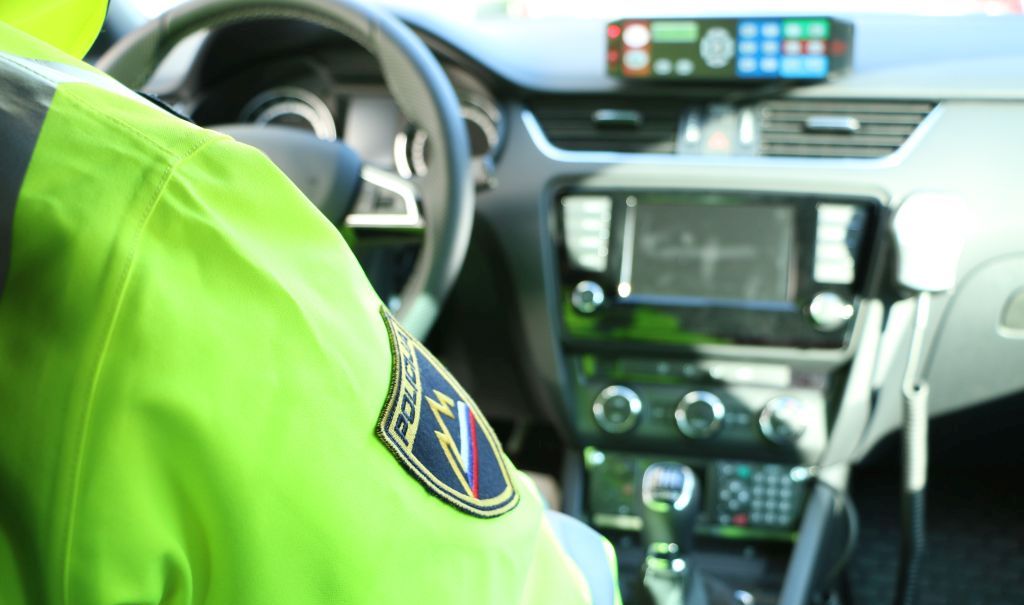 Safety on Slovenian roads has greatly improved in the last decade or two, and it follows the goals from the Resolution on the National Road Traffic Safety Programme. Part of the credit for the favourable trend could also be attributed to traffic police performing their tasks successfully. We are happy that we have become a credible and welcome partner both for citizens, who understand our work as taking care of safety, and other state institutions in this field, which always want to cooperate with traffic police.
The fast and unstoppable development of traffic and changes in modern traffic flows meanwhile bring new challenges and risks in this field, which will have to be also faced in the future. For this purpose, we strengthen traffic police units, introduce new methods and modern technical means that could further increase the efficiency of police procedures and, consequently, improve safety in road traffic.
Traffic police officers take care of the safety of all participants in traffic
In order to improve traffic safety, police officers monitor the safety situation on Slovenian roads (motorways and expressways, as well as other state and local road networks) on a daily basis. They investigate traffic accidents and prevent and detect criminal acts and minor offences that undermine road traffic safety.
They look to appropriately regulate and manage traffic (for example, in crossroads, during major hold-ups), effectively enforce speed limits and establish comprehensive supervision on main transport links. Supervision of transportation is especially important given the economic development and increase in the volume of road cargo traffic.
Tasks of traffic police officers include securing cycling, running and other events on roads, while paying particular attention to the safety of pedestrians, cyclists and motorcyclists, who are among the most vulnerable participants in road traffic. In doing so, they liaise with other institutions responsible for safety on public roads.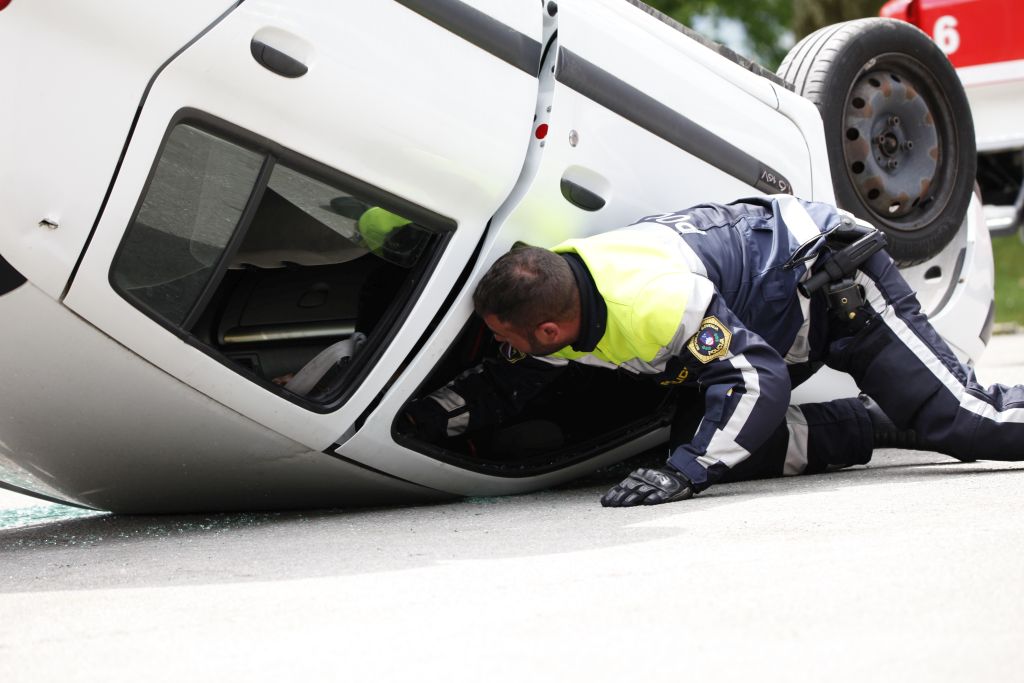 Although a positive trend in the number of traffic casualties has continued in recent years, speeding, incorrect side and direction of travel and disregard of right of way rules unfortunately remain the main factors in traffic accidents, in particular those with the most severe consequences. These factors are connected with some other factors, such as driving under the influence of alcohol, illicit drugs and other psychoactive substances. Supervising all the mentioned areas is thus of key importance for providing greater traffic safety.
More visible, more safe
Work in traffic also means exposure to risks. Recognisable fluorescent yellow upper parts of the uniform provide for greater visibility and, consequently, the safety of traffic police officers. In controlling traffic, we use more powerful cars and motorcycles, various specialised vehicles (for example, vehicles with the ProVida speed measuring system, vehicles with cameras for monitoring cargo vehicles and bus drivers during driving), technical methods (for example, manual laser speedometers, laser scanners for inspecting traffic accident sites) and computer accessories.
Motorway police, rapid response
Greater safety and flow in road traffic and a reduction in crimes perpetrated by participants in traffic on the Slovenian motorway network is also being secured by the motorway police, which was established in 2021. The volume of traffic on motorways and expressways has increased significantly in recent years, which has demanded adjustments to our work, in particular because of the development of the motorway network, introduction of the toll sticker system and, at the same time, the significant increase in transit traffic through Slovenia. Officers of specialised motorway police units arrive at the site of traffic accidents and criminal acts to eliminate hold-ups faster and it is easier for them to detect reckless driving and other violations.
Preventive activities in traffic pays dividends, although only in the long run
The results of preventive campaigns intended to raise public awareness about traffic safety and improve the traffic culture in the country are difficult to measure, as the effect of such activities show only in the long run. Proof that the decades of our efforts have produced results and that it pays to continue the hard work in the field of prevention together with all other stakeholders in the country is reflected in the number of casualties in traffic accidents. While in the first years of independence almost 500 traffic participants were killed on our roads every year, this number has been reduced today to approximately 100. Because every life is precious, we are making the effort to eventually reach the so-called vision 0, when our roads will no longer claim casualties.
Related content
Traffic safety - preventive advice