Today's modern police work would lose a considerable advantage without support from the air. Providing us such support in looking for missing persons, securing mass gatherings and other events, in searching for and pursuing perpetrators of criminal acts, controlling state borders and traffic and undertaking criminal police campaigns is the Air Support Unit.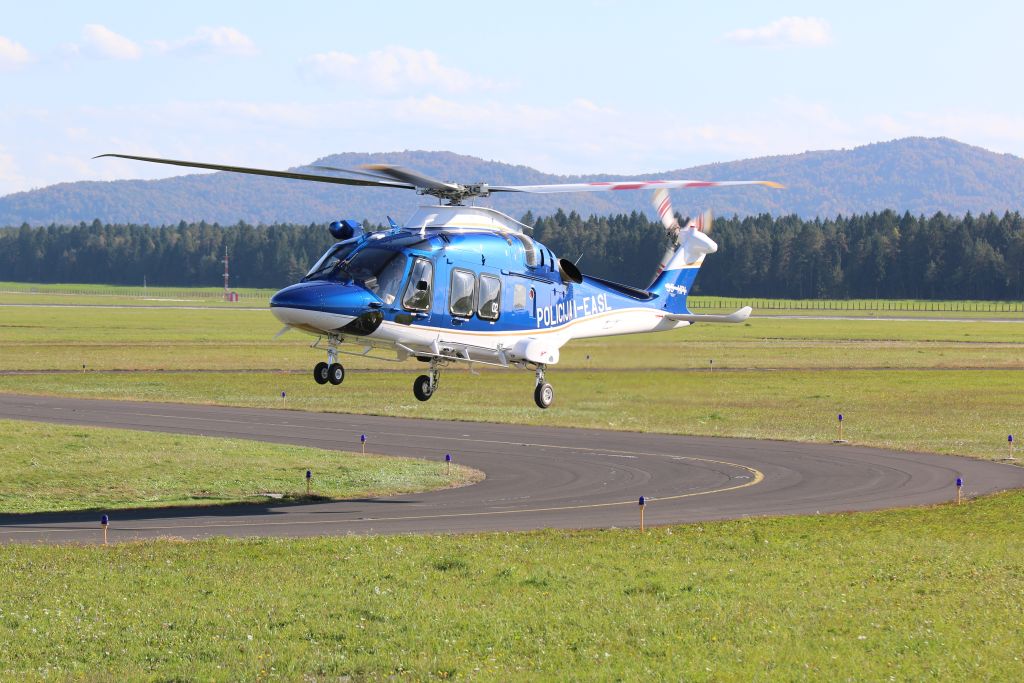 As an integral part of the national apparatus of public security and the system of protection, rescue and assistance, the unit is irreplaceable in the work of saving human lives and property. Important humanitarian tasks it performs includes transportation as part of the emergency medical service, transportation of patients between hospitals, transportation of infants in incubators, and mountain rescue, while its assistance is also indispensable in firefighting, floods and other natural disasters.
With its transportation capacity it also helps other police units, as well as external users, for example, the Alpine Association of Slovenia. There are numerous possibilities for using aircraft in the police, and new technologies are only expanding the options.
We pay a lot of attention to providing a high level of training of crews and all other participants in airborne operations and maintaining and upgrading the modern technical equipment of helicopters, which is a prerequisite for safe and effective work. In the future, we want to modernise and standardise the fleet and ensure a more balanced availability of the Air Support Unit in all parts of the country.