Sexual abuse of children can also take place online - on various social networks, while playing video games or via mobile phones. All of these are channels where children can be threatened by people they know as well as complete strangers.
The most common types of online sexual violence against children:
forwarding nude photos/shots without consent
Children are among the most vulnerable users of the Internet
Due to the characteristics of the Internet, such as apparent anonymity and speed, and due to the characteristics of children, such as curiosity, trust and inexperience, perpetrators can more easily and quickly establish contact with children or find their victims among them.
Children are also among the most vulnerable Internet users because they may knowingly or accidentally encounter harmful content related to sexual topics, such as child sexual abuse videos, and thus become victims of sexual abuse themselves. For perpetrators of online sexual abuse, the Internet is an ideal intermediary for disseminating videos and photos of child sexual abuse.
And while online sexual abuse doesn't usually involve physical contact, the consequences are just as severe. Victims of online sexual abuse can develop eating disorders, aggression, depression, and often have low self-esteem. Feelings of shame, guilt, anxiety are present.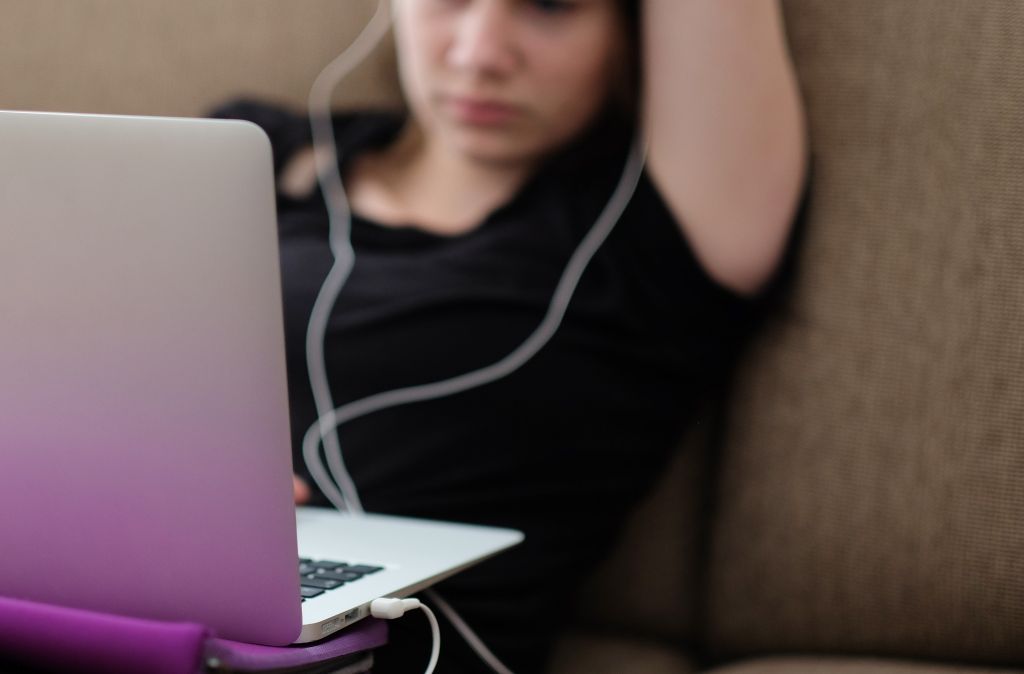 What is sexual abuse online and how does it occur?
We talk about sexual abuse online when a perpetrator persuades or forces a child to send him photos or footage of him naked or poorly dressed, or to undress in front of the camera, or when a perpetrator directs the conversation with a child to sexual content that goes beyond child's understanding.
Perpetrators first establish a confidential relationship with the child
It often happens that perpetrators prey on children on social networks or in various chat rooms, where they continue to establish contact with the victim, which is seemingly innocent. They chat with a child, sometimes pretending to be the child's age, and creating the impression that they are genuinely interested in him/her.
In this way, a trusting relationship is established between them. In the conversation, a child confides his/her problems, interests and, above all, his/her data, such as place of school, address, telephone number, date of birth, etc. This allows a perpetrator to actually find him/her.
Photo shared cannot be undone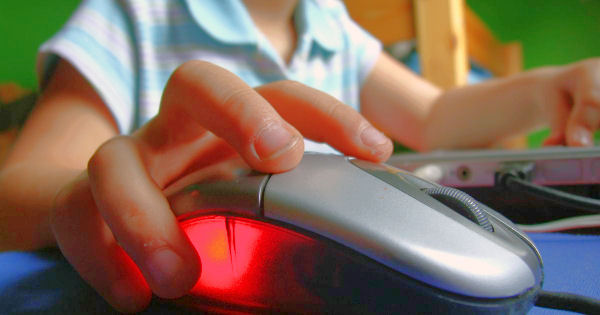 Perpetrators can also force a child to start sending them their photos, or demand that they talk via webcam. Photographs sent by a child to a perpetrator may later be used by a perpetrator for extortion for additional photographs showing a child naked or poorly dressed.
Unfortunately, it is impossible to have control over a photo that has already been sent, as it can be found on thousands of other addresses or websites in an instant. Thus, sexual abuse continues even later, long after the child no longer participates in the conversation with the abuser, as the child is abused again every time this content is shared or published.
Footage of child sexual abuse. Not only transmission and intentional access to such content, in Slovenia their possession is also punishable!
In Slovenia, the production as well as the possession, transmission and intentional access to content depicting the sexual abuse of children are criminal.
Behind every video of sexual abuse is the actual sexual abuse of a child, which is documented video or image. Due to global expanse of internet, perpetrators can use digital technology to access, trade, and distribute these recordings quickly and easily. Perpetrators most often obtain minors to make recordings in several ways: by force, threats, deception, abuse of power, recruitment or exploitation.
We therefore advise children and adolescents to:
never post photos of themselves naked or scantily clad online, nor send them via mobile applications;
never forward photographs depicting the sexual abuse and sexual exploitation of children if received;
never talk to strangers via webcam or send them their photos or recordings; in addition they should check their privacy settings;
consider the long-term consequences of the content they share on social networks or applications;
cut off communication with a stranger if he/she asks them to send him/her their data, photos or recordings, and to tell their parents or other adult about it.
If the victims of online sexual abuse are minors, it is advisable to inform the police, who will do everything possible to protect the victim as much as possible and take appropriate action against the perpetrator.
Related content
Internet security
Cyber violence and sexual abuse of children online