The main mission of the Special Unit is fighting terrorism and organised crime and other forms of extreme violence posing a high degree of risk to safety, health or life.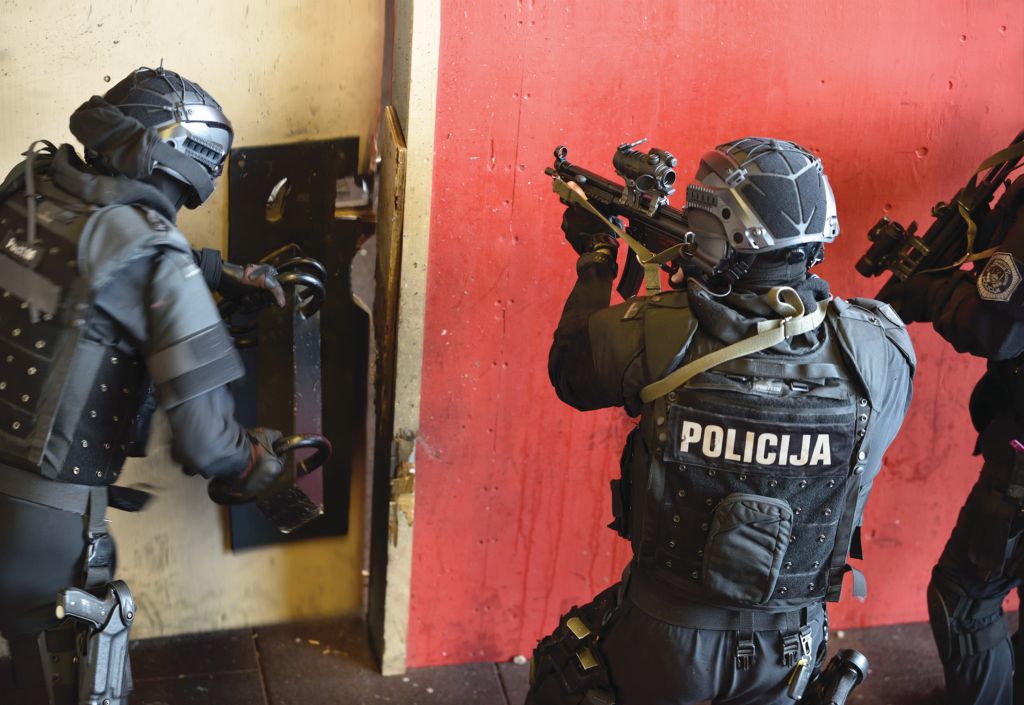 Members of the Special Unit ("red panthers"), whether they be sharpshooters, door-breaching specialists, police dog handlers, medics, divers, drivers of special vehicles or bomb technicians, have all undergone countless hours of training, including physical fitness programmes, exhausting drills, shooting practice, and tactical and operational training. They are always ready to perform high-risk police operations.
Special Unit, always on standby
In addition to arresting dangerous criminals, it also performs bomb disposals, protection of national and foreign statesmen of the highest rank, and escorting high-value or hazardous shipments. The Special Unit also provides assistance in natural and other disasters and performs other tasks requiring high levels of mental and physical preparedness, top-level training, and special knowledge. It frequently cooperates with other police units, both in operations and in training.
The Special Unit operates in the entire territory of Slovenia and is able to perform the most demanding security tasks due to its mobility and special tactical and technical capabilities.
In recent decades, the Special Unit has been involved in high-profile operations against the most hardened offenders in Slovenia and in a number of arrests of drug traffickers, extortionists and armed bank robbers.
Members of the Special Unit are not to be exposed in public, so they usually operate in disguise or camouflage. Since independence, they have not had to use firearms, which indicates the high level of their training, as they are able to perform the most demanding tasks without resorting to the most stringent coercive measures. In the future, the members of the Special Unit will continue to train on a daily basis "for help, but also for impact and sharpness", as their motto goes.