Police officers participate in securing public rallies and public events and large international sporting events, league competitions, in particular in football, as well as other events, such as, for example, concerts, to ensure the safe and peaceful exercise of the constitutionally guaranteed right to public assembly for participants as well as for organisers.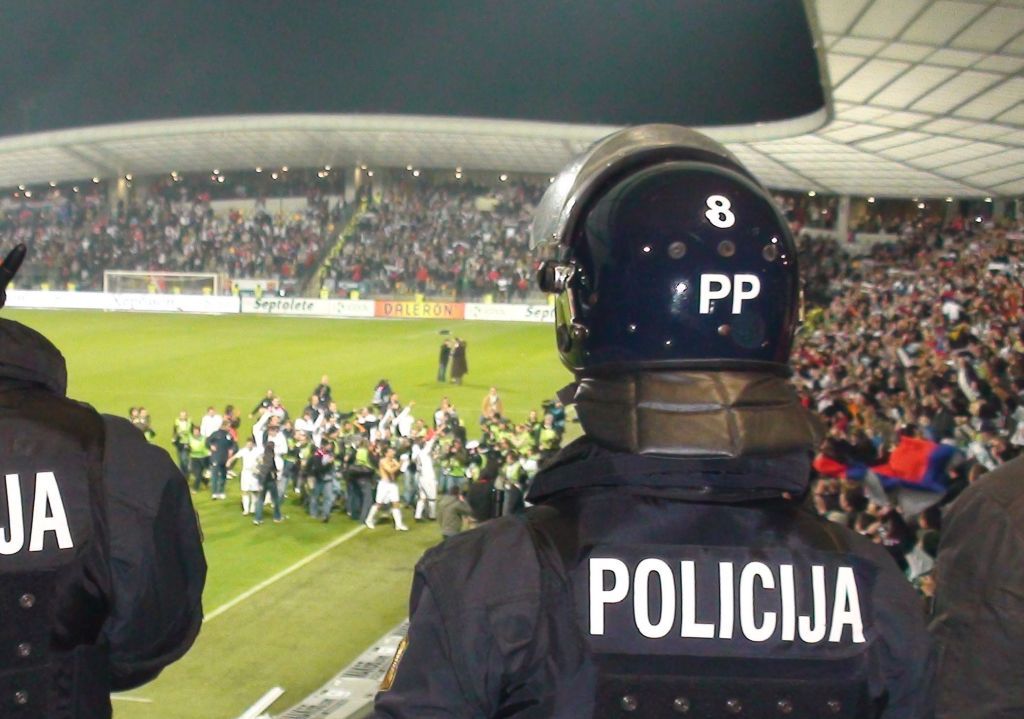 For this purpose, we provide for the security of participants and protected buildings and the general security of people and property, maintain public order, and at the same time provide for road traffic safety in the area of public gatherings or events. At the same time, we must take care of our own safety.
In certain large or international sporting events, we also actively participate in their organisation, such as, for example, in annual ski competitions. We are also trained in securing sporting events with a high degree of risk, such as football, basketball, handball and ice hockey matches between rival clubs or international matches in which large sport clubs with known supporter groups are hosted.
However, provision of security starts long before the rally or event itself. In order to provide security for all participants and prevent possible public disorder, we need to obtain quality data in advance, including from abroad in the case of international events. In addition to security, we also strive constantly for dialogue with civil initiatives, non-governmental organisations, interest associations, local environments, fans and other socially engaged groups.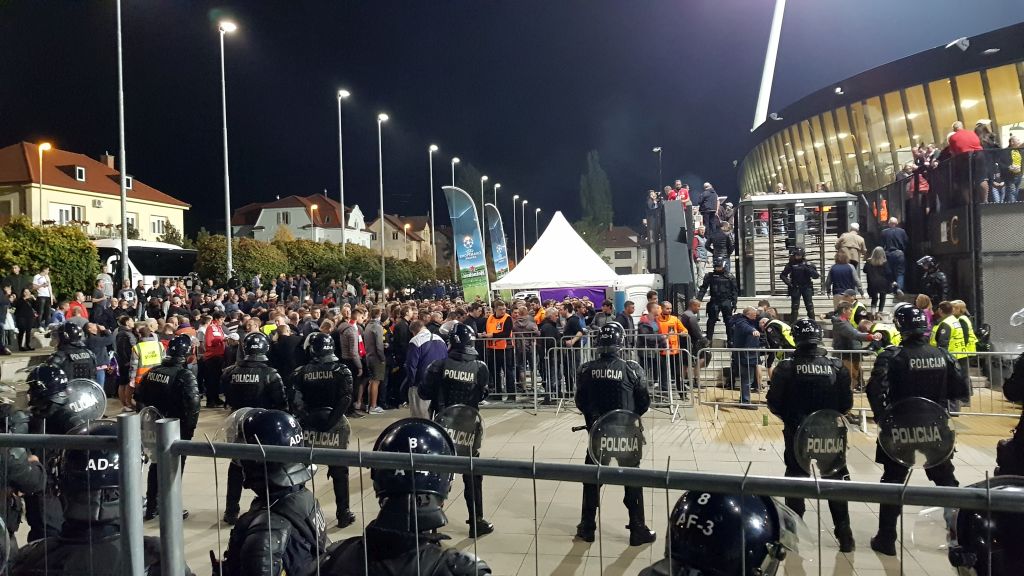 A binding link between the police, supporter groups, sport clubs and organisers of sporting events in recent years have been so-called police officers spotters, who systemically follow sport clubs and their supporter groups, including abroad, which enables us to be even more effective in this area of work. Foreign police officers spotters also come to international sporting events in Slovenia, helping us to provide security.
Related content
Maintaining public peace and order