Mounted police officers perform full range of normal police duties. Their focus is on maintaining public order, through observation, but they are also an effective tool in controlling mass violations of public order and in securing public gatherings involving a higher degree of risk. They also participate in prevention campaigns in schools and kindergartens to promote the police profession. Four-legged assistants always make an impression.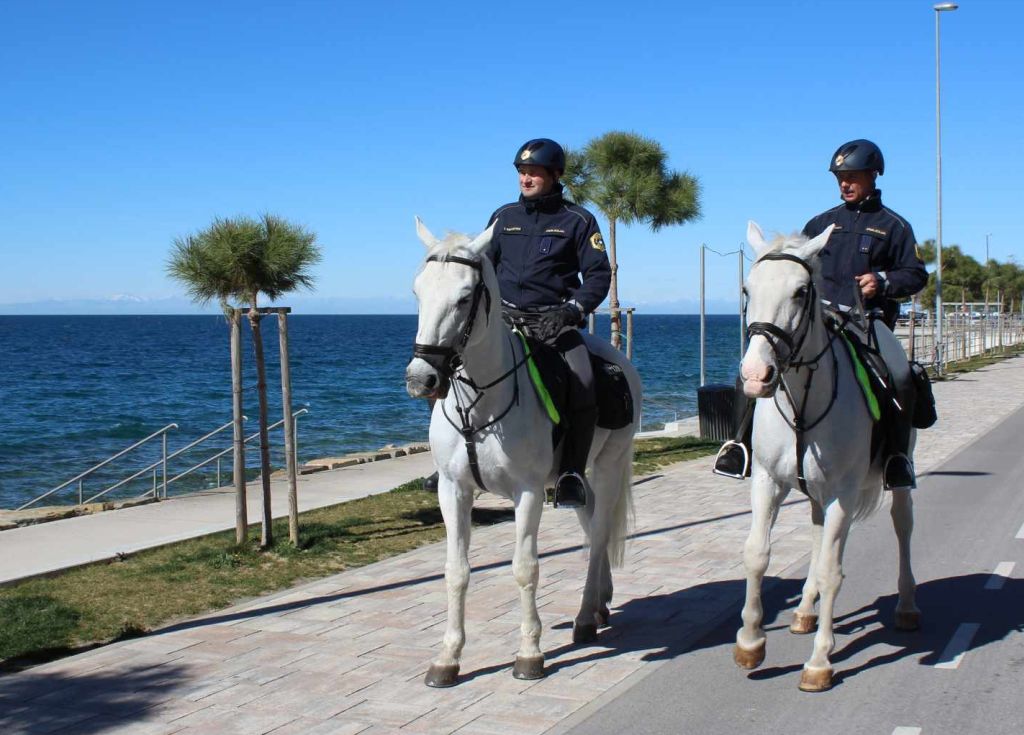 Mounted police officers with police horses are assigned to the Mounted Police Station Ljubljana and the Service Dog Handler and Mounted Police Station Maribor, but they operate throughout Slovenia.
The work of Mounted Police Officers
Not only on foot, by bicycle or in a police car – police officers also efficiently perform their tasks on horseback. The Slovenian police have been using horses since 1920, when the first mounted police unit was formed. The tasks of mounted police officers are similar to those of other police officers and are typically related to protection of a variety of public gatherings (events and rallies) attended by large numbers of people. A police officer on horseback is more visible and has a better vantage point.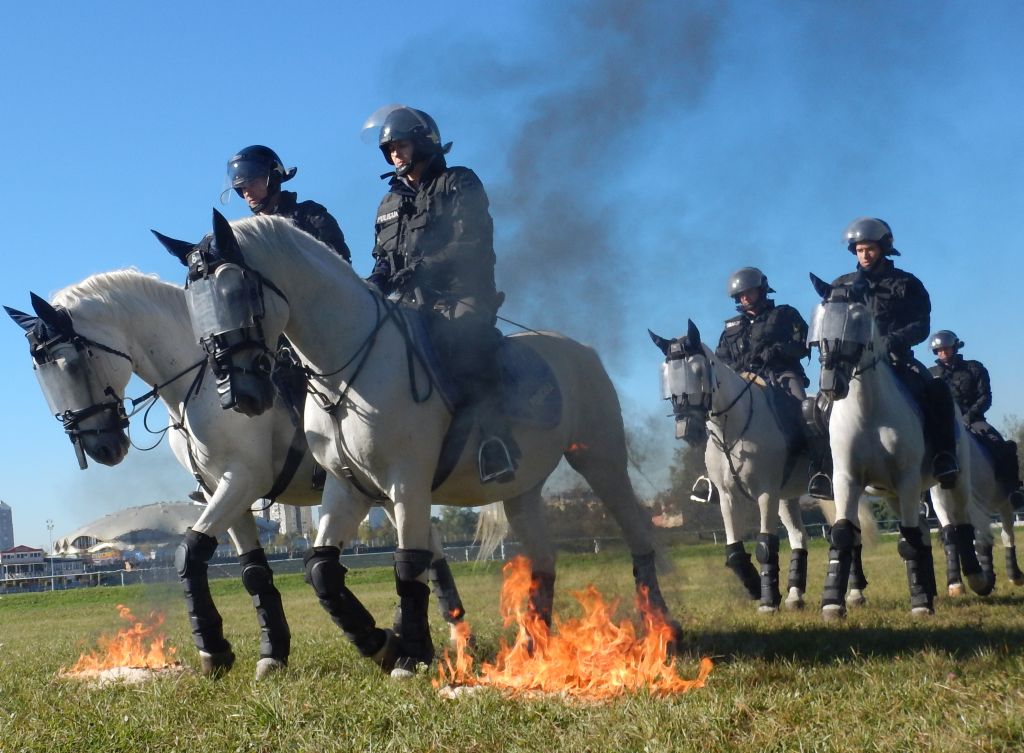 A police horse must be able to cope with noise, smoke, crowds and other hindrances. Police horses must wear special protective equipment. When they are involved in maintaining public order, their eyes and heads are protected with a special visor. They also wear chest and leg pads to protect them from items that may rebound from the ground or be deliberately thrown at them. During night-time they use retro-reflective equipment, in particular if they operate on roads.
No terrain too rugged for police horses
Due to their physical attributes and excellent agility, horses can provide assistance in managing rough terrain such as forests and riverbanks, setting up large-scale blockades, searching for persons, apprehending offenders, and locating illegal cannabis growing sites. Police on horseback can search large open areas in the event of major natural and other disasters. Their most important duties include state border control, in particular along the "green border", where routes are often impassable and horseback policing is used to prevent illegal migration and the smuggling of illicit drugs and weapons.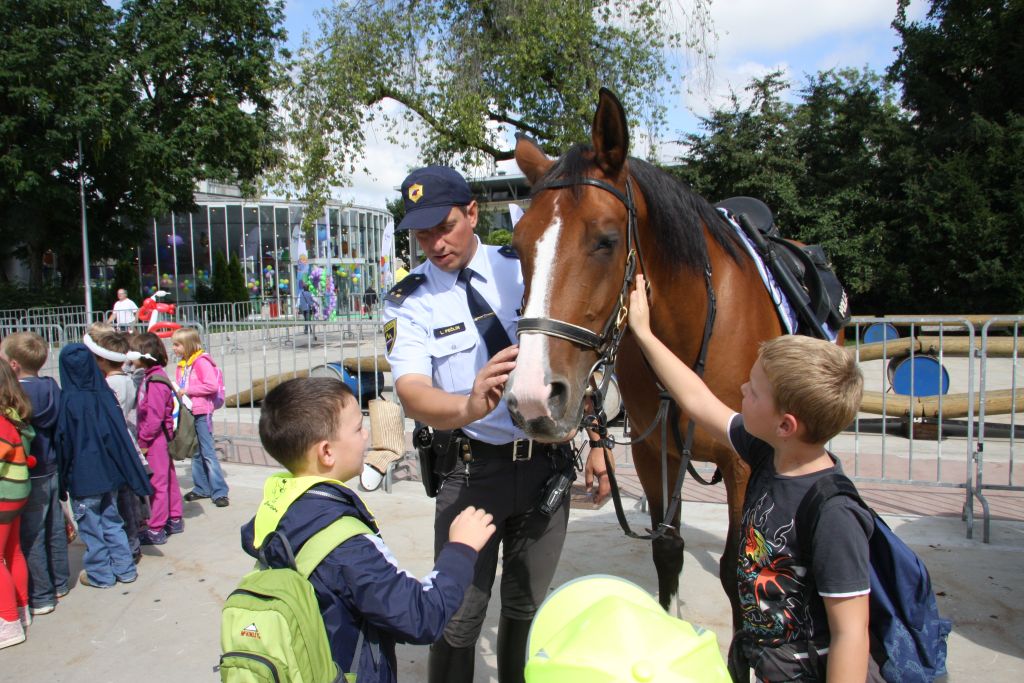 Mounted police officers are not a rare presence in city streets or parks or footpaths. In addition to preventive effect, horseback patrolling, both in busy city traffic and in traffic-free zones, has promotional value, as these magnificent animals never fail to make an impression.
Contacts

Mounted Police Station
This email address is being protected from spambots. You need JavaScript enabled to view it.
01 563 44 52
Stožice 28, 1000 Ljubljana

Service Dog Handler and Mounted Police Station Maribor
02 320 97 00
Danjkova 4, 2000 Maribor