Road users should be well aware of the special rules applying to railway crossings, also known as level crossings. Accidents on rail tracks happen all too often and are largely attributable to disobeying rail safety rules and careless crossing of tracks where this is clearly prohibited.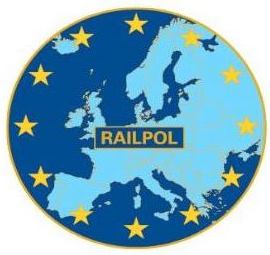 RAILPOL, the European Association of Railway Police Forces, whose mission is to support railway safety, is organising an international prevention week aimed at improving railway safety. This year, Slovenia joined several other EU member states in the initiative. Slovenia became a member of RAILPOL on 12 June 2019.
Between 2 and 9 September, the Police and Slovenske železnice (Slovenian Railways) are going to join forces in the project aimed at improving passengers' awareness of train travel safety and level crossing safety. This year Slovenske železnice expect over 10.000 students to take the train to school. During the first week of September, Slovenske železnice and the Police are going to make passengers aware of the safe use of trains.

The rail safety message will be spread through:
supervising rail tracks to prevent illegal and unsafe crossing of railway lines;
supervising level crossings (vehicles and pedestrians);
supervising trains to prevent on-board violations (e.g. boarding or alighting a train in motion, damaging the train or equipment, public order violations);
visiting elementary schools to hold presentations on safety around rail network.
Accidents can be prevented if sufficient care is taken. Observe and obey all signs and signals and make sure you cross rail tracks only at designated rail crossings.