We are pleased to inform you that the central website of the Slovenian Police has a new, more modern look.
After almost a decade since the last update the existing, rather outdated, website editing software has been technically upgraded as it was no longer able to keep up with technological developments and changed user habits.
In addition to the changes that are most visible to users – renewed graphic design and different content layout – the main focus has been on the technical upgrade of the content management system, which now allows some new functionalities.
Thanks to the so-called responsive design, the new police website now adapts its layout depending on what type of device it is being used on, including smart phones and tablets. We will be able to tag the content with keywords while the search engine has been improved. As more space will be devoted to images, press releases will be accompanied by larger photographs. The most popular content will be more visible. Also, due to the modular system, we will have different possibilities for subsequent upgrades with new features.
The content in the English language will be gradually updated and supplemented as well.
Some shortcomings are currently being addressed and as a result of this, some content and links will be temporarily unavailable. We would like to apologise for any inconvenience this may cause and thank the users for their understanding.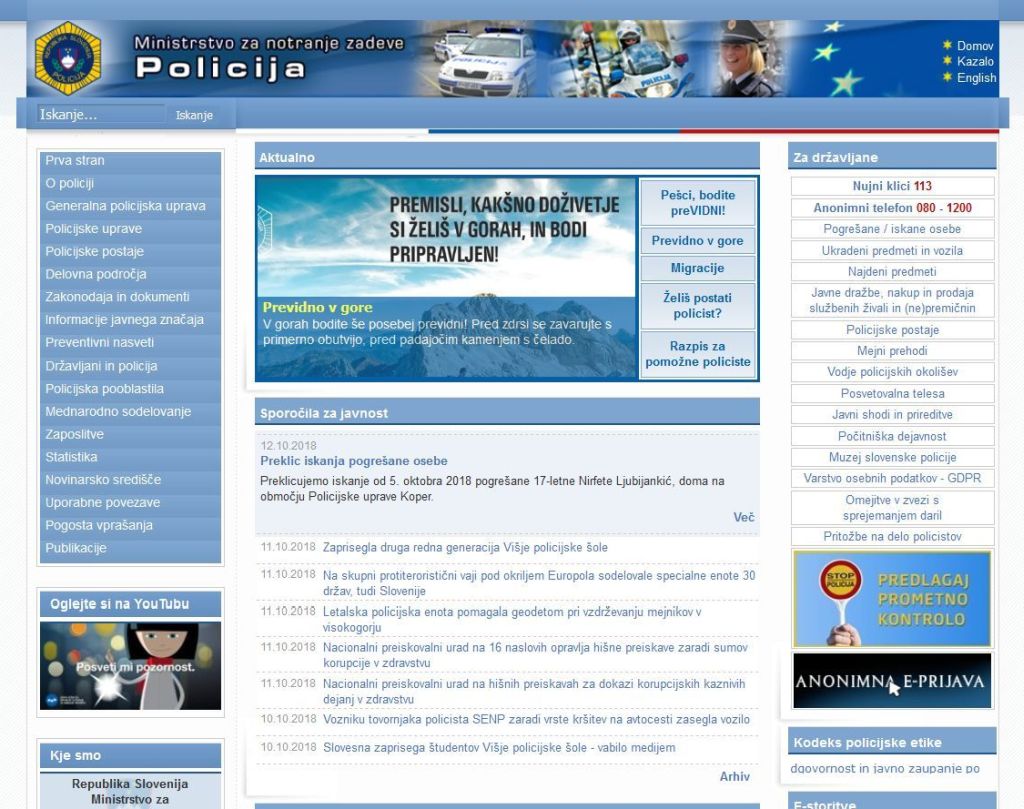 Our previous website of the Slovenian Police has retired