Director General of the Police, Ms Tatjana Bobnar, received a delegation of high-level DEA representatives headed by the regional director for Europe, Mr Kevin M. Scully. The meeting was also attended by Mr Boštjan Lindav, Director of the Criminal Police Directorate of the General Police Directorate.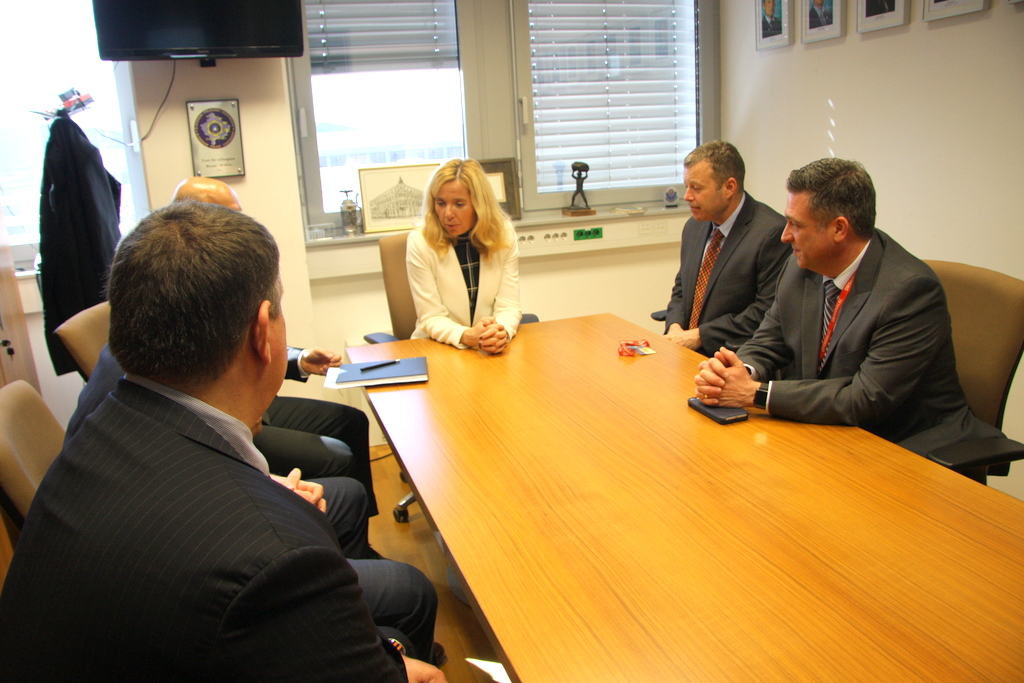 Slovenia's criminal police have cooperated with DEA for several years. The exchange of operational information and cooperation in concrete cases became more intense after 2008 when DEA opened its Europe Regional Office in Vienna.
DEA and Slovenia's police authorities have recently worked together in the investigation of large-scale cocaine smuggling operations from South America to Europe, including Slovenia. DEA provided their professional and technical support and information, enabling our police force to focus on a large number of suspects in Slovenia and elsewhere in Europe.
In 2013, Slovenia's national police organisation was invited to participate in annual IDEC conferences uniting investigators of drug smuggling offences from around the world. The IDEC working groups serve as platforms for the exchange of information on organised crime groups operating in other states. Such exchanges include very useful data on individual members of organised crime groups liaising with their criminal partners in Slovenia.
In recognition of assistance provided to Slovenia's criminal police in the investigation of drug smuggling crimes with an international dimension, Slovenia's police awarded the DEA Vienna Office with a Silver Badge for Cooperation in June 2015.