Deputy Police Director General Matjaž Šinkovec received on 13 October 2008 at the headquarters of the General Police Administration police officers who will depart on 19 October 2008 for the EULEX international police and civilian mission in Kosovo.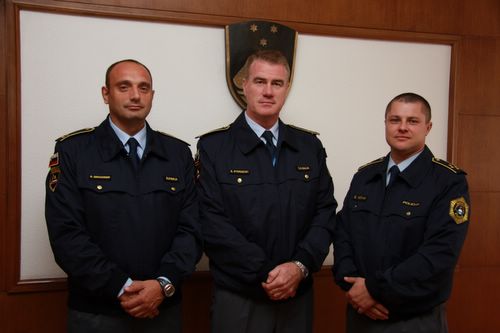 The reception was attended by:
Branko Stermecki from the Operation and Communication Centre of the Police Administration Celje, who served in the UNMIK peacekeeping mission in Kosovo (between 2000 and 2002) and in JIPTC peacekeeping mission in Jordan (in 2004 and 2005).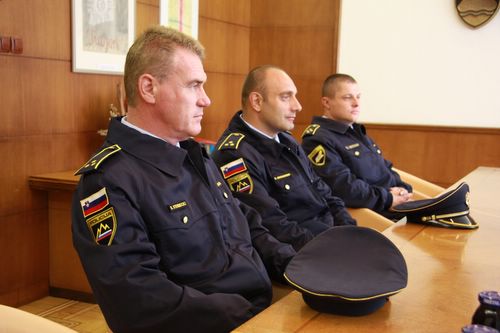 Danilo Grahornik from the criminal police sector of the Police Administration Maribor, who served in the EU PROXIMA peacekeeping mission in Macedonia in 2006.
Grega Novak from the education and training centre in Gotenica, who is leaving for a peacekeeping mission for the first time.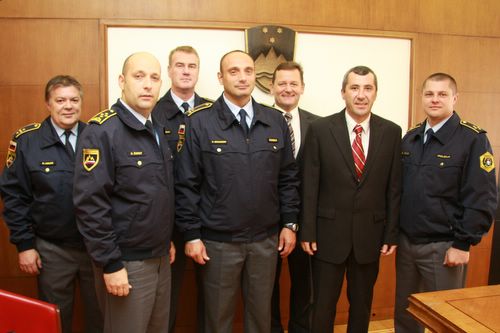 Besides the police officers departing for the mission, the reception was also attended by the director of the Uniformed Police Administration, Danijel Žibret, the director of the Criminal Police Administration, Aleksander Jevšek, and Darko Lesjak, a coordinator in the peacekeeping missions department.