Slovenian police officers also participate in international civil missions under the auspices of various international organisations. They perform demanding advisory, operational and leadership tasks in numerous crisis spots around the world, contributing to greater regional and global stability and security. They have gained important peacekeeping experience in various countries and cultures, thus contributing to greater awareness of the importance of peacekeeping missions for maintaining world peace and security and non- violent resolutions of international conflicts.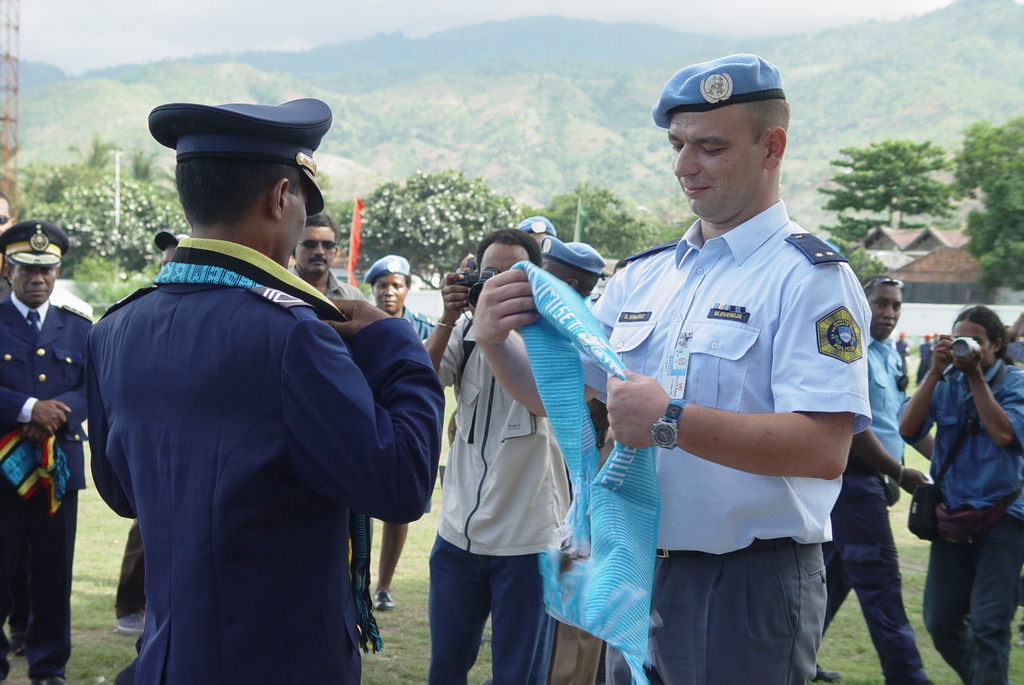 Since the first mission of the Western European Union (MAPE in Albania), when a Slovenian police officer was deployed for the first time in 1997, we have so far participated in operations of the European Union, United Nations and Organisation for Security and Co- operation in Europe (in Bosnia and Herzegovina, North Macedonia, Serbia, East Timor, Kosovo, Afghanistan, Jordan, Palestine, Georgia and elsewhere). Slovenian police officers are always received positively both by the law enforcement authorities of the host countries, with which they directly cooperate in accordance with the mandate of international civil mission, and by the local population. With their professionalism and dedication, they positively contribute to Slovenia's recognisability and the country's reputation in the international environment. We are exceptionally proud that female police officers have also been deployed to international civil missions and performed all their tasks on a completely equal footing with all other members involved in such missions.
We also help in foreign crisis spots
The work of police officers in current international civil missions primarily includes advising in the upgrading of the existing institutions of the security system in the host country with the objective of establishing the rule of law and democratic institutions that ensure respect for human rights. These tasks are implemented through assistance in establishing new administrations, developing local police structures, taking part in training the local police, etc., which at the same time demands that the deployed police officers be highly trained.
Related content
15 years of police participation in international civilian missions
International Cooperation