Slovenia is currently hosting members of special police units from 21 European countries (Germany, Romania, Latvia, Denmark, France, Finland, Bulgaria, Iceland, Poland, Portugal, Belgium, Slovakia, Malta, Croatia, Hungary, Luxembourg, Italy, Lithuania, Ireland, the Czech Republic, Sweden) plus Slovenia for a workshop, which is held in two parts under the auspices of the ATLAS association of special intervention units.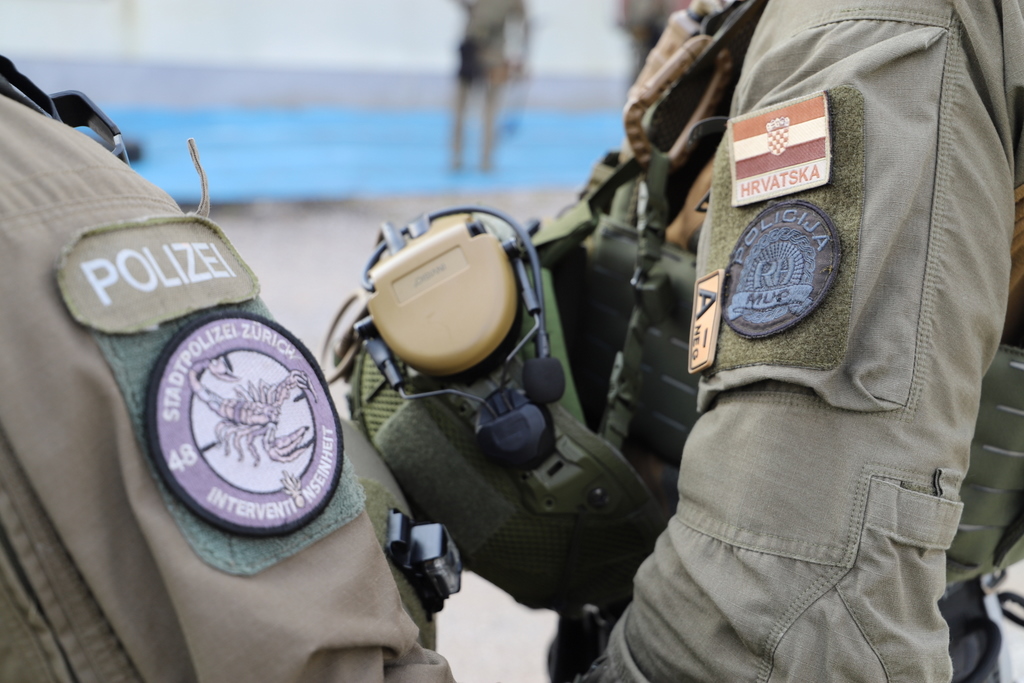 The workshop aims at enhancing instructors' alpine climbing, caving and breaching skills. The objective of the workshop is to establish common standards for operations on high-rise buildings also known as urban rappelling.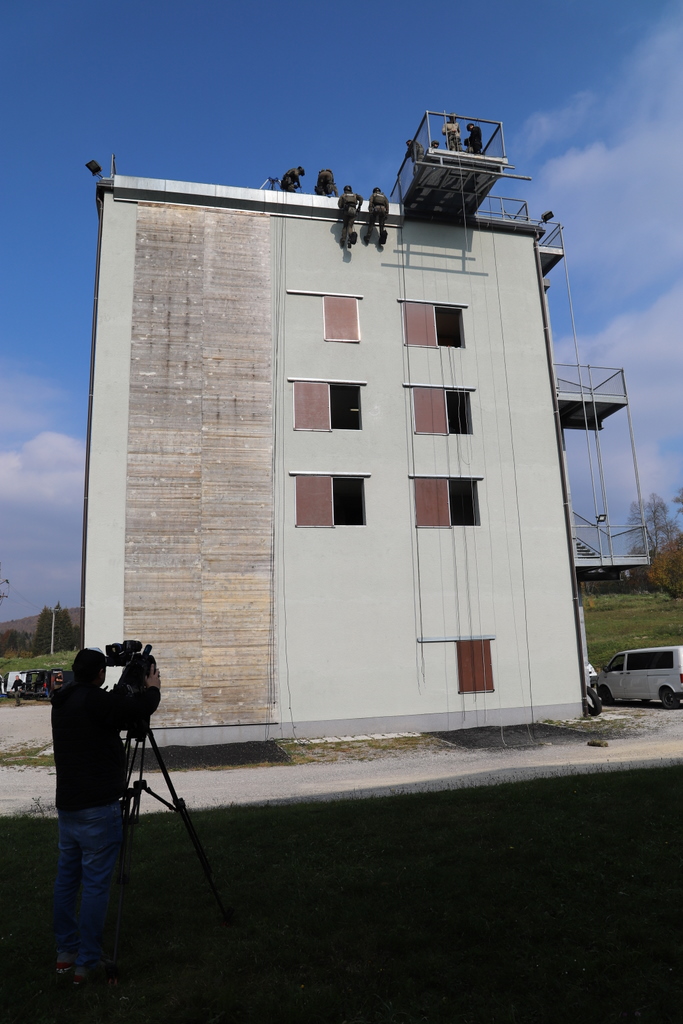 Video: Training of special unit members in cooperation with ATLAS
Coordinated by specialists from Slovenia's Special Unit, the Austrian intervention unit Cobra, the Swiss special unit SIU and NATO Mountain Warfare Centre of Excellence, the exercise aims to train members of police special units in urban rappelling, tactical operations in high-rise structures and subterranean systems, making an entry through a window by fast-roping, safe use of personal safety gear, etc. Also involved in the workshop implementation are members of the Special Operations Unit of the Slovenian Armed Forces, Ljubljana Fire Brigade and eight global manufacturers of specialized tactical equipment.
"There are two lines of cooperation established with ATLAS: one-off workshops such as this one and regular training sessions in specific skills (e.g. tactical building entry, vessel interception, use of various means of transport, aircraft tactics etc.). We have not yet received any requests for assistance from abroad, but we do have bilateral agreements in place with neighbouring countries should the need arise. We have worked with ATLAS before in sharing experiences in tactical skills, but we have not yet been involved in any real-time operational interventions," the leader of training of Slovenia's special unit noted.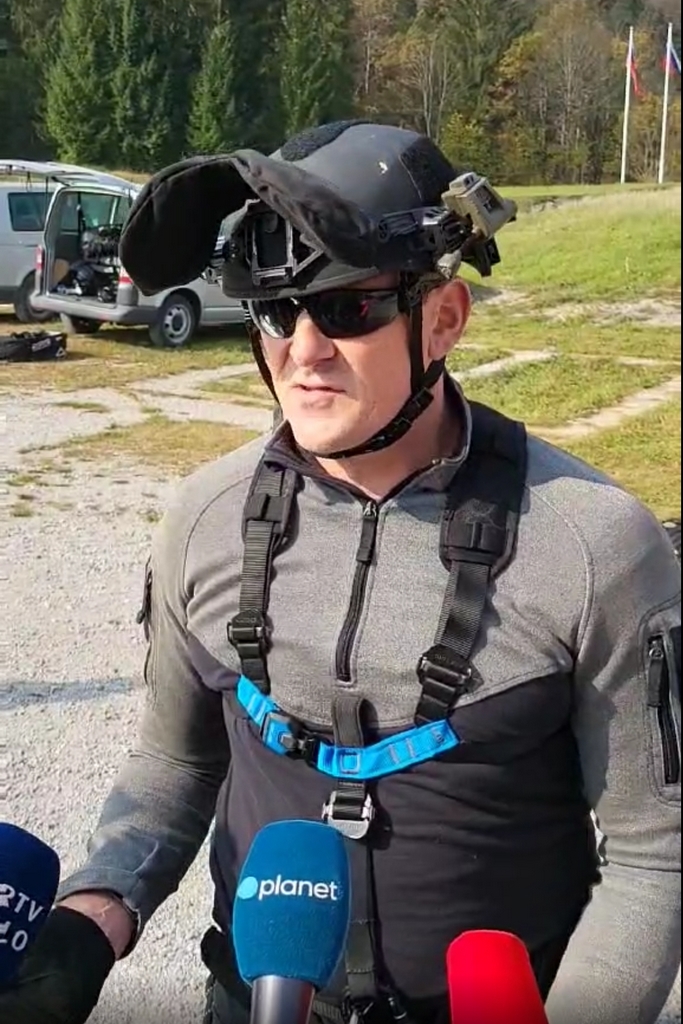 Two members of special units from abroad shared their views of the exercise. "Such international events provide a wonderful opportunity to share experiences and familiarize yourself with certain skills. We learn from each other and try to gain a better understanding of how other teams address challenges and how they adapt their operations," a participant commented. "Every building is different and no door or window is the same, so training in a variety of techniques is extremely useful."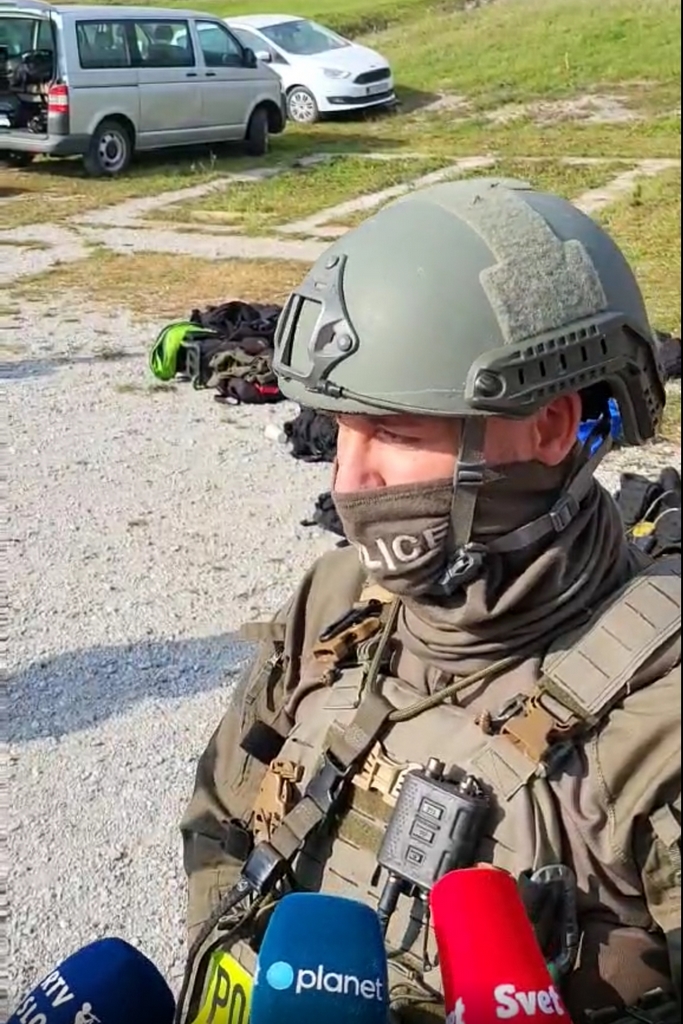 "We receive hands-on training on how to make an entry into a building in an urban environment and how to select the right tool from a broad array of equipment and tactics," a member-in-training noted. When asked about whether his relatives are aware of his job, he noted: "My close relatives and friends know what I am doing as it is quite difficult to hide such a thing. Of course, we will not tell everybody what we do, but it is better to keep some things for ourselves for safety reasons."
A member of the military underlined good cooperation with the Slovenian Police: "We work in different fields, but some of the training is similar. Frequent joint exercises and training provide invaluable opportunities to build upon our experience.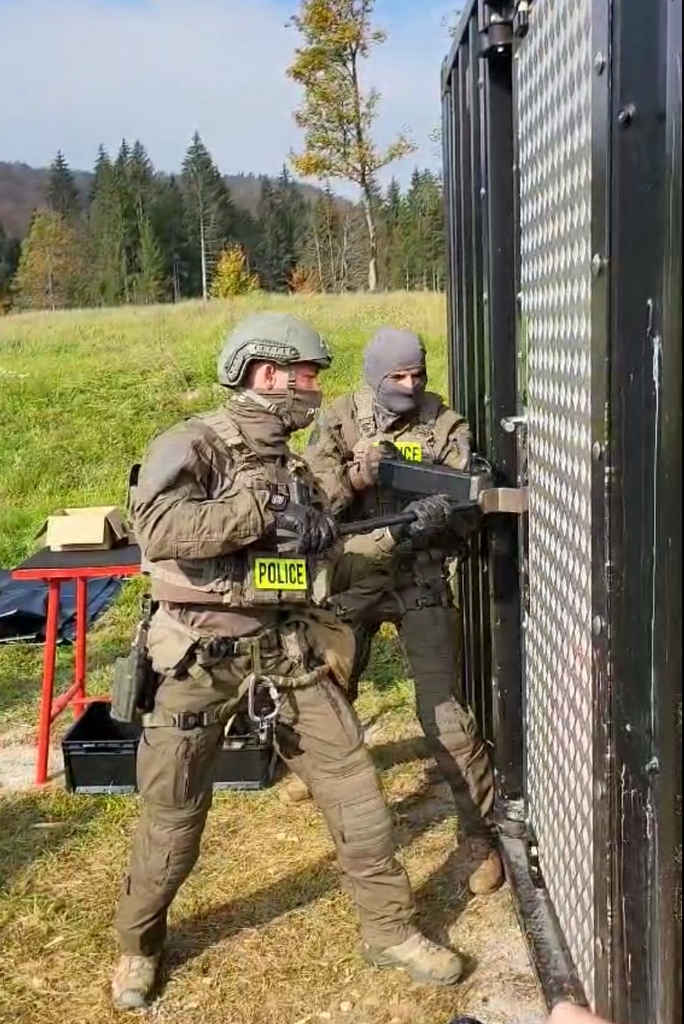 The participating teams trained in two groups; one group finished their training a week ago, and the other is receiving training this week. Within two weeks, a total of 40 members of special units are to complete the training taking place at the facilities of the Slovenian Armed Forces in Škrilje near the village of Kočevska Reka.