Due to the increase in illegal entries into the country, especially in the Rigonce-Dobova area, the police have recently increased their presence in the area, both with additional police patrols and technical means. Police officers from other police units, mounted police officers and a police helicopter have been deployed in the area.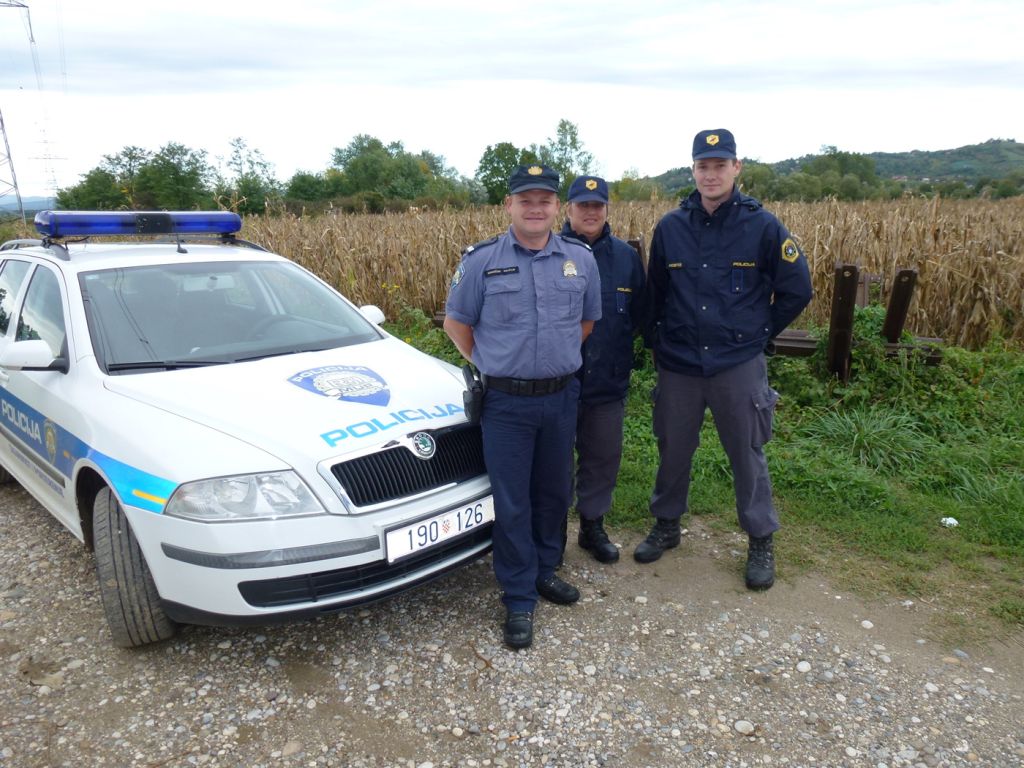 Slovenian-Croatian mixed police patrol
We keep a close eye on the situation on the ground and adapt our activities accordingly. Mixed patrols with Croatian police officers are part of policing the area. A few days ago, the Director General of the Police, Senad Jušić, sent an initiative to the General Police Director of the Croatian Police, Nikola Milina, to step up mixed police patrols in the area. The Slovenian and Croatian police officers collaborate on a daily basis and at all three levels.
Our actions have been successful, which is eventually reflected in the number of apprehensions of persons who do not meet the entry requirements, and their smugglers. To date, the police have dealt with 240 cases and have apprehended 269 people smugglers (261 foreigners and 8 Slovenian nationals) smuggling 1,571 foreigners. Detention has been ordered for 240 smugglers.
Being aware that security is of paramount importance for the people living in the area, the police have been exploring ways at different levels to further strengthen the surveillance of the southern border.