From 22 to 24 September 2008, the Police Academy is hosting a delegation from the Serbian Ministry of the Interior composed of representatives of the Education, Training, Development and Research Directorate, and of the Initial Police Education Centre of Sremska Kamenica. The delegation also includes representatives of the OSCE mission in Serbia as initiators of this visit.
The Police Academy presented to the visitors its activities and education and training programmes. The Slovenian Police is represented by Nevenka Tomovič from the governing body of the Police Academy, by Ivo Holc, Director of the Police College, Marko Podlesnik, Director of the Police Officers School, and by Damjan Žagar, Head of the Training Centre. In an attempt to reform the Serbian police education system, the Serbian delegation shows a great interest in the experience of the Slovenian Police in the field of education and training. Next year the last Serbian police class will complete secondary education and the first adult class has already been set up.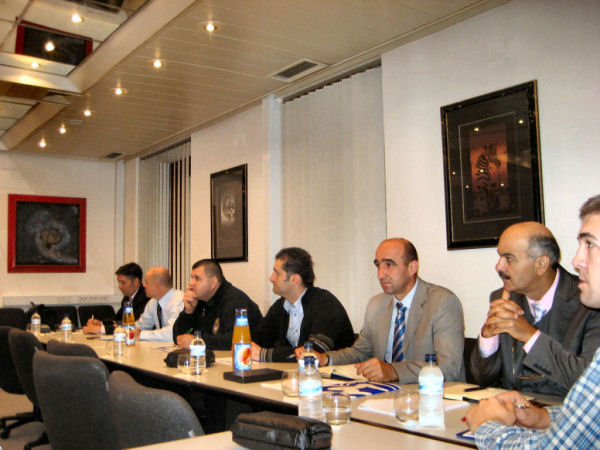 Nermin Isič from the Uniformed Police Division of the Ljubljana Police Directorate presented professional intervention methods, self-defence techniques and annual assessment. The delegation of the Serbian Ministry of the Interior also visited the Gotenica Training Section.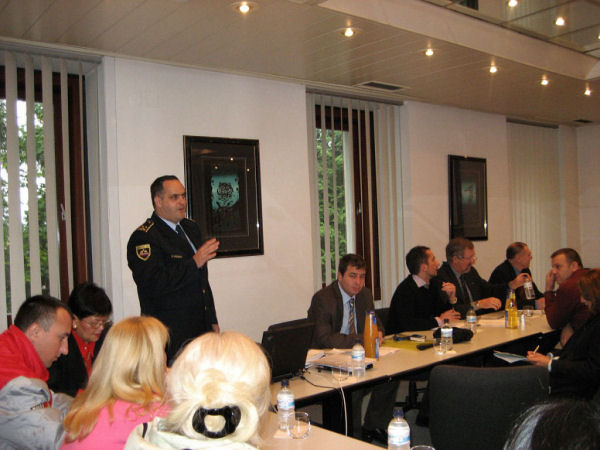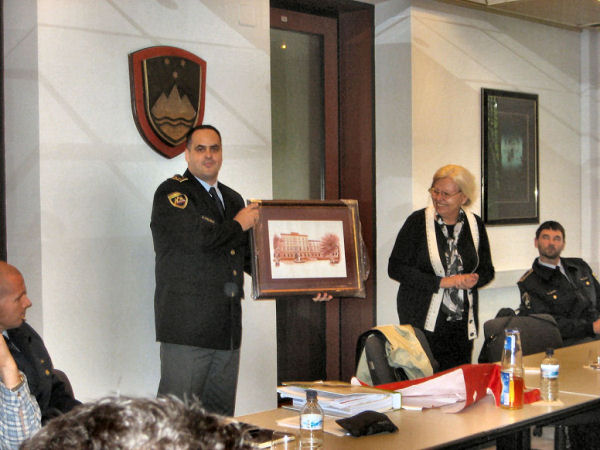 The Serbian delegation handed out to Marko Podlesnik, Director of the Police Officers School, an engraving representing the Initial Police Education Centre of Sremska Kamenica, which has been completely renovated over the past years and adapted to adult police education system