At today's press conference, representatives of the Criminal Police Directorate at the General Police Directorate and Ljubljana Police Directorate presented the details of a successfully concluded criminal investigation of corruption offences, where several persons were arrested. They also described the police work in the area of investigating corruption criminality.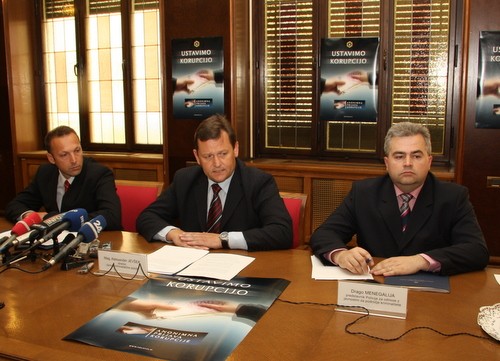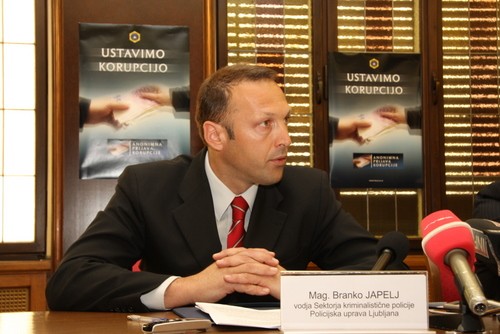 Head of the Criminal Police Sector at the Ljubljana Police Directorate, M.A. Branko Japelj said that during several months of investigation criminal police officers of the Criminal Police Sector at the Ljubljana Police Directorate collected notifications against several suspects, who according to the conclusion of the police had over several years, continuously carried out criminal offences of accepting and giving a bribe under Articles 267 and 268 of the old Penal Code or Articles 261 and 262 of the new Penal Code, in order to obtain unlawful pecuniary advantage.
The criminal investigation, which also implemented undercover investigative measures, established that through a mediator or directly, the perpetrators had offered and given a bribe to a person employed at the District Court of Ljubljana with the purpose that this person would, in exchange for the bribe, provide that a judicial record wouldn't go into further prosecution, since the perpetrator of crime would in this way evade punishment for a criminal offence.
In cooperation with other police units, criminal police officers arrested the suspect on 15 April 2009 when he was handing over one of the stolen judicial records, followed by the seizure of the money that he received as a bribe. The final action resulted in the arrest of two further suspects. The police executed house searches in several locations. In accordance with Article 157/II of the Criminal Procedure Act, the police deprived three suspects of their liberty and brought two of them before an investigating judge. Both suspects remained in custody.
Criminal police officers filed against six suspects a criminal complaint of thirteen corruption offences and three other criminal offences in connection with corruption (forgery or destruction of business documents).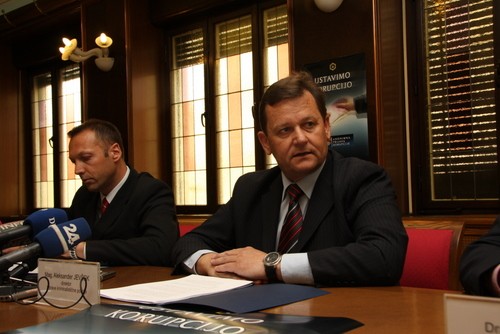 According to the words of the Director of the Criminal Police Directorate M.A. Aleksander Jevšek, the successful conclusion of a several months' criminal investigation of corruption offences "confirms that the Slovenian criminal police implements very seriously and consistently one of its priority tasks - more efficient and successful disclosure of all forms of economic criminality and corruption."