On 13 August the police held a press conference about their activity carried out at the Obrežje border crossing, with particular emphasis placed on illegal migration. They also put the gear they use on display.
About 8,500,000 passengers and 3,400,000 vehicles cross the state border at Obrežje yearly. This border crossing is busiest during the summer tourist season, with 1,000,000 passengers attending it in July or August.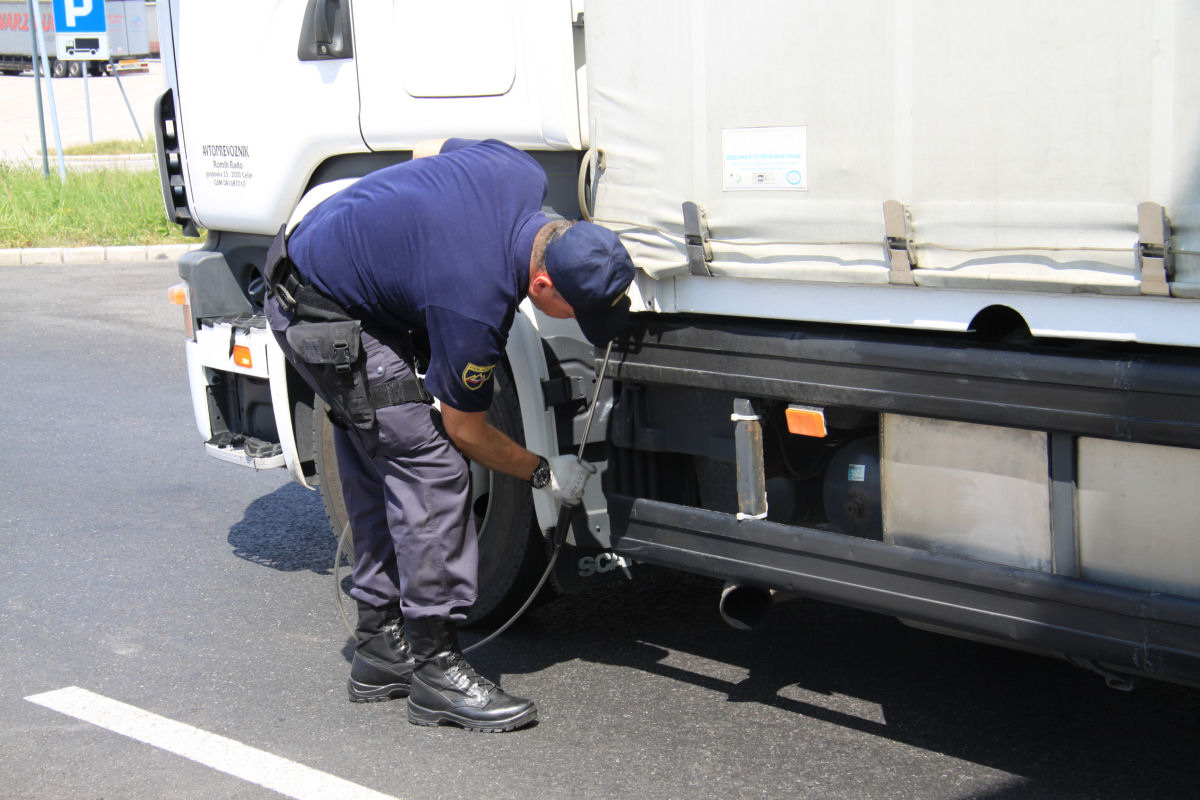 On a yearly basis, Obrežje police detect about 600 forged documents, 50 to 70 stolen vehicles, 10 cases of smuggling illicit drugs or weapons, and other criminal offences (larceny, concealment, smuggling of protected animal species or excise goods, etc.). In the context of forged documents, they detected over 130 forged toll stickers for Slovenian motorways in the first half of 2014 only.
Obrežje police deal with about 2800 minor offences yearly (c. 1000 traffic offences, other offences concern aliens, state border crossing, weapons and illicit drugs).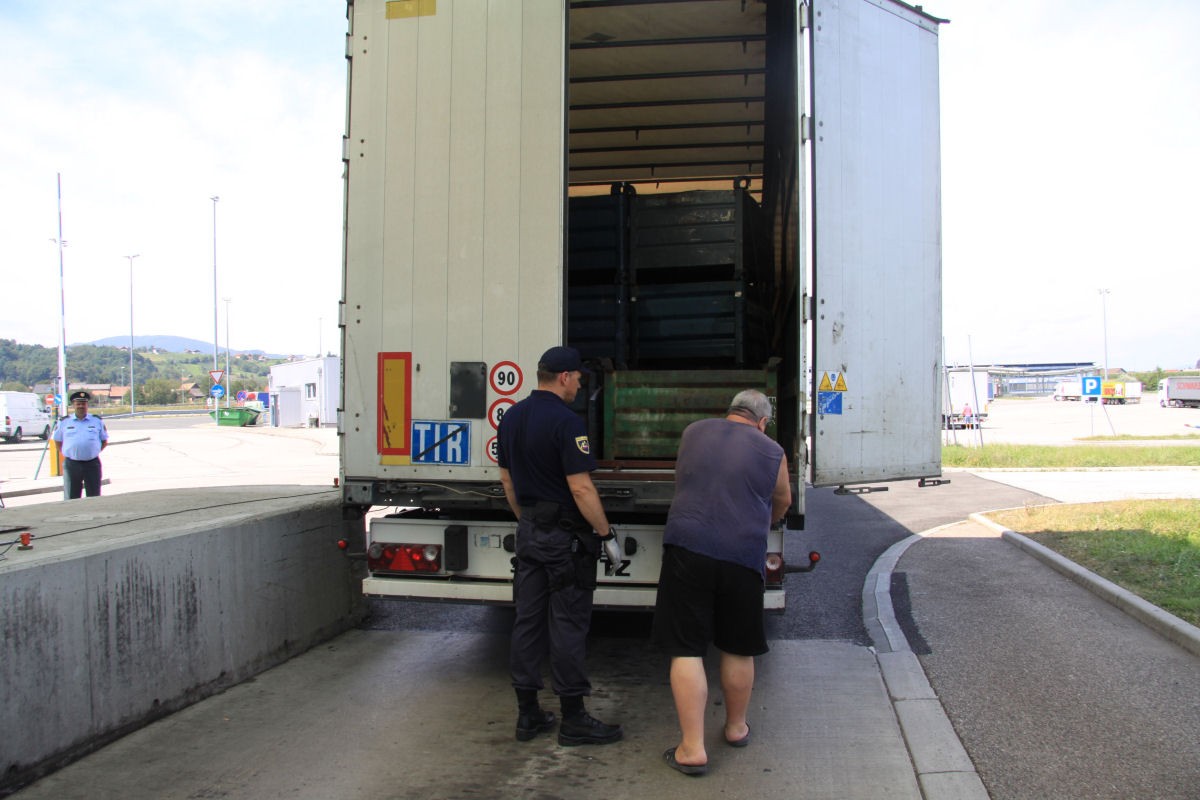 2014 has been marked by attempts to avoid border control (e.g. hiding in vans or freight wagons) and enter Slovenia illegally. 108 such persons were detected in the first half of 2014, an increase of 74% when compared to 62 persons in the same period in 2013. C. 3000 aliens were refused entry into the country and the Schengen area on grounds of non-compliance with formal requirements.
Effective border control requires committed and skilful police officers and the use of appropriate devices and tools (e.g. cameras, document readers, mirrors, callipers, CO2 testers, heartbeat detector, etc.).