On the museum day on 24 October 2009, the representatives of the Kobarid museum awarded those who contributed the most to the operation of the institution. On this occasion they especially thanked the General Police Directorate, since this year the latter enriched the museum collection with new exhibits.
The special award of the Kobarid museum was in the name of the General Police Directorate taken by Franc Sablič, Head of the Forensic Science Centre.
Namely, on 26 August 2009 the Slovenian Police donated 22 pieces of weapons of historical value to the Kobarid museum, which were seized or found by police officers during their work. More about this contribution: The Slovenian Police donated weapons from the 1st World War to the Kobarid Museum.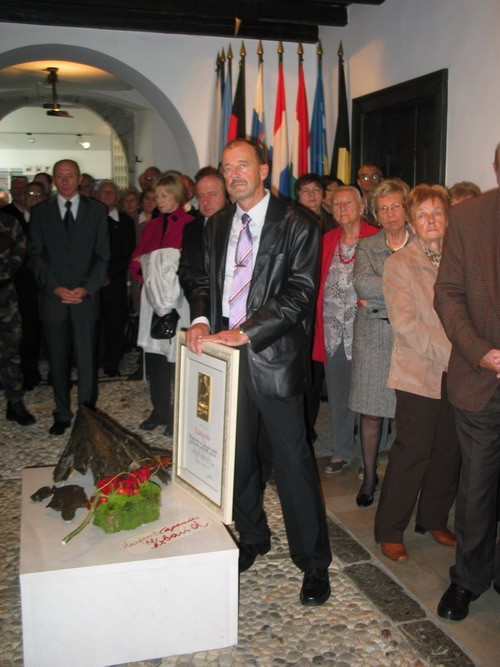 Head of the Forensic Science Centre Franc Sablič with the award

On the museum day, the museum workers also opened an exhibit with entitled ?There on High Peaks of the Mountains, 1915 ? 1917?. The exhibition was opened by Jozsef Hollo, Director of the Military-Historical Museum and Institute from Budapest; the speaker of honour was the Minister for Culture, Majda Širca.