On 29 October Director General of the Police Stanislav Veniger received police officer Robert Mohorič, who is about to leave for Palestine to join the international civilian mission.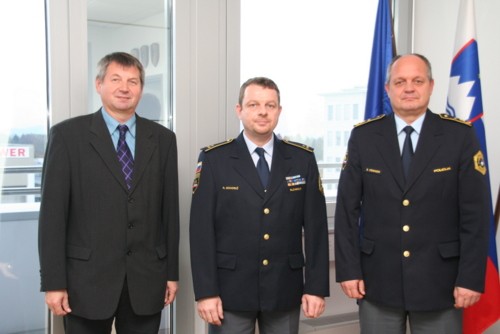 On 7 November Robert Mohorič will assume the role of a police adviser in Palestine. He is the commander of the Compensatory Measures Police Station in Koper, and is going to the EUPOL COPPS mission for a period of one year.
The Slovenian police have taken part in the EUPOL COPPS international civilian mission in Palestine since May 2012 with two police experts. The aim of the mission is to contribute to stability on the Palestinian territories. Police experts pass on their knowledge and experience in different areas of policing, such as training, leadership and supervision, public order and crime prevention.