The Slovenian police officers are meeting the challenge presented by the mass influx of refugees and migrants across our country into the Western Europe in a professional, responsible and humane manner, devoting special attention to the respect for human rights and primary protection of children, women, the sick and the helpless. The police could not carry out these tasks without close cooperation with foreign law enforcement authorities and without the participation of the Slovenian Civil Protection Service, the Slovenian Army and numerous governmental and non-governmental organisations and institutions.
Over the recent years, the number of police officers in our country has been considerably reduced as there have been no new employments since 2011. During these days, we have been stretched to the limit in dealing with some of the tasks, even having to postpone some other tasks, such as the provision of security at the football derby between Olimpija and Maribor in Stožice, to another date due to the shortage of police officers.
In the spirit of European cooperation and integration and the protection of the Schengen area and the common security area, the police forces of different European countries have again demonstrated excellent cooperation. Several police forces have offered assistance in personnel, which we have responsibly accepted. We are already hosting some German, Austrian and Estonian colleagues, while today, 7 November 2015 we have been joined by 20 Slovak police officers.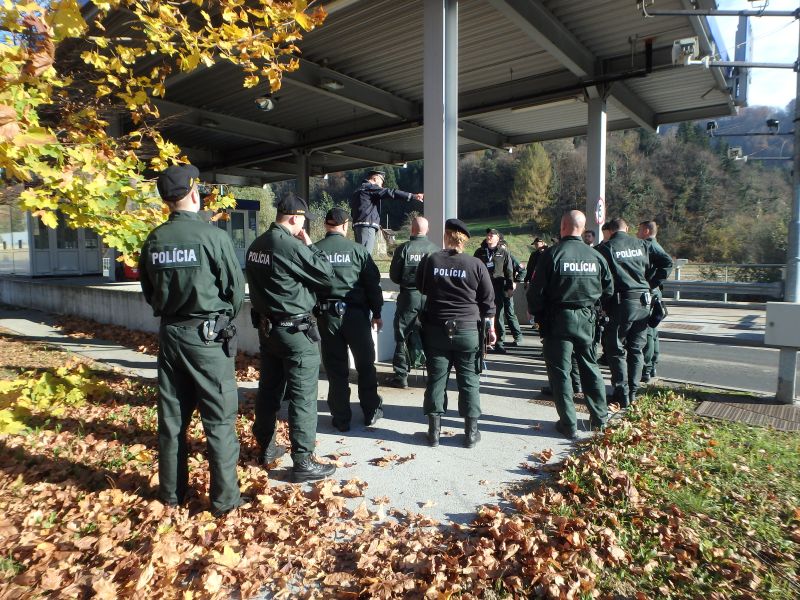 The Slovak colleagues were welcomed to the Border Police Station Gruškovje, on behalf of the Maribor Police Directorate, by the head of the Uniformed Police Division of the Maribor Police Directorate Branko Viher. He introduced them to the Slovenian officers who will coordinate their work. The officers are Bojan Gregorič and Mirko Skuhala, both assistant commanders of the Border Police Station Gruškovje. Branko Viher extended a warm welcome to the Slovak colleagues and expressed satisfaction with their arrival to assist our officers. He wished them a pleasant stay, successful work and that they would use their free time to enjoy the beauties of our country.
Aleksander Mali and Gregor Novak, both from the Police Academy, and Bojan Gregorič provided the Slovak colleagues with information on the current situation in our country, especially in the field of migration in the area of Maribor Police Directorate. They outlined their expectations, the legal basis for the work of foreign police officers (the Prüm Decision), police powers, the use of coercive means and the operation of border police. They also familiarised the Slovak colleagues with their duties to be carried out in the Gruškovje reception centre.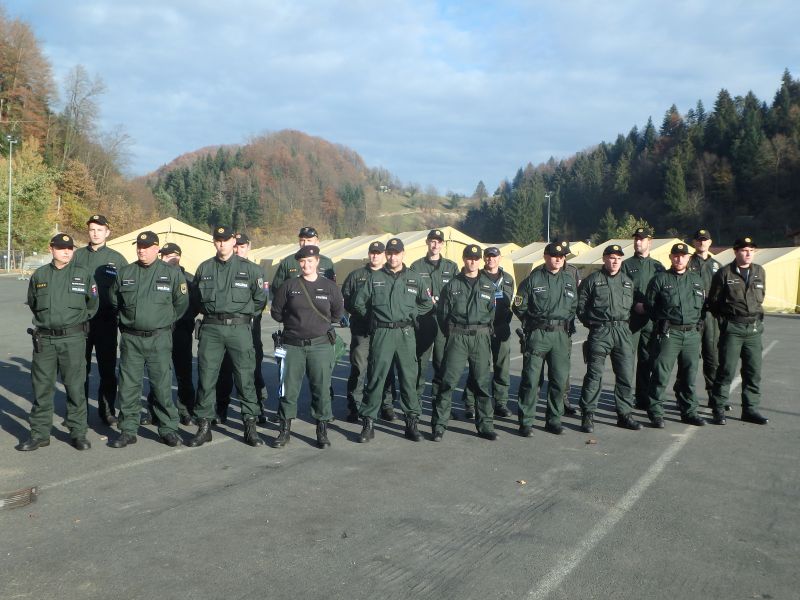 After the presentation, the Slovak colleagues met with media representatives and had a tour of the reception centre where they would be working. Branko Viher, Aleksander Mali and the coordinator of the Slovak contingent Martin Schuster gave statements to the press.

Police Activities in Connection with Current Migration Flows - available information