Smartphones and tablets have become an almost indispensable part of our daily lives. Technology which was once only found on desktop computers can now be carried in the palm of one's hands.
Yet as the popularity of these devices explodes, the appetite of cybercriminals targeting these devices has grown too. The risk of mobile malware is real: hackers can steal money and sensitive information, use these devices as bots and even spy on your activities.
Mobile malware is malicious software which targets mobile devices.

Unfortunately, most people have not realised the importance of protecting their mobile devices from such attacks.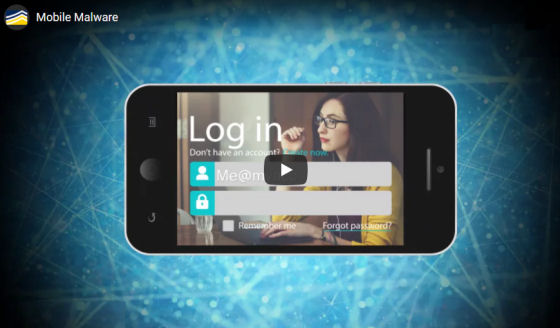 Europol's prevention material focuses on key vulnerabilities in mobile devices and offers a range of advice on how to use these devices safely in everyday activities such as installing applications, using online banks, connecting to wireless networks, and how to avoid falling victim to online blackmail viruses.
Malware is term for malicious software that Europol has ranked as one of the biggest cyber threats in its organized crime threat assessment. In Europe, there are more and more reports of such crimes and, consequently, criminal investigations, which means that awareness of cybercrime has begun to penetrate the public, users and the media, and the fight against cyber threats is becoming one of the top priorities of European security authorities.
According to Europol Director Rob Wainwright, mobile malware has become now as complex as PC malware: "The use of security software and the reporting of attacks will give both law enforcement and the security industry an overall clearer picture and thereby a greater capacity to mitigate the threat."
To help people better protect their mobile devices from cybercrime, Europol's European Cybercrime Centre has developed awareness-raising material available for public download in 20 languages. It provides an overview of the threat and key vulnerabilities of the mobile devices. A set of tips explains how to perform in a secure way every day activities such as downloading apps, internet banking, connection to WI-FI or how to avoid becoming a victim of mobile ransomware.
In addition to infographics (in pdf format) and video, prevention brochures were also prepared:

Mobile malware - tips and advice for businesses
Europol's campaign took place in October 2016, as part of the European Cyber Security Month, and aims to raise the awareness of users at Europol's European Cybercrime Center (EC3) and offer them knowledge with which they can at least (preventively) protect themselves.
22 EU Member States (Austria, Belgium, Croatia, Cyprus, Czech Republic, Hungary, Ireland, Italy, France, Germany, Greece, Latvia, Lithuania, Luxembourg, Malta, Netherlands, Poland, Portugal, Romania, Slovenia, Spain and the United Kingdom), 3 non-EU countries (Colombia, Norway and Ukraine) and 2 EU agencies (ENISA and eu-LISA) in cooperation with numerous public and private partners have been raising awareness about this criminal phenomenon and its consequences. The range of activities varies from press conferences, school lectures, educational workshops and training courses, online quizzes and live chats on social media.
There are more and more cyber security threats also in Slovenia. According to the Slovenian National SI-CERT Center, we have recorded an almost 6-fold increase in network incidents and an 18-fold increase in online fraud in eight years.
The Slovenian police also warn that there are more and more extortion viruses, phishing attacks, fraud in online shopping, extortion with secretly obtained intimate videos and other frauds that spread through social networks.
Related content
How to protect yourself from malware?
SI-CERT (Slovenian Computer Emergency Response Team)
Europol - European Cybercrime Centre - EC3