On Friday, 15 July 2022, a group of hikers descending from Triglav were struck several times by lightning after a sudden change in the weather at around 3 pm. At least 18 people were injured, most of whom sustained minor injuries, while two of them were seriously hurt. As soon as the information was received by the National Notification Centre, assistance was immediately activated.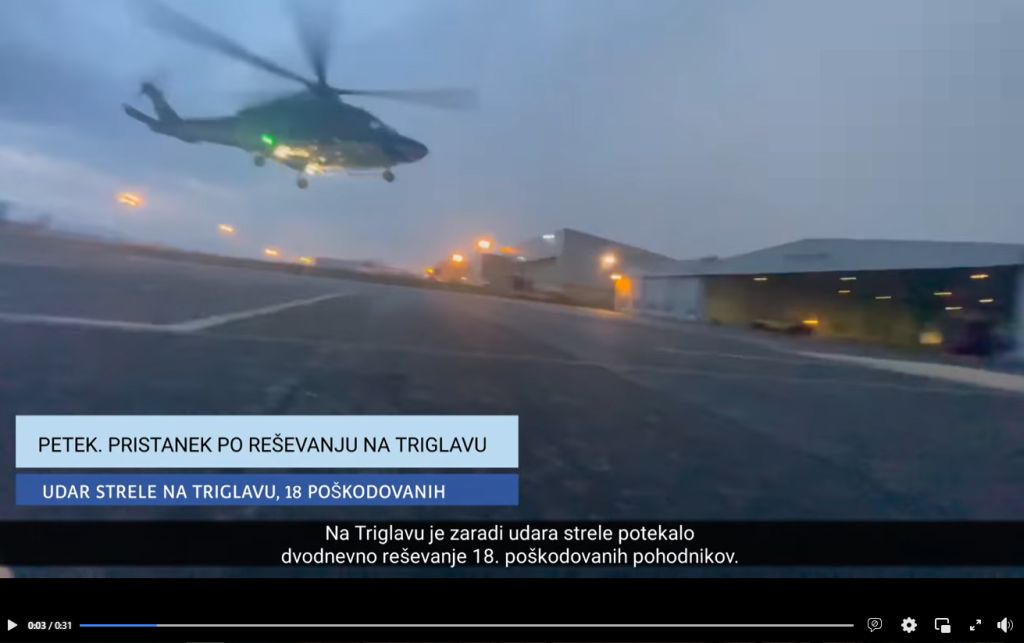 Watch video (in Slovenian only)
Thus began a very demanding and extensive rescue operation, which, due to the extremely bad weather, making rescue even more difficult or at times impossible, continued into the following morning. Helicopters were used when the weather allowed it but for the most part the hikers were escorted on foot to the Kredarica mountain hut, where they received further care.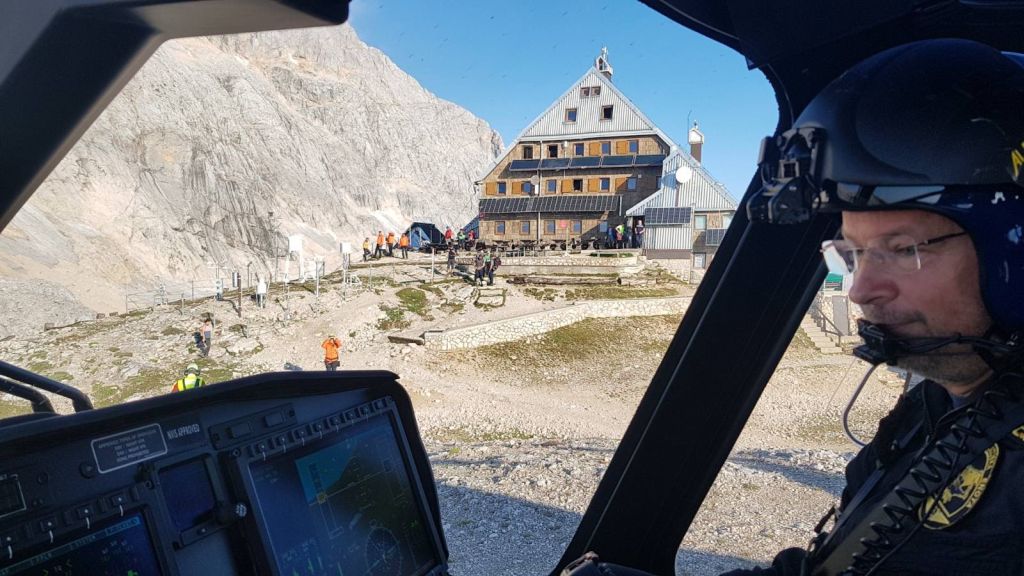 The full scale of the intervention and the number of injured hikers were revealed to the rescuers as the rescue operation progressed, and they were only able to breathe a sigh of relief right at the end.
The rescue was carried out by the Mountain Rescue Service and medical staff, a duty team of the Police Air Support Unit with a helicopter, a member of the Alpine Police Unit and a helicopter of the Slovenian Armed Forces with crew. They were assisted by a mountain guide and the Kredarica hut staff.
The conditions on the mountain were critical due to the large number of people injured, and the weather was extremely bad and catastrophic for flying. However, the exceptional and coordinated work of the participants made it possible for all the injured hikers to receive medical attention.
The Kranj Police Directorate, Operation and Communication Centre as well as Jesenice General Hospital and Ljubljana University Medical also played a major role in the successful completion of the rescue operation.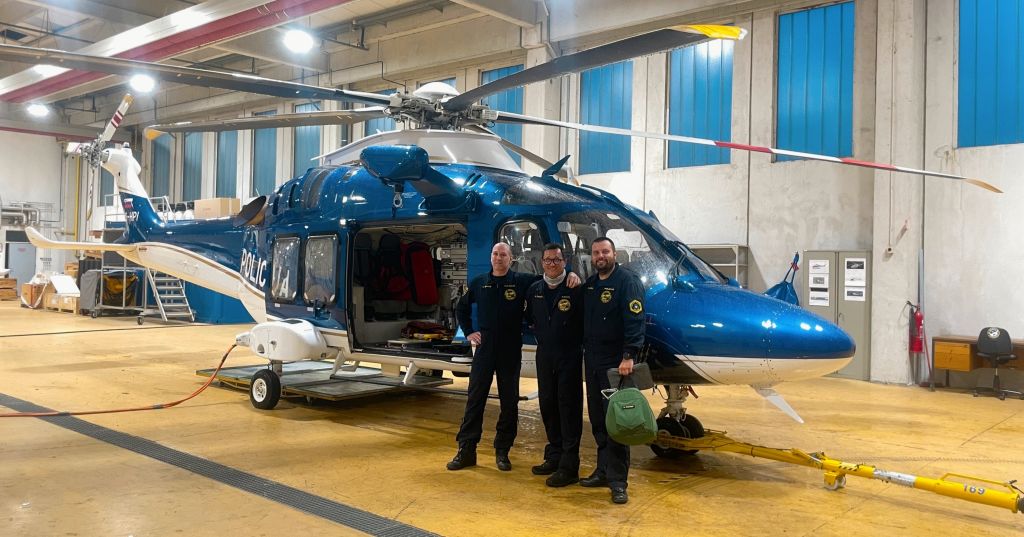 The Police Air Support Unit crew that took part in the challenging rescue
The top skills and excellent psychological and physical fitness of all involved, the coordinated exchange of information and, last but not least, the modern helicopters and appropriate technical equipment, all contributed to the happy outcome of one of the biggest mountain accidents in our country to date.
A big thank you to everyone involved for the professional rescue and a speedy recovery to the injured hikers!