Over the past few days, Slovenia has been hit by the worst-ever flooding recorded in the country's history. Police officers have been actively involved in saving lives and protecting property in areas devastated by flooding and, increasingly, landslides following heavy rainfall. Police activities primarily focus on rescuing and evacuating people, delivering emergency equipment and technical personnel to inaccessible areas, checking road conditions and traffic flow, and protecting people's homes and property that has been left unattended after mass evacuations.

Police activities
Since the flooding started, police officers from the Air Support Unit, together with members of the Mountain Police Unit and the Mountain Rescue Association of Slovenia, have been evacuating people from the affected areas by helicopter, bringing food and emergency equipment, as well as technical staff. Police officers from many regional and local units are also helping to save lives and evacuate people in flooded areas, alongside all their regular duties. They also ensure the safety of critical infrastructure and facilities that were left empty and unattended after mass evacuations. The police have been involved in the National Civil Protection Headquarters, where they coordinate the work of the police with other relevant services in the flood-affected areas. Auxiliary police have also been called in to protect evacuated flood-affected areas and to carry out other related tasks.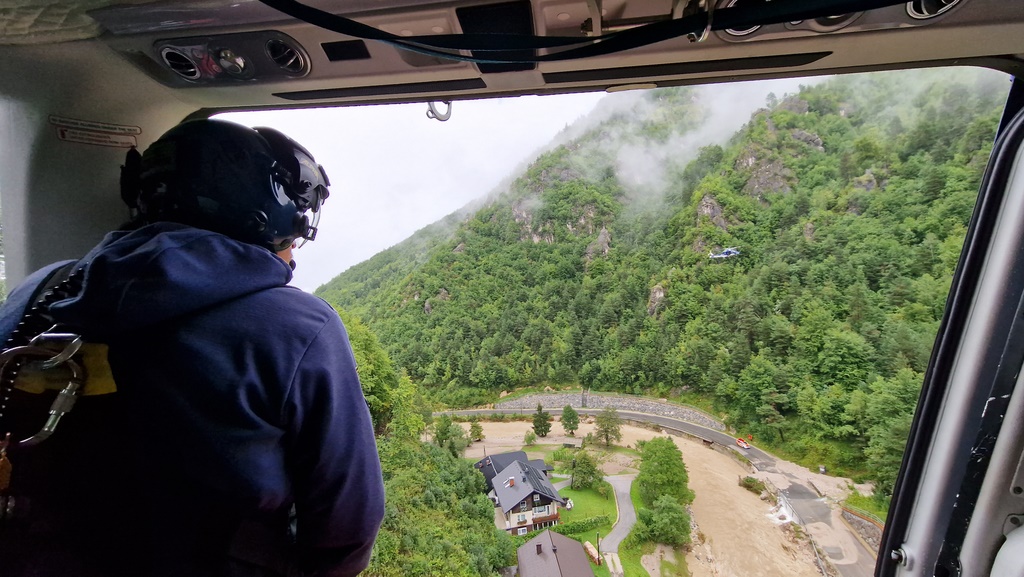 Be cautious as the situation is still critical
The situation remains extremely dangerous, with water currents still very intense. The most hazardous places are riverbanks, surfaces eroded by water, houses and roads. These are very likely to be affected by sudden erosion when the soil is carried away in an instant due to heavy waters. You are advised to stay away from such areas.
Obey traffic signs and signals as some roads and bridges still closed
Please note that some roads and bridges in the affected areas are still closed due to the risk of landslides, sinking road surfaces or presence of flood water. All drivers are urged to follow traffic signals and instructions from police officers. Do not drive through flooded roads and do not expose yourself to unnecessary danger. Drivers should use signed diversions until closed sections of road are open again.
Before you decide to leave the place of your stay, check the road traffic situation at Prometno-informacijski center and monitor the media for emergency information. More information is available at Uprava RS za zaščito in reševanje Spin SOS.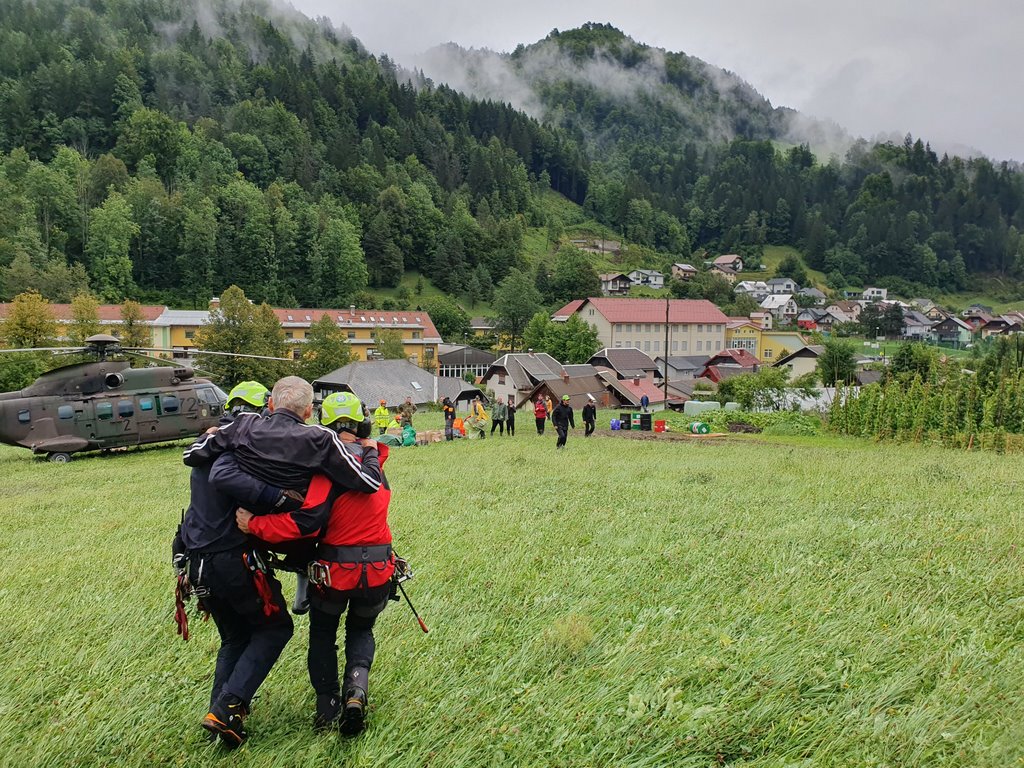 Police advise against hiking in the mountains
The police are appealing to the public to be aware of the dangerous situation in the mountains and advise visitors against hiking. The trails are wet and very slippery. In some places, trails have been damaged and there is a risk of rocks breaking off and falling. Visiting the mountains at this time means provoking an accident, which, given the current workload of the intervention services, especially helicopter units and mountain rescue teams, is extremely irresponsible and could put your own life at risk, as the involvement of the entire protection and rescue system in dealing with the consequences of a natural disaster could prolong the intervention time. An example of this disregard is the evacuation of an Austrian hiker from the area of Kamniška Bistrica, who had set out ill-equipped. She walked back to the valley on her own, following the instructions of the rescuers. She was wearing shorts and low sports shoes and, worst of all, she set off in the most difficult weather conditions, despite the forecast of storms. The police are urging hikers to be patient and to wait for the weather to improve and the situation to calm down, when it will be safe to visit the mountains.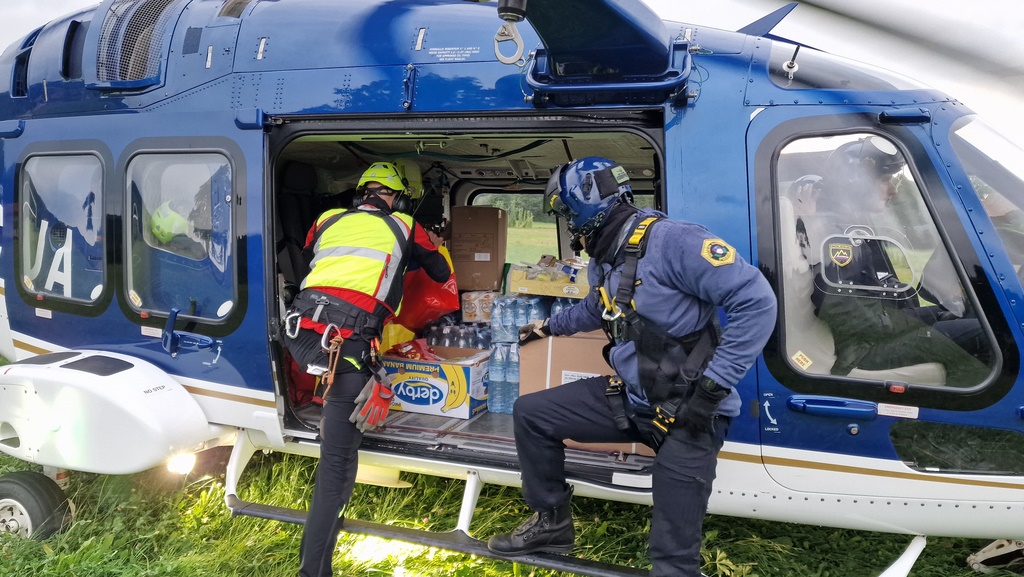 Unattended property: Watch out for thieves
In recent days, Slovenia has been facing a major disaster, which we are working together to resolve as soon as possible. In the meantime, many buildings have been left abandoned and their owners forced to leave them, and many properties have been left unattended as a result. Unfortunately, with unattended property comes the opportunity for thieves to take advantage of it. The police have noticed people in flood-affected areas suspected of committing crimes there. The police have deployed all available personnel and are making every effort to protect the property of the people who already suffered damage as a result of the floods.
If you see a person who you suspect may be stealing items, report them immediately to the police at 113.
For more advice, visit gov.si, where you can find all the information on what to do before, during and after floods.