It has been another busy and demanding weekend for the Police Air Support Unit and mountain rescue teams. There were as many as 12 mountain accidents in hard-to-reach terrain. The police urge all hikers and mountaineers to take care and not to overestimate their abilities.

Health problems and a paraglider fall
On Friday, 22 July 2022, a helicopter team rescued a man who was feeling unwell near Valentin Stanič mountain hut below Triglav. A paraglider was injured on Kobala. An unresponsive man lying by the side of a trail was transported from the Jalovec area to a medical facility.
Exhausted hikers, stuck mountaineers
On Saturday, a police helicopter and its team attended a forestry accident in the Brezovica area. An exhausted hiker was transported from Mt Skuta to the valley, while two others from the same group were escorted on foot by a mountain rescue team. In the Sušec Canyon, a visitor slipped before jumping into the water and injured herself. A paraglider was injured on Mt Svinjak. Three foreign nationals were rescued from Mt Veliki Lemež, having missed the trail and misjudged their physical fitness. Two mountaineers remained stranded on the Velika Baba in Zgornje Jezersko. They had lost their route and ended up in a crumbling impasse.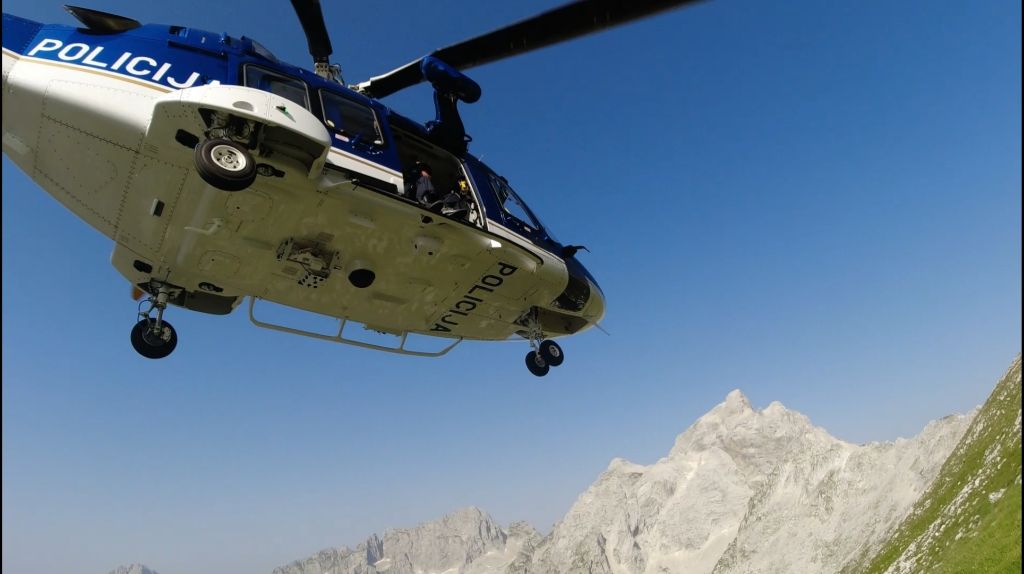 Another three rescue operations on Sunday
An exhausted hiker was rescued in the Bogatin area. A suspected snake bite was reported on Mt Stol, but it is quite likely that it was a sting or a wound that could have been caused by another animal as the consequences were quite mild. In the Poljška planina area, a hiker injured her leg.
It is not just about treading carefully and having appropriate equipment but also about being properly prepared
Slipping and falling rocks have been the main causes of accidents in our mountains for many years. Other causes include lack of physical and mental preparation, inadequate and inappropriate equipment, lack of training and knowledge on how to move and use the equipment, lack of knowledge of routes and underestimation of current weather conditions in the mountains, where winter and summer meet. In order to avoid accidents, it is therefore important to follow some basic rules.
All hikers and mountaineers are advised to inform themselves well in advance about the route they are taking, using official maps or trail guides, where the information is verified and reliable. Hikers are also urged to use well-maintained trails and follow the signs and not to go off course. They should choose hikes that are suitable to their abilities, especially in high mountains. High temperatures and thunderstorms can also cause problems. Tourism operators are advised to warn visitors of the challenges they can expect in Slovenia's mountains.
In case of an accident in the mountains, call 112 or 113.