The summer season is already in full swing, as mountain lovers venture into the mountains in greater numbers. Unfortunately, this also brings about a higher number of accidents and mountain rescues. Most accidents occur because hikers are ill prepared, overestimate their abilities, or are poorly informed about the conditions and the terrain, which is particularly true for foreigners who come to Slovenian mountains. This past week, high temperatures were another posing threat. We therefore urge all mountain visitors to approach the mountains with caution, get well informed and come prepared.
Last week, the police helicopter crew and mountain rescue team on duty carried out 10 rescues and saved 14 hikers. Unfortunately, one rescue ended tragically despite the quick assistance.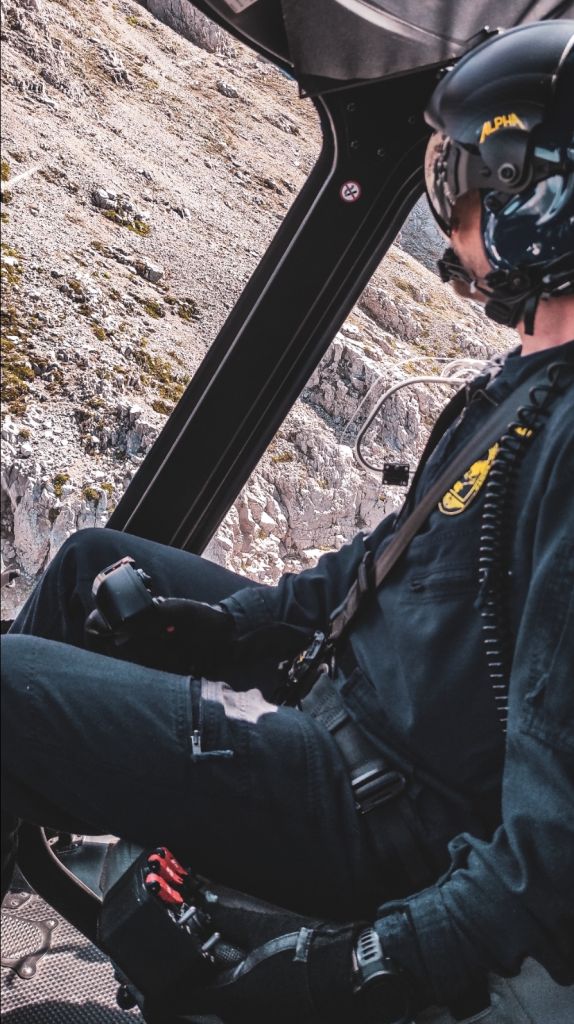 The only day without a rescue was the rainy Monday, while an uninterrupted series of accidents began on Tuesday, 4 July 2023, with a hiker that slipped off a trail between Mt Golica and Mt Klek and injured himself. On Wednesday, a climber was injured due to rock breakage on Mt Begunjščica. The helicopter team also rescued the uninjured fellow climber.
On Thursday, 6 July 2023, the helicopter team carried out two challenging rescues in low visibility on Mt Mangart and Mt Prisojnik. On Mt Mangart, two ill-equipped Polish hikers became stranded in snowy conditions and a group of exhausted Czech hikers got lost on Mt Prisojnik.
On Friday, a hiker slipped and fell into the gorge near the source of the River Soča.
Five accidents over the weekend
Five accidents occurred over the weekend, three on Saturday (one of them resulting in death due to health problems) and two on Sunday. The person that died was hiking the mountains above Lake Bohinj. A woman hiker was seriously injured by a falling rock above Mt Smokuška Planina and on Mt Vrtača, the police helicopter crew and Radovljica mountain rescue team rescued an exhausted hiker. On Sunday, a Belgian hiker was transported by helicopter from Martuljek Falls to a medical facility following a successful resuscitation due to serious health problems. A helicopter crew also helped a foreign hiker that injured his leg on descend near Black Lake (Črno jezero) in the Triglav Lakes Valley.
Be well equipped, well prepared and tread carefully!
The variety of accidents and their causes shows that Slovenian mountains are challenging and that hikers can find themselves in difficult situations regardless of the mountains' altitude.
We therefore urge all hikers to approach the mountains with a high degree of caution and be mindful of each step. Be well prepared and choose a route suitable to your fitness level or, in case of hiking in a group, to that of the weakest member of the group. Be aware of your surroundings and falling rocks, drink plenty of non-alcoholic fluids and be prepared for heat and possible unannounced thunderstorms. In short, be well informed and take no chances. Good luck on your hike!
Calling on tourism professionals: help hikers from abroad find information!
We also urge tourism professionals to warn the hikers about of the challenging nature of the Slovenian mountains and encourage them to seek appropriate information before setting off. We also suggest recommending licensed mountain guides. Good equipment alone is not enough. Knowledge, experience, responsible conduct and the ability to identify risk and make the right call are key.
With thorough preparation and responsible behaviour, we can all make sure that a visit to the Slovenian mountains will be a safe and an unforgettable adventure!