Last week, Slovenian police officers joined international activities aimed at one goal – zero road deaths, at least for one day – with increased police checks on Slovenian roads. We are proud to report that on Wednesday, 21 September 2022, we achieved this goal. No one died in a road accident in Slovenia on that day. We are also pleased to note that there was not a single road accident with serious injuries on Slovenian roads that day.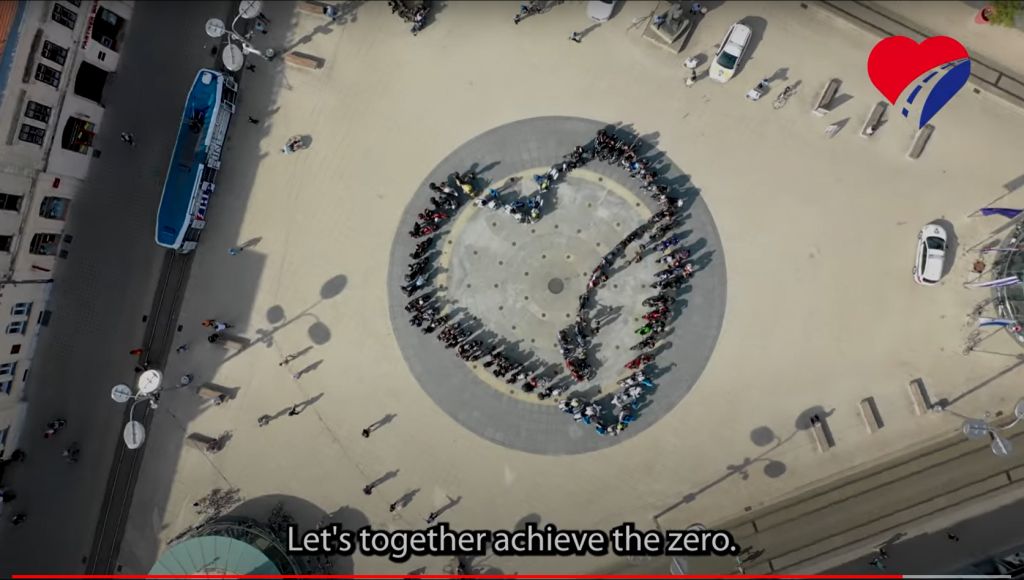 You can find more information about the ROADPOL Safety Days in our campaign video
23 countries participated in the international campaign; twelve reached the goal, including Slovenia
Slovenia is one of twelve European countries that can report zero road deaths on that day.
This is certainly not only thanks to the increased police controls, but also to all the drivers who drove even more responsibly than usual on that day, thus contributing to better road safety.
According to (provisional) data from Roadpol, the network of European traffic police forces, 23 countries took part in international activities between 16 and 22 September this year to achieve this goal. To this end, a number of events were organised to raise awareness on road safety and safe mobility, and almost 2,400 pledges to drive more responsibly were signed electronically alone.
Twelve countries fully succeeded, while others at least significantly reduced the number of casualties, which is proof that such efforts and actions are producing tangible results and are therefore worth continuing. There were 41 road deaths in the EU on 21 September, representing a significant decrease compared to the EU average of 62 road deaths per day.
The European Day Without A Road Death was supported by the Slovenian Police as well.
5,410 road traffic offences detected during the week-long Focus on the road campaign in Slovenia
As part of the Focus on the road campaign, Slovenian police officers were particularly attentive to drivers' distractions while driving - especially the improper use of mobile phones.
According to current data, in the week of 16-22 September 2022, 225 road accidents were reported, in which two participants were seriously injured and 54 were slightly injured. During this period, we detected 5,410 road traffic violations, mostly related to speeding, seat belt use and mobile phone use; in 1,458 cases, warnings were issued to the offenders.
These activities also coincided with the European Mobility Week.
Related content
The "Focus on the Road" operation begins a week of pan-European action to improve road safety
40% Drop In Fatalities During ROADPOL Safety Days