In the aftermath of the recent flooding in Bosnia and Herzegovina, officers of the Police Aviation Unit saved people's lives and helped deliver medication, food and other essential supplies.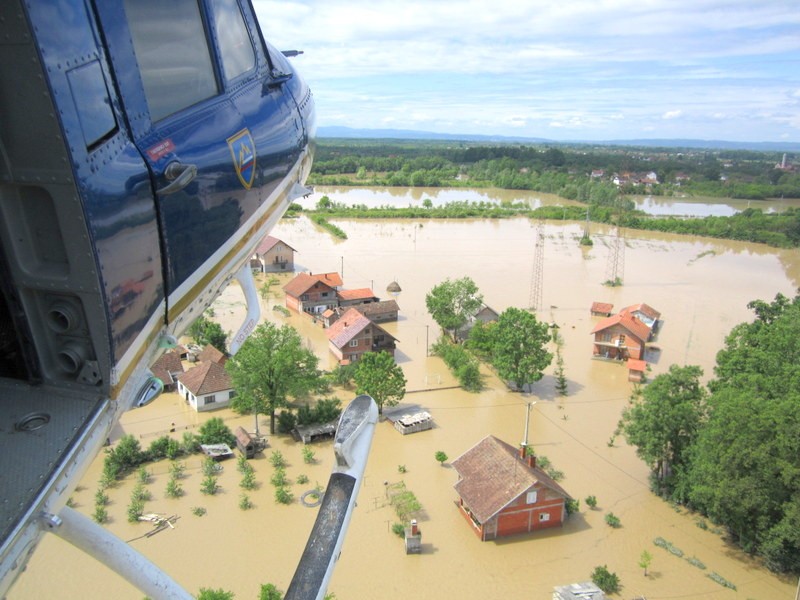 Two police helicopter crews flew to the flooded areas in Bosnia and Herzegovina on Saturday morning, 17 May 2014. During the first two days, the Slovenian police officers evacuated 73 people, transported over two tons of medication and other supplies and intervened 18 times with a winch, evacuating people from their homes and delivering food and drinking water.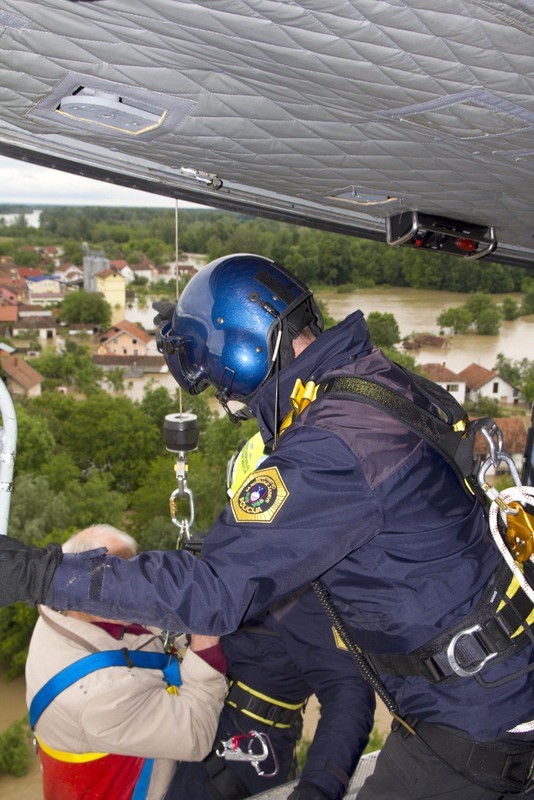 On Tuesday, 20 May, they completed the most urgent transports needed by the population - i.e. transported 36 people and 1,725 kilos of cargo, after which they wound up their operations in the evening hours. Between Saturday and Tuesday, they had transported over 100 persons and delivered over three tons of medication and emergency supplied to the affected areas.