From the very start of the worst flooding in Slovenian history, police officers have been actively performing tasks to protect people and property in the worst hit areas and providing assistance to other protection and rescue forces through various forms of collaboration.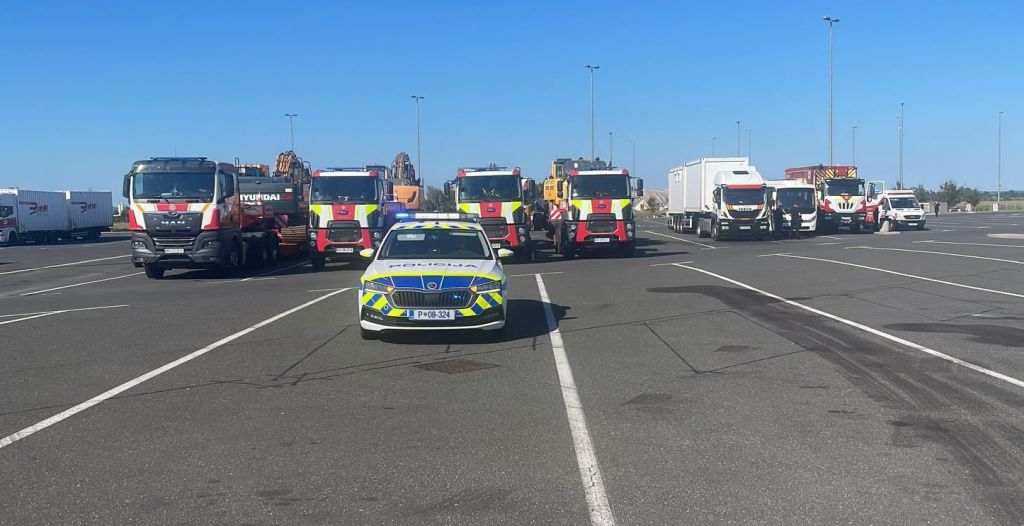 Due to the extensive flooding and its consequences, Slovenia has requested assistance in eliminating the consequences of flooding through EU and NATO mechanisms. International aid is coordinated by the Administration for Civil Protection and Disaster Relief. The Administration is also in 24/7 contact with both aid coordination centres located in Brussels.
When severe natural disasters occur, large freights are transported differently; as a rule, the extraordinary transports due to interventions in traffic and other accidents or in exceptional events do not require the extraordinary transport authorisation. With extraordinary transports without authorisation transporting large machinery, which exceeds the prescribed dimensions, the contacting authority or the contractor must coordinate the transport and the planned route in advance with the Slovenian Infrastructure Agency. The planned transport must also be announced in advance to the police by calling 113. Police officers play a demanding role in extraordinary transports without authorisation, because they need to carefully plan the transport route in order to protect the road structure, especially bridge structures to avoid any additional risks.
In addition to the tasks connected with protection and safety of people and property in the affected areas, police officers also organise police escorts to international convoys. Because the convoys include freight vehicles transporting heavy construction machinery – excavators, it is essential that the police provide escorting and thus ensure the safety of all road users, who encounter the convoys along their routes.
Police officers do not only have the task of escorting, i.e., driving in front of or behind the vehicle transporting the extraordinary freight. Escorting also includes checking the planned route in advance for any potential obstacles and road closures, staying in contact with the escorted drivers and closely following the traffic in the direct proximity. They must also be alert for any unpredictable events and sudden obstacles on the road.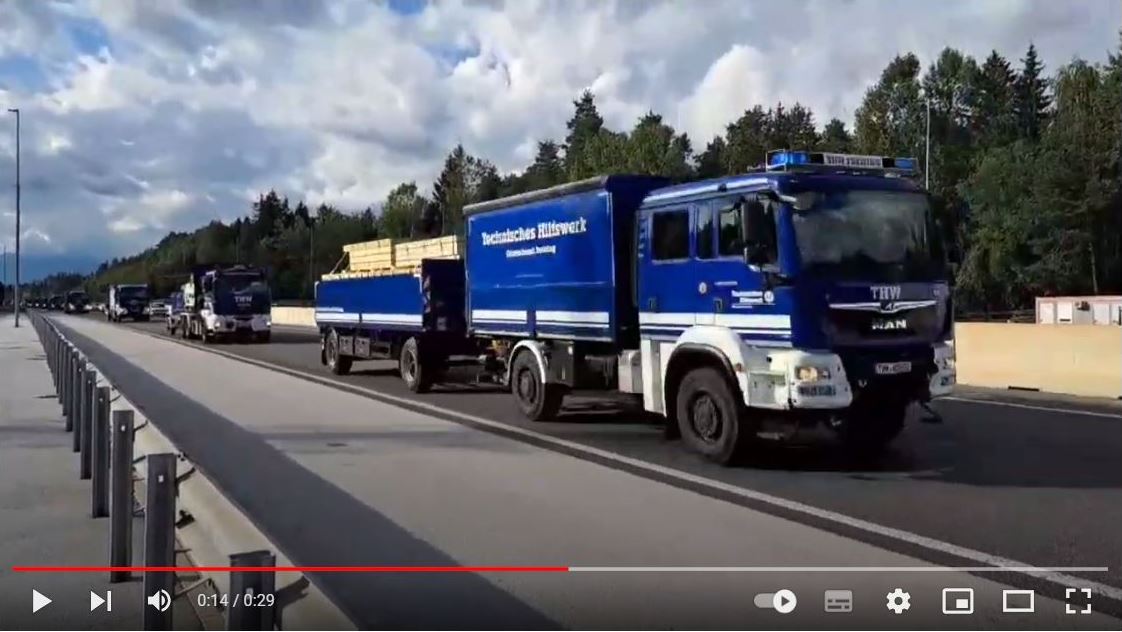 Video: Police escort the arrival of international aid convoys
When escorting convoys, police officers drive vehicles with special sound and light signals.
Up until today, police officers have escorted four international convoys to the most affected areas. The convoys delivered material goods and different types of aid as well as hope to those in need. Another police escorted aid convoy is expected to arrive from Germany today.