Even if you do not plan on climbing Mt. Triglav or another Slovenian giant but just taking a walk through a nearby forest, maybe picking some mushrooms or harvesting chestnuts on the way, you should still follow hiking safety tips. In the beginning of October, Maribor Police thus carried out an awareness-raising campaign near Šumik Falls, warning passers-by about the dangers of hiking.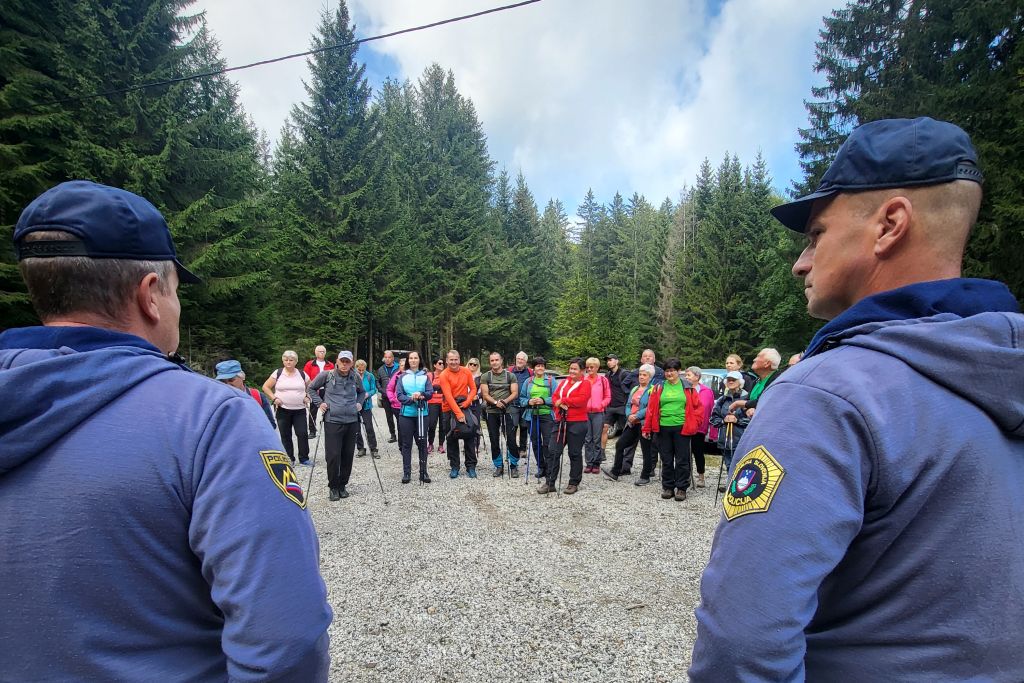 Police officers of the Maribor Police Directorate, who are also members of the Mountain Police Unit (Slovenska Bistrica Police Station Commander Uroš Kušar and Police Officer of Ruše Police Station Aleš Paradiž), passed several hikers on the way to Šumik Falls, most of whom were well prepared for the journey.
Although there are no high mountain ranges in the Štajerska region, several police officers from Maribor are trained to operate in the mountains, as well as in steep, inaccessible and rough terrains. Officers Kušar and Paradiž explained, "Some parts of the Maribor Police Directorate area are not easily accessible, but are very popular among hikers, for example Šumik Falls or Bistrica Gorge. It would be difficult for police officers with standard equipment to carry out searches in such places, let alone rescue missions."
Always plan your hike – even if it is a short one!
Aleš Paradiž warns, "People often overestimate their abilities and skills, fail to plan ahead and do not carry the proper equipment. Even if you only are heading to the nearby hill, you should plan your route and know how long it will take you to complete it, how strenuous the hike will be and what kind of equipment you will need. For autumn hikes, you will need appropriate clothing (layers), plenty of water to keep you hydrated, food and snacks (depending on the duration of the hike), good footwear, hiking poles and other equipment. You should always inform someone of your hiking plans. Choose a familiar terrain, plan the route, and keep someone informed about your whereabouts while on the hike. Don't forget to write your name in the mountain hut logbooks."