On Monday and Tuesday, 3 and 4 March 2008, Director General of the Police Jože Romšek attended the international conference of chiefs of police in Vienna, organised by the Austrian police within the framework of the EURO 2008 European Football Championship. The main topics were the security preparation of the event and cooperation of the police of neighbouring and transit countries as well as participating countries.
At the conference, Director General Romšek expressed his "full support in assuring the security of the aforementioned event on the basis of national legislation and on the basis of international contracts as well" to Austria and Switzerland.
Heads of the delegations with Federal Minister of the Interior Gunther Platter

During the preparation for the European Football Championship, which will take place from 7 to 29 June this year in Austria and Switzerland, the Slovenian Uniformed Police Directorate has already been actively cooperating with the Austrian authorities as the national football information point. Within the Criminal Police Directorate, a control point for 24-hour-a-day information exchange has also been appointed.
During the Championship, the Slovenian police will cooperate with the Austrian authorities in data exchange on the transit of fans through Slovenia and will also organise escorts for such groups if necessary. Likewise, during this time the Slovenian police will carry out measures to prevent the importation of dangerous objects and materials at the Schengen border and will prevent the entrance of persons who are not allowed to enter.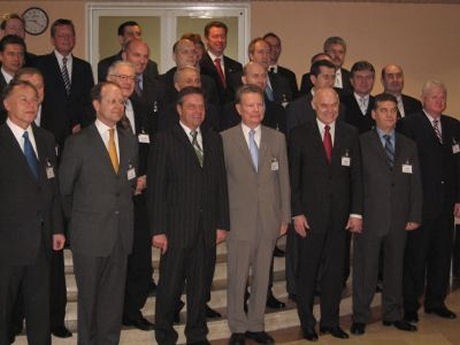 In his welcome speech, Romšek expressed his belief that "together, we will provide for the security of this important sports event".

The additional basis for reinforced cooperation of the Austrian and Slovenian police during the football championship will be also the Joint Declaration of the Minister of the Interior of the Republic of Slovenia and the Federal Minister of the Interior of the Republic of Austria on Cooperation in Security Matters during the European Football Championship 2008, signed by the ministers on 5 November 2007.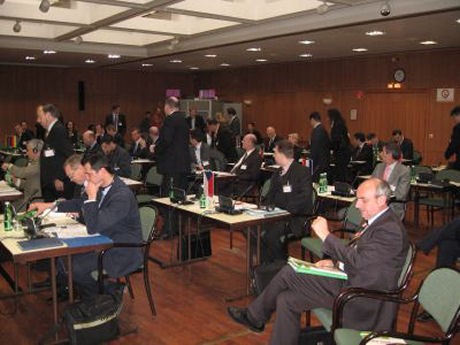 Meeting

Before the meeting of chiefs of police, Austria and Switzerland had already organised two conferences. They took place on 29 December 2006 and on 13 December 2007 and were attended by the experts for national security of the countries, who will provide for the security of this important sports event during the championship. The next two conferences will take place on 31 March and 1 April 2008, also in Vienna.