Director General of the Police Janko Goršek wished all police officers all the best on the Police Day. Today, 27 June 2011, he personally received and congratulated the group of officers who participated in the investigation and arrest of the suspects of an armed robbery, which ended in the murder that took place in Kresnice recently.
The reception at Ljubljana Moste police station was also attended by officers from Koper and Novo mesto police directorates and employees of the Criminal Police Directorate, National Forensic Laboratory, Air Support Police Unit, Special Unit, and Operation-Communication Centre.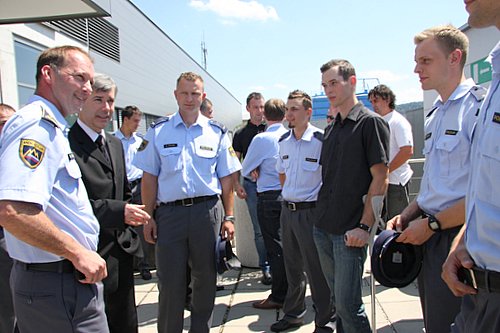 Goršek said that, despite the current situation, he hoped that they would continue to ensure the welfare of citizens and keeping the high level of safety in the country. He praised their work and wished the injured police officer a speedy recovery.