The top European experts who are involved in security matters at important international sports events met in Ljubljana on 3 and 4 March.
Participants from the Slovenian police were Mihael Burilov of the Uniformed Police Directorate and Darin Hvalec, Hinko Privšek and Rudolf Kaniški of the Criminal Police Directorate at the General Police Directorate.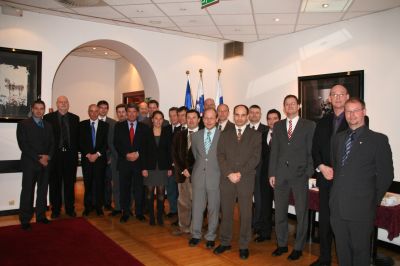 Currently, the representatives of United Kingdom, Belgium, Germany, Netherlands, Portugal, Finland, France, Czech Republic, Austria and Slovenia are participating in the working group.

The participants of the meeting of the informal working group prepared a proposal for a common action plan to enhance security at international sports events, which will be further discussed by the competent working bodies of the Council of the European Union.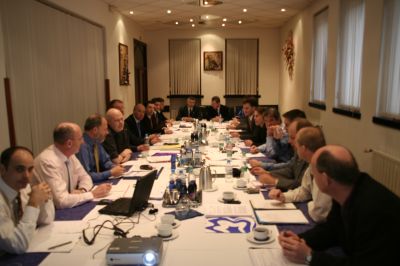 Other topics of the meeting were also the role of Europol in assuring safety at major international sports events, the mode of financing the training of police organisations for this work, etc.