It has been a week since the school finished; for some, holiday has started, for others it is yet to start. The summer tourist season started, too. In the next few months we may expect heavy traffic in the direction of tourist resorts and road congestions, especially in fine weather and on weekends.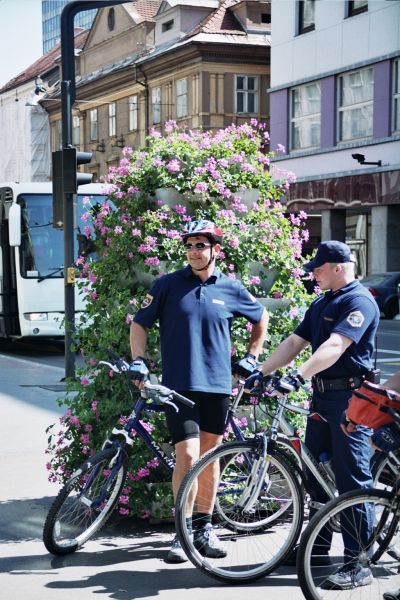 The police prepared well for the forthcoming tourist season and will adapt its activities to the findings of the road transport safety analysis. Police officers will be present especially where the problems require it (e.g. congestions caused by heavy traffic or road accidents). They will help the participants in road transport in accordance with their competences. They will be present also on side roads which experience less heavy traffic but are relevant due to the consequences of road accidents.
Upon the traffic jams on motorways and other roads experiencing congestion the police will supervise and take strict measures against those who overtake, reverse or pass by on emergency or overtaking lanes regardless of a traffic sign prohibiting overtaking.
They will often check driving under the influence of alcohol, which is nearly as prevalent in road accidents in summer as in December.
Participants in the road traffic are suggested to follow traffic information and, if possible, set out on the journey when the roads are not congested. Respect traffic regulations, especially on congestions, and be tolerant. Take with you an appropriate quantity of non-alcoholic refreshing drinks and stop to rest more often than regularly. If you take medicines do not forget to bring them.
We underline once again the tragic statistics of road accidents involving motorcyclists. These should be especially careful, respecting especially speed limits.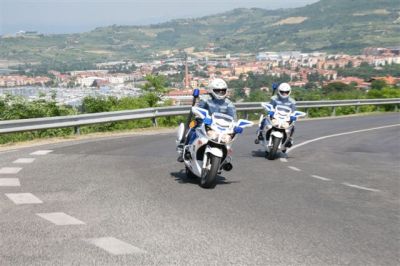 Therefore we issue to all participants in road traffic the following advice and warnings:
please adapt your driving speed not only to the valid limitations but also to your driving skills and experience as well as to the road condition and characteristics.
The use of protective helmets is mandatory, which applies to the motorcycle and moped drivers (advice for greater safety of motorcyclists)
The use of safety belts is mandatory for drivers and passengers pursuant to the Road Transport Safety Act.
Drive in an appropriate mental and physical condition, for alcohol, drugs, psychoactive medicines and other psychoactive substances as well as exhaustion substantially effect the safe and reliable participation in road traffic. Start your journey sober and rested!
Follow traffic information for possible congestions due to heavy traffic, road accidents, construction sites on the roads and toll stations etc. and, if possible, plan your journey for the periods without congestions. If you cannot avoid congestions stay tolerant.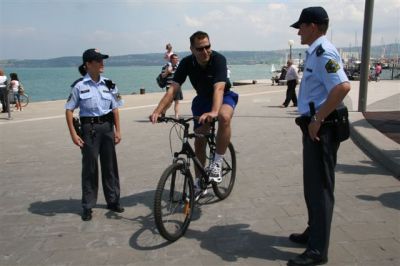 In the awareness that the tragic consequences resulting from severe road accidents cannot be cured, we call on all participants in road traffic to act tolerantly, prudently and responsibly - for their own as well as other people's safety!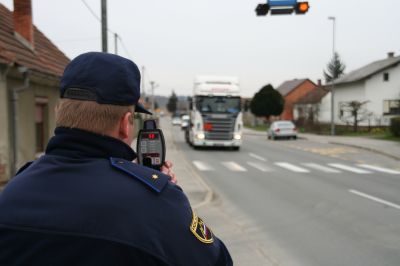 Let us underline also that driving in natural environment is prohibited (especially in areas protected by special regulations: nature reserves, landscape parks etc.).
Last but not least, if you take your pets with you on holiday do not forget about them and make sure they get an appropriate transport, enough food and water. Weather inconveniences influence them, too. If your pet is a dog do not forget to put it on a lead in public places.

Take care of your own safety as well as the safety of others. May the memories of your holiday be good.
Together for safety, your police!