Today, on the morning of 19 May 2011 the two-day meeting of Chiefs of the Police of the Western Balkans started with the welcoming address of the Director General of the Police, Janko Goršek, in Brdo pri Kranju. The attendees of the meeting were also welcomed by the Minister of the Interior, Katarina Kresal.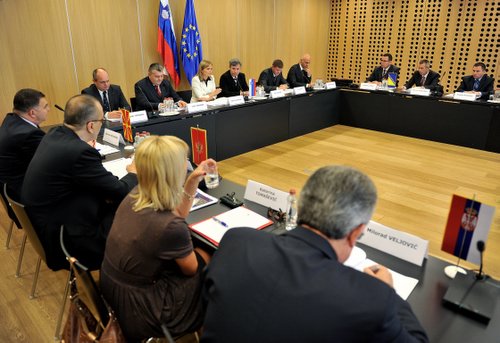 On this occasion, the Minister of the Interior of the Republic of Slovenia, Katarina Kresal, emphasized that common work and good personal knowledge is the essence of good cooperation in every field. She believed that during these two days, the participants of the meeting would exchange current information and ideas and find better solutions for future work.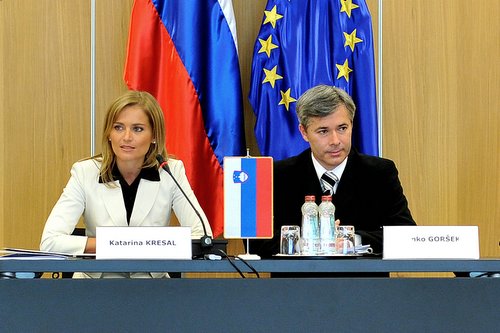 In view of the fact that the Slovenian Police had organised the meeting it was hosted by the Director General of the Police, Janko Goršek. He welcomed the colleagues of the Police from Croatia, Bosnia and Herzegovina, Serbia, Montenegro, Macedonia and a representative of the Geneva Centre for the Democratic Control of Armed Forces (DCAF) in his introductory speech and thanked them for their response to the invitation to this conference. He also presented the purpose of this meeting, that is, to bring the work of police organisations closer together to achieve the best level of suppression of crime and better police cooperation.
He highlighted a high level of cooperation and trust among the leaderships of the Police in the region which needs to be preserved since it is a pre-condition for satisfactory operational work. The exchange of experience and the necessary and appropriate flow of information is expected to be discussed at the next meeting.
A discussion took place about projects carried out by Slovenia in the Western Balkans and also about the monitoring mechanism of visa liberalisation and the establishment of the common Police centre and items deriving from the Ministerial Conference of the Brdo Process as well as from the Meeting of the Chiefs of the Criminal Police last year.
These items are an initiative for closer cooperation within the framework of the SECI Centre (the Southeast European Cooperative Initiative) for preventing illegal trade with cocaine, closer cooperation in the region on anti-terrorism, the project regarding the establishment of common investigation groups for trafficking in human beings and the project regarding computer crime.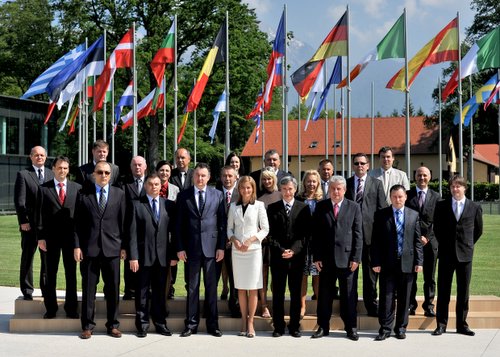 The second day of the meeting, that is Friday, 20 May 2011, is dedicated to practical demonstration of specific tasks of the Slovenian Police. At 10 o'clock, the participants of the meeting will watch the presentation of a rescue exercise which will be carried out by the Mountaineering Unit of the Special Police Unit and the Aviation Police Unit in the Kamen v Dragi castle.
Photo: Tamino Petelinšek (STA)