The police leadership presented the results of the work of the police in 2012 during a press conference on 10 April.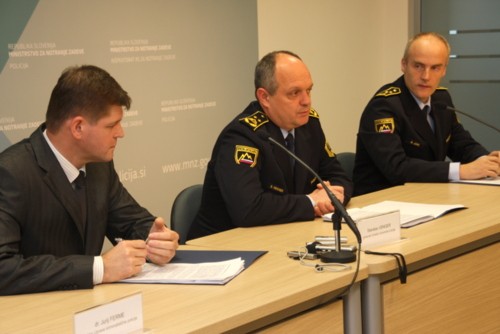 According to Director General of the Police Stanislav Veniger, we can be very proud of the work of the Slovenia police, as despite all the negative developments that took place in 2012 (austerity measures and lack of funding, cuts in the number of employees, strike in the public sector, etc.), the results achieved were very good. One of the indicators, for instance, is complaints against police officers' procedures, which dropped by almost a quarter compared to the years before. The statistical data in the main fields of policing, such as traffic safety, public order, border control and crime detection and prevention, are also very positive. The Slovenian police managed to provide a high level of security to its citizens in 2012.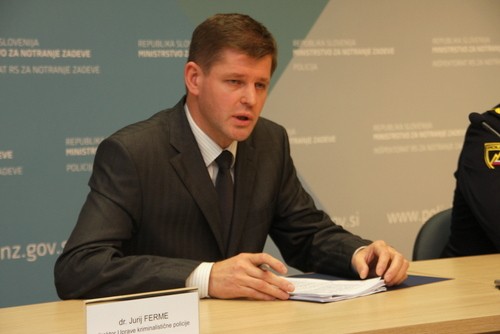 During what seems to be a general crisis in the country the priority for the police was uncovering financial misconduct, said Dr Jurij Ferme, Director of the Criminal Police Directorate, when presenting work in the field of crime detection, investigation and prevention. Statistical data shows that in the last years there has been an increase in the number of offences of economic crime, especially offences with a large pecuniary loss/gain and organised forms of this crime. The extent of these crimes is best illustrated by the fact that even though last year the police investigated almost the same number of criminal offences as the year before, the loss they caused had grown from 176 million (in 2011) to nearly half a billion euros (in 2012).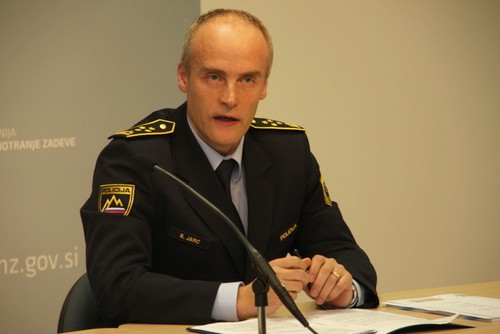 According to Srečko Jarc, Director of the Uniformed Police Directorate, traffic safety was the highest in the last twenty years. The number of deaths in traffic accidents decreased by 7.8 per cent compared to the year before, with 130 deaths (which is 11 less than in 2011). The number of serious and minor injuries as a result of traffic accidents had also gone down. The police focused on identifying and preventing the most frequent factors contributing to the worst accidents. Unfortunately, according to Mr Jarc, the percentage of fatal accidents caused by intoxicated drivers increased by 14.4 per cent, which needs to be given due attention. The police also focused on proactive processing of violations. In Mr Jarc's opinion the good situation in the field of traffic is a result of preventive police work, which is largely oriented towards ensuring safety of the most vulnerable road users.