Two anniversaries were celebrated at the Police Academy in Tacen, Ljubljana today: 100th anniversary of Interpol and 30th anniversary of Slovenian membership in this prestigious international organisation. Anniversary addresses delivered by distinguished speakers painted the picture of Interpol's purpose and development over time. The Police orchestra breathed the additional celebratory spirit into the event with the performance of carefully selected pieces.
The celebration at the Police Academy was attended by high guests from Slovenia and abroad.
Member states daily enter over 20 million searches into the Interpol databases
The Acting Director General of the Police Senad Jušić emphasised the importance of Interpol's global engagement and its joint databases of its nearly 200 member states, which make investigating of crime that spreads beyond borders much easier. "Interpol's greatest value is in its 19 international police databases containing information on offences and perpetrators. The information available to member states in real time has proven to be invaluable. On average, police officers in member states daily enter over 20 million searches in Interpol's databases. This equals approximately 250 searches per second, which is more than one can imagine!" he said.
He thanked Interpol and its employees and Interpol Slovenia for years of efforts and the responsibility they take on for the safety of all.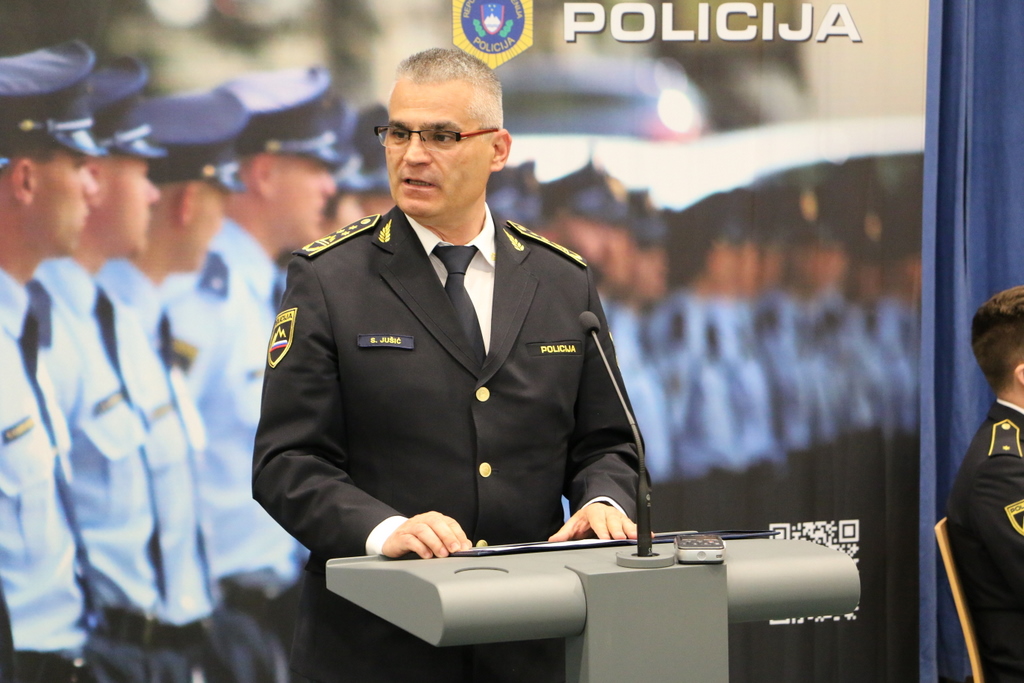 Commitment to cooperation in international organisations is essential in today's security environment
The Minister of the Interior Boštjan Poklukar also spoke about today's challenges and the importance of mutual support and cooperation: "International security environment is increasingly complex, interconnected and co-dependent. It is subject to new challenges and threats, and constant, yet unpredictable change originating from not so distant crisis and war zones as well as the continuously uncertain political situation in the Western Balkans and other regions. Given this complexity and dynamics, countries are no longer capable of ensuring security on their own." He added that Slovenia knows the importance of cooperation in international organisations and is actively doing so: The Republic of Slovenia and Slovenian police have been placing great importance on their commitment to active cooperation with Interpol since the beginning. They contribute, to the best of their abilities to successful execution of Interpol tasks. Slovenia is and remains a strong advocate for coordinated approach and synergies between the European Union and Interpol in reaching common goals."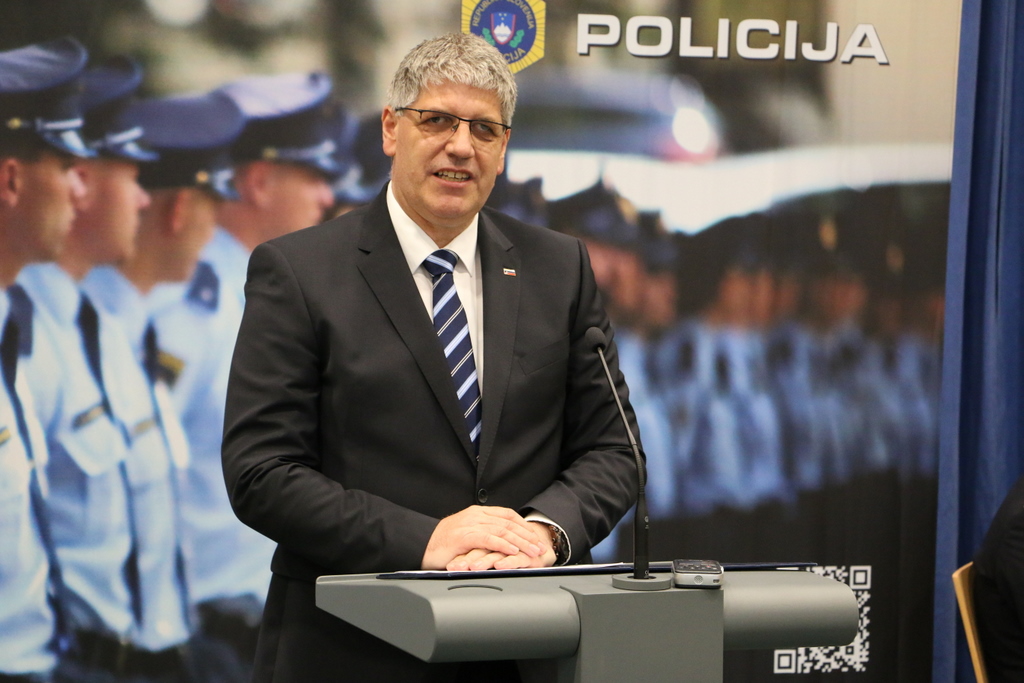 Cooperation leads to global success
Borut Selan, Head of the International Police Cooperation Division, presented the development of Interpol in Slovenia and its plans for the future. In his address, he described the important milestones our activities with Interpol and ensured that we are ready for the future challenges: »the International Police Cooperation Division will continue to contribute to successful international police cooperation and the visibility of Slovenia within the Interpol framework and the international environment. 30 years of Interpol in Slovenia is a story of success, which cannot be achieved without connections, cooperation and mutual trust. In this time, we have exchanged knowledge, experience and best practices with other countries that made us stronger and better prepared for future challenges."
He also thanked "our brave officers, criminal investigators, experts, and officers at the International Police Cooperation Division and everyone, who contributed to the success of our cooperation with Interpol. Your dedication, tirelessness and decisiveness are the main factors that made it possible for us to be here today."