Numerous European citizens have already been victims of burglary. Fortunately, burglaries can be prevented, and preventive action is much cheaper than paying for the possible damage that can occur as the result of a burglary. On Wednesday, 21 June 2023, the fifth edition of the EU Focus Day on domestic burglary was taking place under the auspices of the European Crime Prevention Network (EUCPN).
With the prevention campaign, the EUCPN, several European countries, Europol and the European Commission want to step up the fight against this crime by informing citizens on how they can protect their homes. See what you can do in this short video...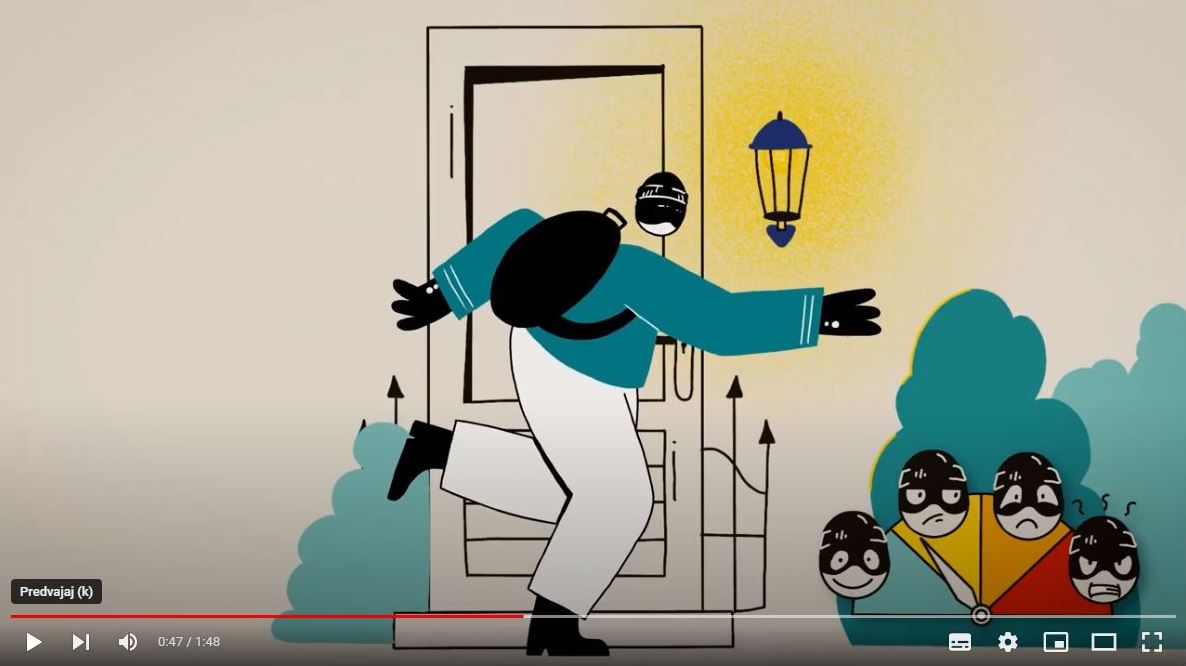 Property crime, and more specifically burglary, affects many European citizens. Luckily, burglaries are preventable, and prevention measures do not have to be expensive. Research clearly shows the effectiveness of improved window and door locks, external lights that pop on when their sensors observe movement, or internal lighting on a timer. These measures increase the risk of being caught and/or the effort that would be needed to enter a home successfully. The improved security measures proved efficient, prevented many crimes, and eventually led to a genuine drop in crime levels.
The takeaway for crime preventers, though, is not to sit back and relax. On the contrary! Many people are still victims of burglary. To this end, 23 European countries, united in the EUCPN and EMPACT (European Multidisciplinary Platform Against Criminal Threats), have joined forces to launch this initiative.
This year's prevention campaign to #StopDomesticBurglaries consists of a video that explains to citizens which measures are the most effective to prevent burglaries and provide the best value for money.
The 23 participating European countries in 2023 include Albania, Belgium, Bulgaria, Croatia, Cyprus, Czech Republic, Denmark, Estonia, France, Greece, Ireland, Iceland, Hungary, Spain, Latvia, Lithuania, Luxembourg, The Netherlands, Malta, Poland, Portugal, Romania, and Slovenia.
Related content
The European Crime Prevention Network (EUCPN)