The Safe Summer prevention project, developed by the Koper Police Directorate and implemented under this name since 2013, although similar activities have been carried out before, is primarily aimed at ensuring the safety of the population as well as of domestic and foreign tourists during the summer tourist season.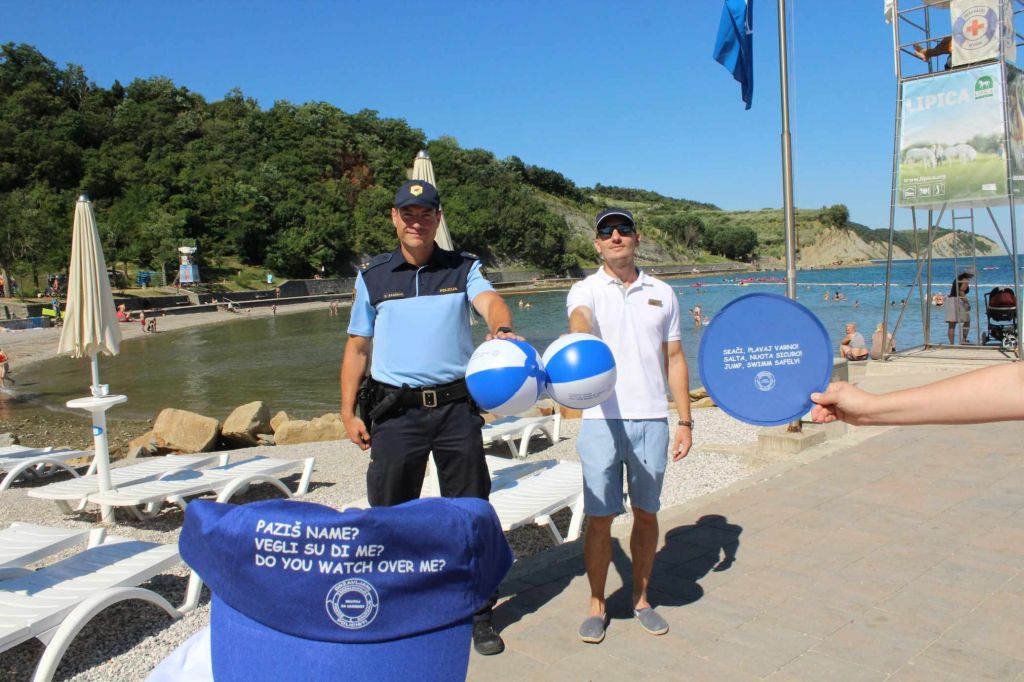 In designing and implementing preventive activities united under the auspices of the Safe Summer project, the Koper Police Directorate cooperates with experts from within and outside the police, organizes various preventive events, thematic consultations and round tables, prepares materials to promote the police's preventive messages, press releases, press conferences, etc.
In this way, the police are looking for various possibilities to connect all the interest parties who take care of the safety and satisfaction of tourists during the summer tourist season, and with a wide variety of solutions and good practices they contribute to the fact that Slovenia is still a safe tourist destination and that this can continue to be its competitive advantage. In order to achieve the desired level of security, the activities of the police are not enough, but other subjects must also be encouraged to cooperate and take responsibility.

By organizing the now traditional interdepartmental conference and round table on the topic of safety during the main tourist season on the Coast, the police officers together with the Faculty of Tourism Studies at the University of Primorska have been successfully raising awareness of the importance of self-protection measures for many years.

In the project, the police cooperate with municipalities and municipal wardens and communal services, beach managers and lifeguards, tourist accommodation providers and tourist organizations, catering workers, various inspection services and the media. The main topic of the conference is different every time, which is an attempt to shed light on the issue of security from a slightly different perspective every year. So far, the participating experts have already discussed the prevention of thefts and bold thefts at swimming pools and protection against pickpockets, the prevention of break-ins to cars in parking lots, ensuring security in hotels, bungalows and apartments as well as tourist centers and event venues, taking care of safety in and around the water , safety in traffic and the importance of orderliness and lighting of urban spaces and restaurants on the sense of security of visitors.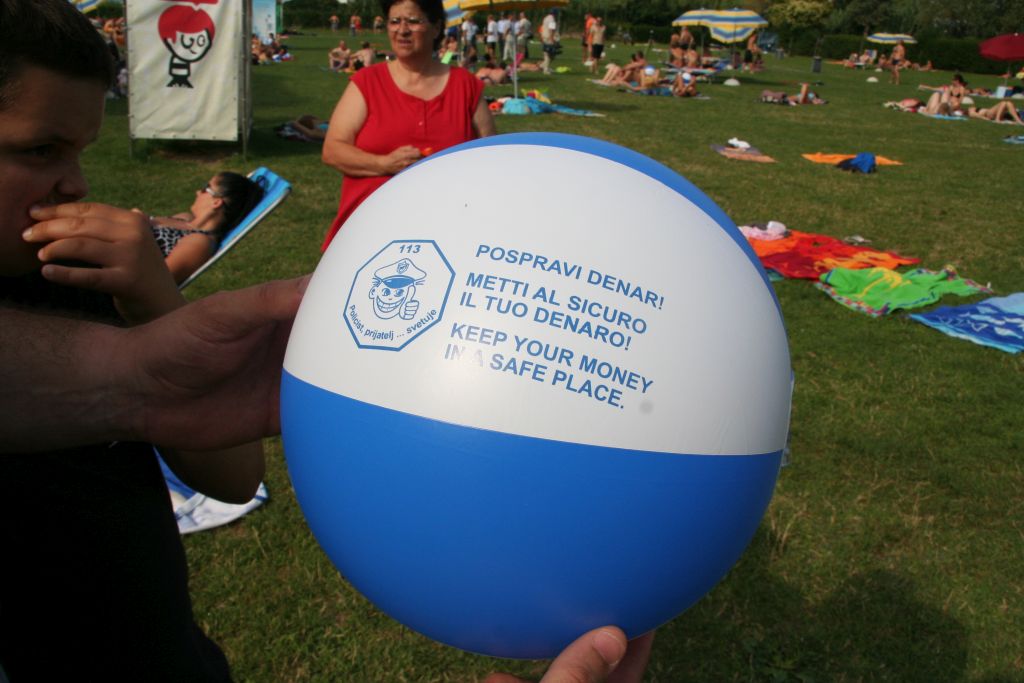 For bathers or visitors are intended products with preventive advice (for example, for safety against thefts on beaches), with slogans in several languages to make them understandable even to foreign tourists.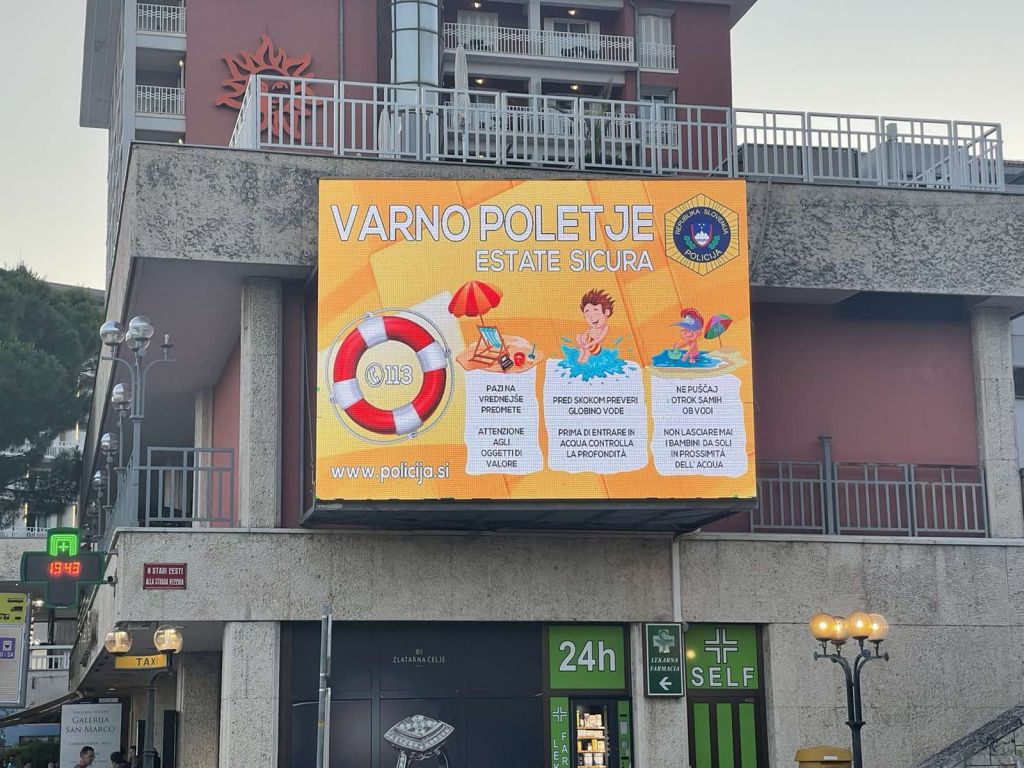 In recent years, Koper Police Department has more intensively connected with radio and TV editorial offices, which broadcast preventive spots during the summer season and thus draw attention to self-protective behavior, the Facebook page of the Police Department is active, and the bilingual preventive advice of the police is also very visible on the electronic LED screens set up in Koper and Portorož.
Related content
Advice for greater safety in and near water
Safety on holidays
Personal safety
Security of property