Experts attending the meeting on prevention of violence against women held on 4 December 2009 at Tacen Police Academy agreed that appropriate treatment of victims is of key importance.
The panel of experts, organised by the police in co-operation with non-governmental organisations, is part of a broader media campaign raising public awareness about violence against women and its prevention.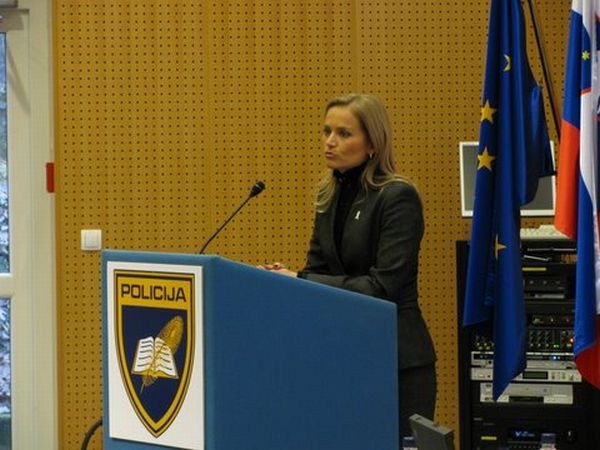 Participants were greeted with introductory words from the Minister for the Interior, Katarina Kresal ...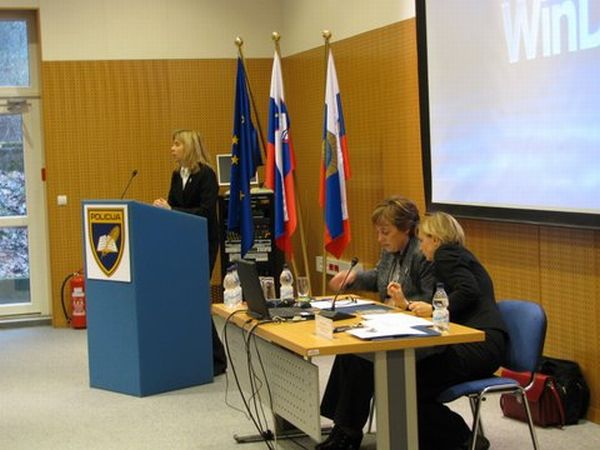 ... and the Deputy Director General of Police, Tatjana Bobnar.

The meeting was multidisciplinary, with stress on recognition of the phenomenon and its appropriate treatment; experts from different fields involved in dealing with the issue of violence against women were invited to participate. Representatives of the Police, the Ministry of Education and Sport, social-work centres, prosecutors and representatives of non-governmental organisations presented their views and experience.

Prevention of domestic violence is one of the priorities of the Ministry of the Interior. We are working to make this issue more visible and to bring it from the concealing family environment to the public sphere. It is our goal to encourage victims to seek help more rapidly and to confront perpetrators with the responsibility for their actions, on the one hand, and, on the other hand, to encourage people not to step back when they identify this problem in their environment, but to report their suspicions and take an active role against violence.